For a woman, wearing makeup is a way to beautify her appearance. The fact of wearing makeup also allows for hiding certain imperfections of the face. Having a well-groomed face can have a considerable positive impact on self-esteem and the way others look at you.
But too much makeup can be a disadvantage. It is undoubtedly with this in mind that the concept of "No Makeup" was established.
What is No Makeup?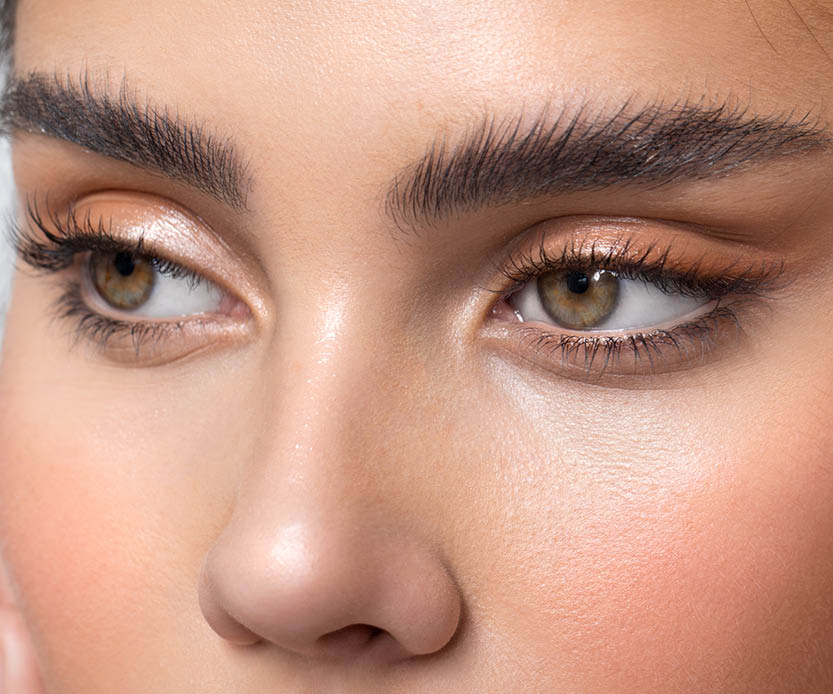 If we stick to a literal approach, the term No Makeup can be translated as not wearing makeup. It all started when stars decided to post photos without makeup on social networks. Knowing the reach and excitement that these platforms can generate, many women began to follow the movement.
But this practice has nuances that have raised countless questions about the authenticity of some photos. Indeed, some shots of influencers claiming to be makeup-free seem to prove otherwise. These questions have given rise to a hypothesis mentioning that the term actually means that we wear makeup as discreetly as possible to give the impression of not wearing any at all.
How do you achieve the No Makeup effect?
The idea of this practice is to adopt a simple and moderate look without having to use a whole arsenal of cosmetics. Professional makeup artists and amateurs alike have found a way to look beautiful with minimal treatment.
Prepare the skin well.
The first step is to bring out the complexion by moisturizing the skin and removing any imperfections. Lightweight products should be preferred. Cleanse the face well so that the makeup can adhere easily to the skin's surface. Then apply a light layer of cream to bring out a radiant complexion.
The makeup
The type of makeup used should be as simple as possible. The foundation, preferably water-based, is applied for a lighter and more natural look. The application of the primer is essential to smooth the surface where the foundation will be applied. This base will allow the makeup layer to hold well on the face.
Correctors
Products such as concealers and concealers correct imperfections such as blemishes and also brighten the complexion and eyes. Natural products are to be prioritized, and their application must be made carefully and delicately. Knowing that the goal is to make up while remaining discrete, a thin layer should be enough to have a satisfactory result without being noticed.
Eyes and lips
The use of mascara is not excluded, provided that it is not too visible. For that, only the part to be accentuated must be taken into account. The excesses must then be erased. For the lips, it is advisable to opt for lip balm or lipstick that is not too superficial. That is to say, and they must have a simple and radiant. All that remains is to apply a fixative so that the makeup can last for a while.
What can we say about this new phenomenon?
What we can conclude is that the No Makeup is a rather vague concept. Indeed, if most of the followers of the movement proudly advocate an expression of natural beauty, there is evidence that this practice itself is to wear makeup, but in moderation. But in any case, its popularization remains a good thing. No Makeup is a balance between the natural and the superficial, where every woman can find her bearings regarding her concerns about taking care of her appearance.
Final thought
Remember, makeup is for anyone who wants to wear it, and you shouldn't be restricted by the patriarchal or gender binary. If you want to get your face beat, then do it, bestie. Makeup is for anyone, and masculinity and femininity are social constructs.
If you are a man, woman, or a non-binary individual, makeup is for you, and it will only accentuate what you had given to you. The no-makeup makeup is the perfect makeup if you want to go out without looking like you put too much effort into your look.
If you need makeup to feel fearless, then wear it; there is no right or wrong way to wear makeup. It is just a way for you to express yourself. It doesn't have to be a big deal. If someone has an issue with that, it is their problem, not yours. To quote RuPaul:
"Unless they gonna pay your bills, pay them b* no mind."
Sound off in the comments section below and tell us if you want to read more about makeup trends.