The costs of facemasks surprisingly range from very low to very high nowadays. You are undoubtedly aware of the various brands and flavors of beauty masks out there on the market. but have you ever wondered whether they actually have the intended effect on your face's skin? If so, then I have the answers to your quandry! Simply create your own face masks from natural products! These brilliant recipes are guaranteed to beat any commercial facemask that you might use! Just try not to eat them, no matter how tempting they may be!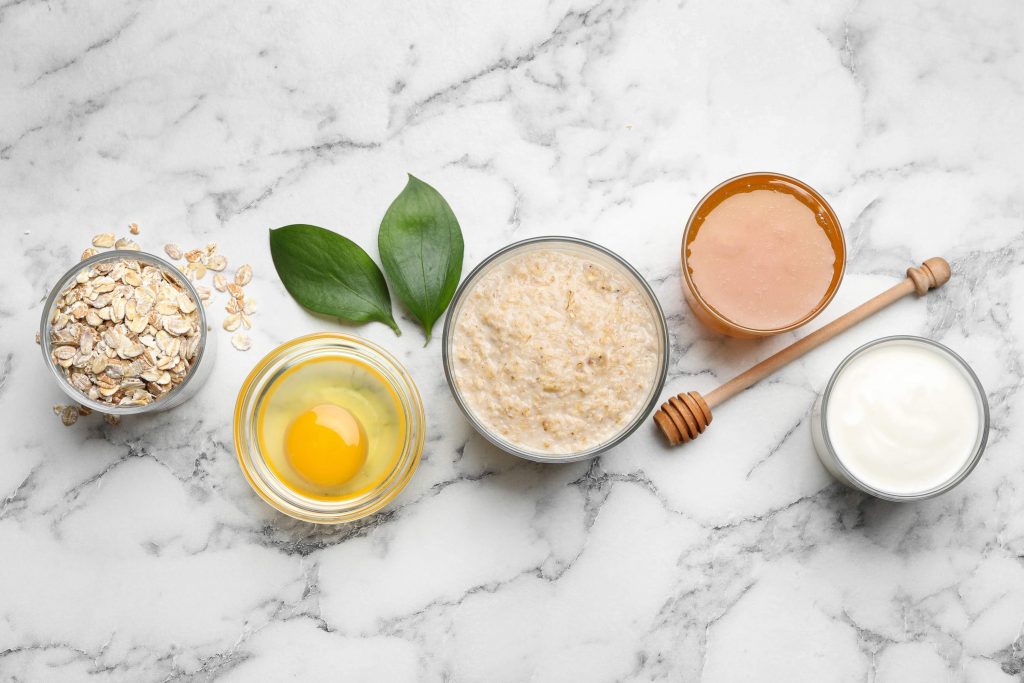 Face mask to balance dry skin
Ingredients:
6 tsp clay
2 tsp aloe vera juice
1 tsp natural raw honey
A small amount of natural spring water
How it works:
The best way to balance dry skin is with the right foods and moisture. This refreshing spring mask will hydrate your skin from within. In addition, for calming effects, simply add a few drops of lavender essential oil to the mix, as its distinctive scent can help relax the nervous system. It is particularly useful for relieving restlessness, irritability and insomnia symptoms. You should mix all of the ingredients together to form a smooth paste and massage it gently into your face and neck to set for 20 minutes before rinsing off with warm water.
Face mask to target hyper-pigmentation
Ingredients:
1 tbsp of fresh turmeric/ turmeric powder (juiced or pressed)
1 tbsp of fresh lemon juice
add some water to make a paste
1 tbsp of honey or 1/2 a beaten avocado if you have used juiced turmeric
How it works:
My favorite face mask recipe contains fresh turmeric and lemon juice to combat hyperpigmentation. Turmeric as an ingredient has been clinically proven to address hyperpigmentation and reduce skin irritation and wrinkles over the course of at least 4 weeks. You can simply apply the mixture to specific areas and leave it on for 3 minutes before rinsing your face. You can also repeat the process at least twice a week for five weeks for better results.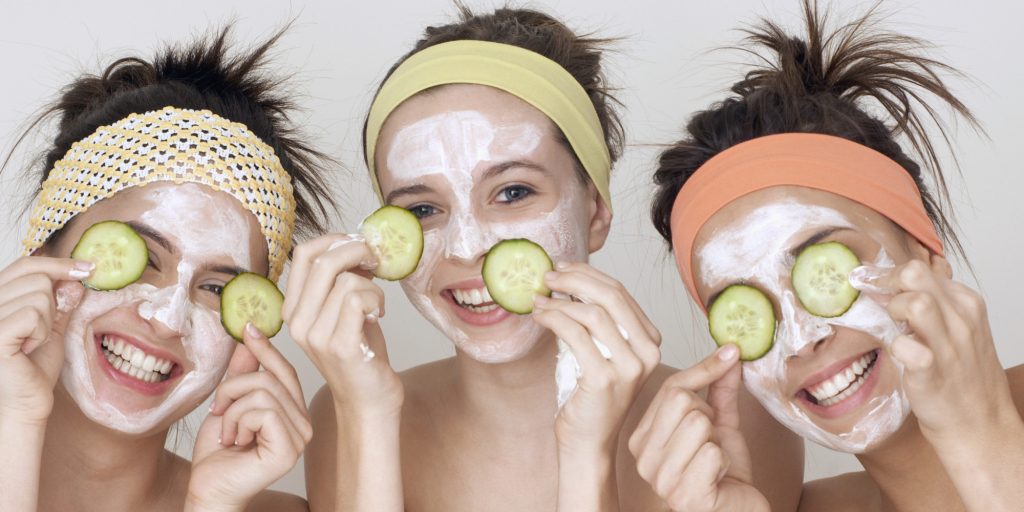 Face mask to soothe and calm your skin
Ingredients:
1 teaspoon honey
1 teaspoon coconut oil
¼ ripe avocado
2 drops of lavender oil
How it works:
Coconut oil deeply hydrates your skin, honey protects it with antioxidants, and lavender oil soothes it in case of redness. Furthermore, coconut oil contains fatty acids that render your skin supple and soothed.
Face mask to hydrate and nourish your skin
Ingredients:
1/2 Avocado
1 tablespoon of honey
A handful of oats or oat bran
How it works:
Honey is an excellent ingredient as it helps your skin to retain moisture without feeling oily. In addition, it has properties to increase healing and tissue regeneration, hence helping with acne scars.
Face mask to improve uneven skin texture and tone
Ingredients:
1 tablespoon of natural, plain yogurt
1 tablespoon of honey
1 tablespoon of turmeric powder
How it works
Yogurt is filled with lactic acid that makes a visible difference to your skin by removing rough surface cells to uncover newer and brighter ones, according to former Miss World and fashion icon Priyanka Chopra-Jonas. Moreover, with the effect of honey and turmeric, your skin becomes elastic, and pigmentation is reduced respectively.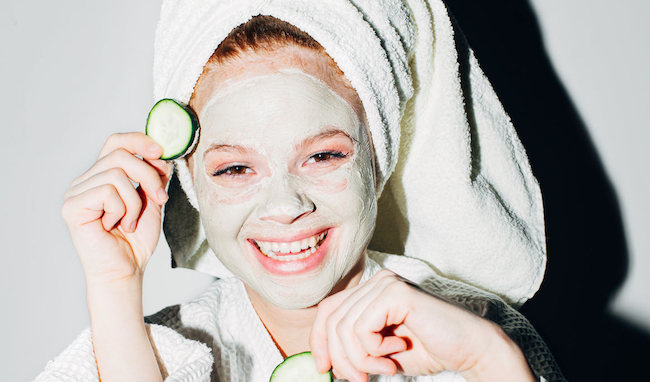 Face mask for glowing face
Ingredients:
1 tablespoon of cacao powder
1/4 papaya
A squeeze of Aloe Vera gel
How it works:
Aloe Vera contains large amounts of vitamins A, C, E, B1, B2, B3, B6 and B12, causing it to naturally boost the radiance of your skin, soothe it, and hydrate it. Also, adding papaya, which is packed with exfoliating enzymes that dissolve dead skin cells in the mixture, makes this mask work like magic!
Face mask to fight acne and blemishes
Ingredients:
1 tablespoon of manuka honey
1 teaspoon of turmeric powder
1/2 teaspoon of Dead Sea salt
How it works:
You will benefit from both the healing and antibacterial properties of manuka honey.
Turmeric is also a great option for raw, acne-prone, dry skin as it acts as an anti-inflammatory and an anti-bacterial. Moreover, incorporating Dead Sea salt will help clean and reduce inflammation and infection.
Face mask to minimize enlarged pores
Ingredients:
1 egg white
1 tablespoon of honey
A little amount of lemon juice
How it works:
The egg white and lemon juice have clever astringent properties that will tighten your skin and make any enlarged pores less obvious. It is also the perfect pre-foundation ritual for me! In addition, honey is important, as it boosts your skin's moisture levels, provides suppleness and removes the feeling of skin tightness.
Face mask to combat oily skin
Ingredients:
Half an avocado
1/4 cucumber, blended
How it works:
Cucumber contains water which hydrates your skin, and vitamin C, which repairs broken tissues. Furthermore, avocado, which is rich in Oleic Acid, regulates oil production and helps to reduce inflammation.
Face mask to protect against pollution
Ingredients:
A handful of ground almonds
2 tablespoons of olive oil
How it works:
Almonds are rich in fatty acids that penetrate your skin, leaving it soft and supple. Moreover, olive oil contains vitamin E, which protects your skin against free radicals that normally cause dullness, dehydration and fine lines.
Lastly, to have a more powerful protective shield, you can add a teaspoon of matcha powder to the mixture because the latter is high in antioxidants that help prevent collagen breakdown. You should leave it on your face for 10 minutes and gently massage it before rinsing it off for stunning results!
According to my experiences, healthy and refreshed skin on my face is an important factor in my personality! This way, I can confidently convey my views and get accepted easily! I encourage you to try these fabulous natural face mask ideas and to see the astounding results for yourself! Please do not forget to share your comments below!