With an eventful year behind us, now is the time to get ready for the makeup trends of 2022. We saw the most diverse makeup trends in 2021: from no makeup makeup looks to the return of blue eyeshadow and an abundance of glitter. After a lengthy lockdown, it's not surprising that we all felt just a little more excited to dress up. You may already have guessed it: the makeup trends of 2022 again promise many glitters, exuberant shapes and colors, and striking lips—the perfect way to distract ourselves from all the misery that is currently going on.
1) Emphasis on Blush
One of the makeup products that seemed to have recently disappeared from the scene, but is making a big comeback in 2022, is blush. Your cheeks may blush nicely in the spring of 2022. One of the makeup trends for 2022 is bright and bold blush colors. You can really make a statement with it! You can even let the blush run over your temples and your eyes. So, make sure you get cheerful colors of blush!
Eye Makeup Embellished With Rhinestones and More
The eyes are the mirror of the soul! It is not for nothing that the eyes are the center of attention in many makeup looks. Did you know that in 2022 you can put your eyes in the spotlights? This does not have to be subtle, according to the big fashion houses. Emphasize them strongly! Another way to beautify your eyes is to work with rhinestones. Not an everyday look, but one that will make you stand out!
3) Pastel Shades Makeup in a Striking Way!
In the past, makeup in pastel shades was associated with subtle makeup. Concerning the makeup trends for 2022, it is a bit different. You are now going to use pastel colors abstractly to stand out even more. You do this, for example, by applying pastel-colored eyeshadow in abstract shapes around your eye. Think of a round shape or a thick stripe of pastel eyeshadow in the outer corner of your eye.
4) Do You Like Classic? Red Lipstick Is Here To Stay!
Not everyone likes the lavish makeup on the catwalks. No problem, because if you want classic looks, you have nothing to fear in 2022. The classic red lips never go out of style. You can show them off even better by keeping the rest of your makeup neutral. Choose a striking red lip makeup color that suits you. Make sure you have a matching lip pencil for the contours of your lips. This prevents the lip makeup from smearing. Smeared lip makeup is not one of the makeup trends of 2022!
5) Bright Neon Colors? Yes Please!
Another makeup trend in 2022 is experimenting with neon colors. We are mainly talking about eye makeup. With, for example, pink neon color eyeshadow, you can easily create a fresh look. Ideal for a bright spring day, when you can shine! For a more dramatic effect, apply the neon eyeshadow in and around the outer corner of your eyes and a generous dab in the inner corner of the eye. Do you like experimental? Then you can combine several neon colors. Please note: it is better to have a good makeup mirror to verify whether everything is correct!
6) Glossy Lips and Body Glitter
What does that remind you of? The real makeup gurus among us will know right away, reminiscent of the makeup style from around the year 2000. You need a beautiful, natural, and even skin to 'rock' this look. Then let your lips shine with a transparent lip gloss. To make your look extra radiant, you can add subtle body glitter. This is ideal for those who like a sporty look without much hassle! With little effort, you still look beautiful!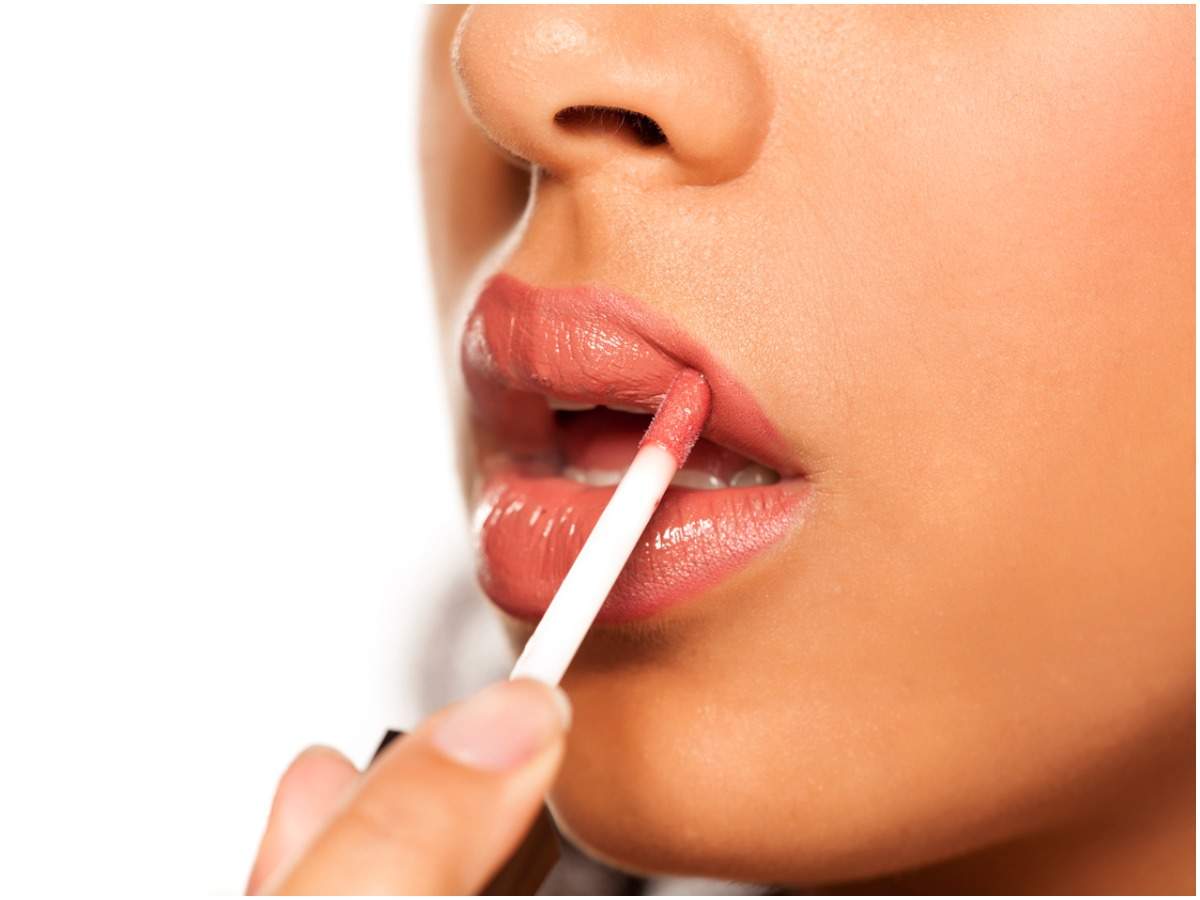 Which among these trends do you like the most? Let us know in the comments below!