For many women, their wedding day is one of the most important. That is why choosing the ideal dress is not an easy task. If you are not so traditional, there are many options to look unique for that oh-so-special day but without losing your style. Bridal fashion is constantly being renewed, and nowadays, short dresses are a trend that is increasingly in demand by brides who plan to walk down the aisle shortly. If you do not want to celebrate a traditional wedding, prefer a discreet look for an intimate ceremony in the court, or simply your style and personality are crying out for giving up long lines, it's clear you need a short wedding dress. It is also your best choice if you want to keep the youthful style of dresses simple wedding or if you're looking for retro air, inspired by the 50s. You will find good ideas for yourself, whatever style you are looking for! Let's look at these beautiful short dresses with their chic accessories and choose the one that suits you best.
# 1 Retro Dress
A retro dress with a height at the calf will make you look sophisticated, elegant, and original.
# 2 Loose Dress
A loose dress will allow you to feel free during the ceremony, and you can dance the night away without worrying about anything.
# 3 Day Wedding Dress
Short dresses are perfect for day weddings. They will make you feel fresh throughout the ceremony.
# 4 Flared Dress
The flight in the dresses or cut A is ideal for giving your body volume and making you look stylized.
# 5 Boho Dress
If bohemian is your thing, you cannot miss the opportunity to wear a boho-style dress on that memorable day.
# 6 Lace Dress
Lace has a romantic touch, perfect for a wedding.
# 7 Simple Dress
If you don't like flashy, that's okay, you don't have to pretend. Simply wear a simple but pretty dress that makes you feel comfortable and relaxed.
# 8 Asymmetrical Dress
The asymmetrical cut will make you look different and will highlight your legs.
# 9 Fitted Dress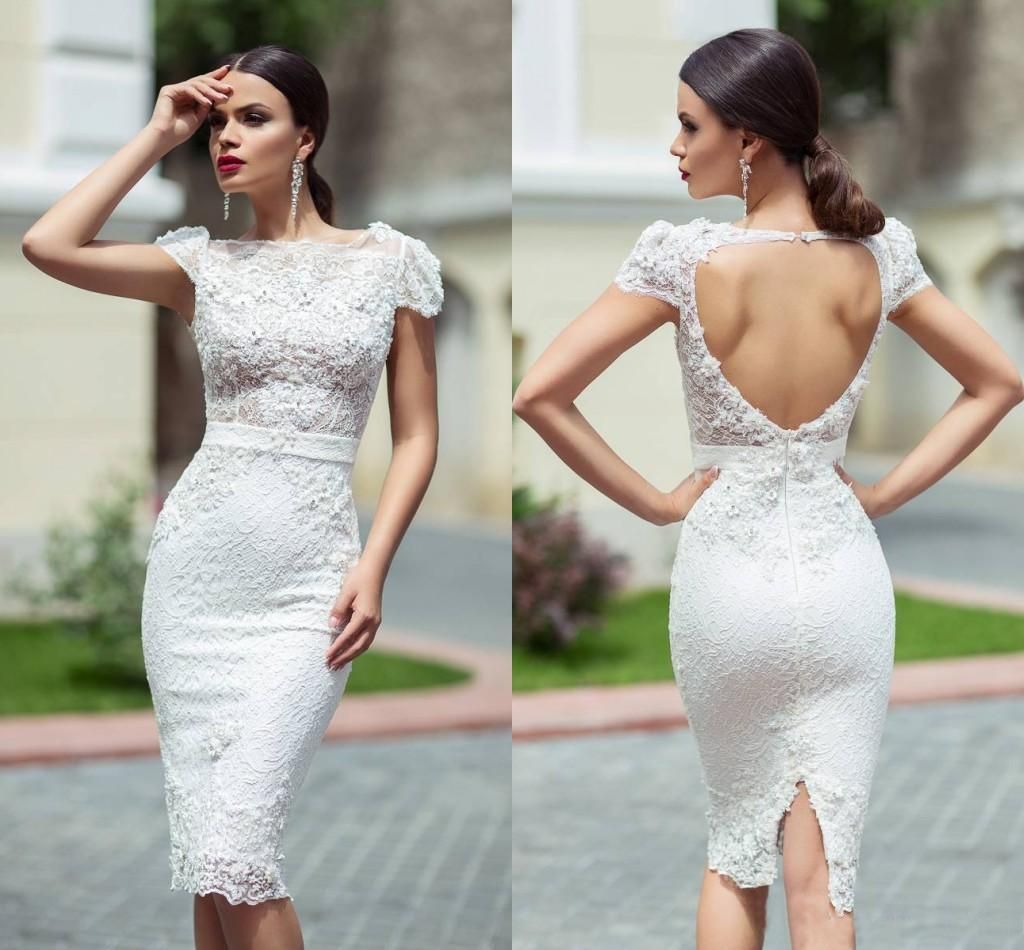 A fitted cut will highlight your figure and make you look spectacular.
# 10 Minidress
Dare to show off your long and slimmer legs.
# 11 Knee-Length dress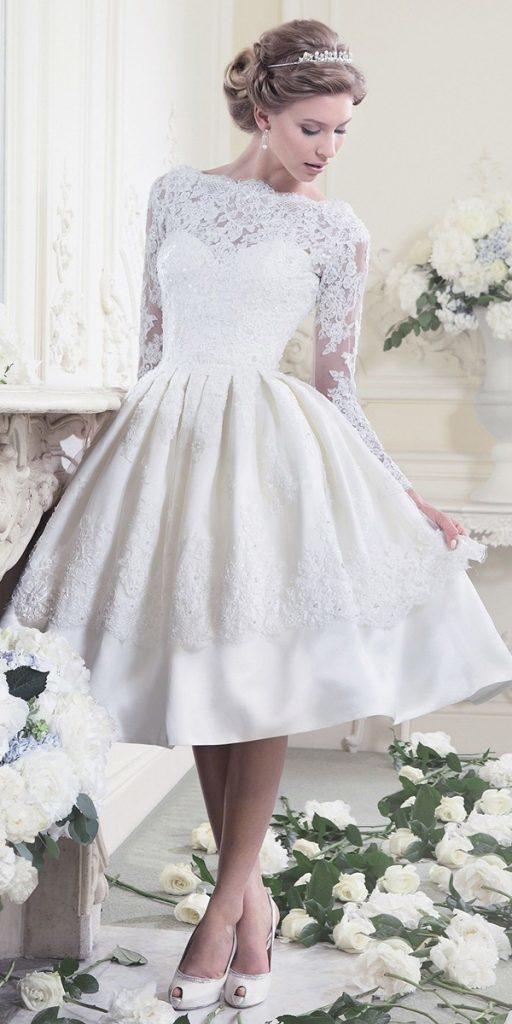 It's excellent for a demure touch.
# 12 Dress with Pockets
Keep your essentials at your side with the help of a dress that has pockets.
# 13 Dress with Colored Details
If you want to give your dress a fun touch, an extra color always helps.
# 14 Silver Dress
It is no longer mandatory to wear white to your wedding; now you can play with the tones you like, which goes better with your skin.
# 15 Dress with Transparencies
It will give you an original and elegant touch at the same time.
# 16 Dress with Layers
It will give a versatile style to your body.
# 17 Dress with A Train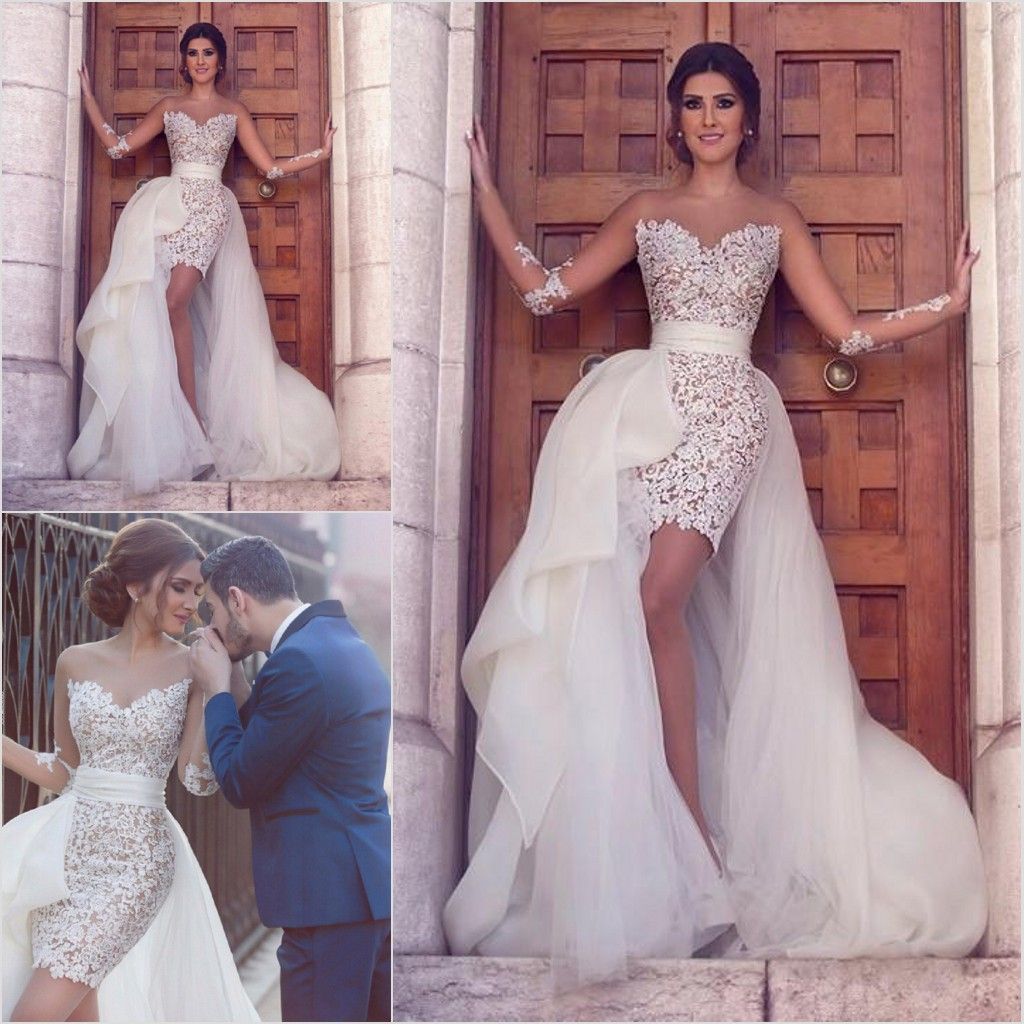 If you want to combine modern and traditional styles, this model is perfect. You may be in trend by being a short dress, but you will have the long wedding dress's classic train.
# 18 Strapless Dess
A style that is always at the forefront and fits any body type.
# 19 Dress with Sweetheart Neckline
This neckline never goes out of style, making your neck look longer and your shoulders slimmer.
# 20 Dress with Sleeves
Perfect to look fabulous without having to go cold.
Are you looking for a different wedding dress without giving up feeling feminine? Walk down the aisle with grace and elegance by choosing MDP Bridal Boutique in Orlando! They create stunning wedding gowns worthy of every bride's most treasured moments… Check out the second part for the complete list of beautiful short wedding dresses!