Are you looking for ideas for your eye makeup? Or, maybe you are already used to applying makeup in a specific way, and it is hard for you to change. A good eye makeup can help to lighten and improve a look. If you don't dare to vary due to lack of time or ideas, here are some easy tricks to get the best out of your eye makeup!
1) Smokey Eyes
This is one of the big favorites, especially for festive occasions. This trend has been conquering us for years and is much easier to achieve than you think. One of the keys is to choose the right brushes: generally, one is used with thin bristles that and another to apply the color, in a flat way, with more compact bristles.

To begin, paint the upper, lower, and inner eye lines black. You can do this with eyeliner or eye shadow. Then, blur these lines with a cotton swab. Next, apply the black eye shadow to the entire upper eyelid and blend the outline with a medium-thick brush and loose bristles. You will see that your eyes will already look incredible, but if you want to give a more special style, you can apply a silver shadow above and below the eye. Don't forget to apply mascara on the lashes to make them longer and thicker and make the eye look bigger.

Remember that the smokey eyes effect does not necessarily have to be done in black only; you can also use other colors such as brown or, if you dare, more vibrant colors such as blue, pink, or green. For a day to day look, you can try lighter shades, such as nude or pink.
2) Natural with Highlighter
Looking for a simpler and fresher look? It's easy if you bet on neutral colors and don't overload the eye. Use an eye shadow of a neutral color (or very similar to that of your skin) and accentuate your look by applying an illuminator or lighter shadow in the inner corner of the eyes. Simple and perfect!
3) Shimmer Shadows
If you're going for a glamorous look, avoid matte colors and opt for shimmer on the upper lids. You can combine it with a gradient or bet on just one tone to make it the star of your makeup. The best shades? Burgundy, brown, or gray.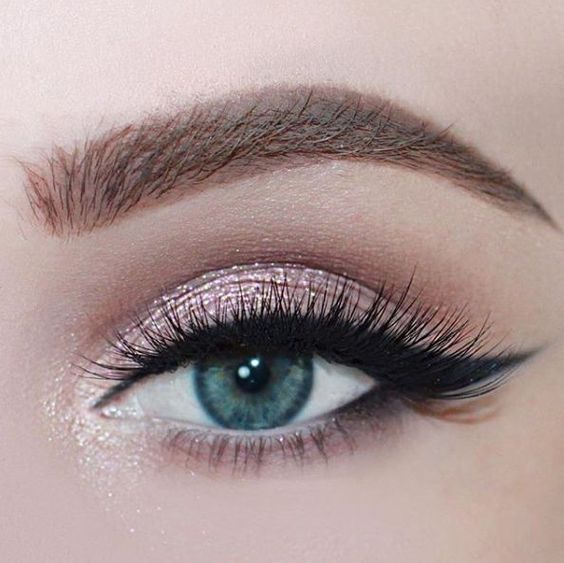 4) Shiny Eyes
If years ago matte was the king finish in most makeup, shiny eyes end up with this pattern, becoming one of the star trends. Also called vinyl eyes, it basically consists of using lip makeup for the eyes or, more specifically, transparent lip balm or gloss on the eyelid or on the shadow used. In this way, you get a very natural, fresh, and radiant look with wet-effect eye makeup.
5) Shades of Color
Yes, we know that colored shades were always used. But they are now more fashionable than ever and sometimes betting on just one color. The more intense it is, the better. Using one color can be a success if you know how to combine it with your wardrobe, eye color, or hair. The trick is to use a primer so the color lasts longer and blends the edges properly.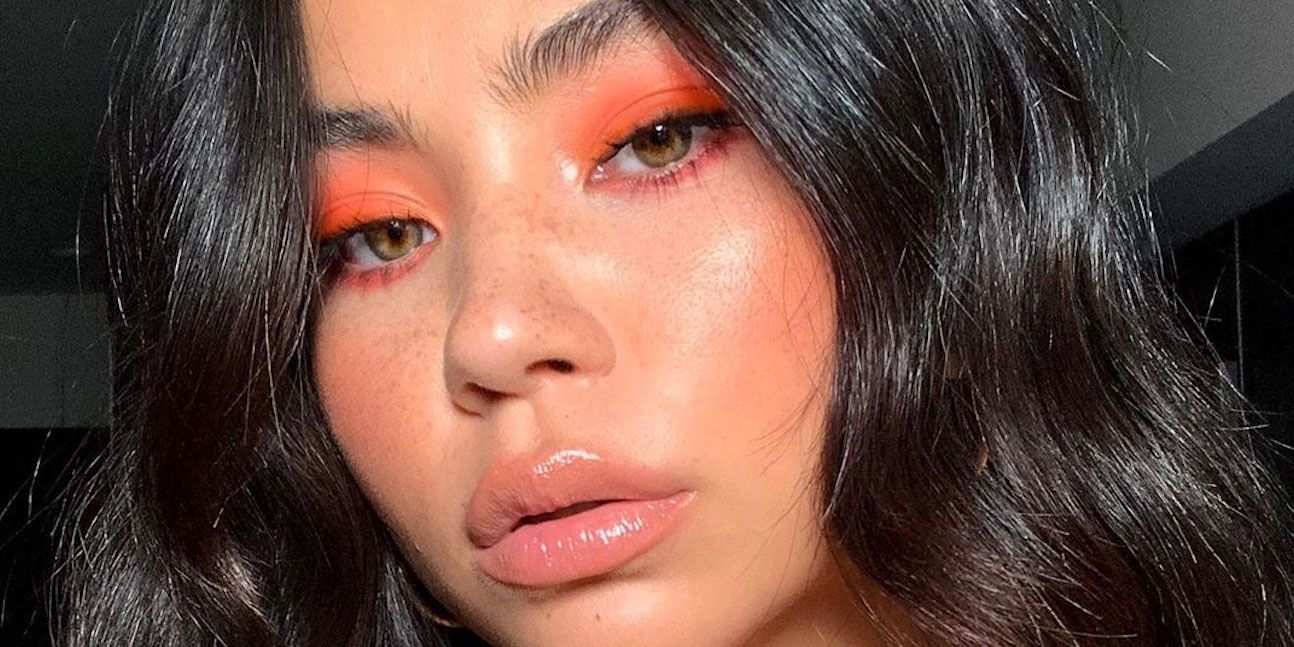 6) Nude Eyes
This type of makeup is very natural and perfect for everyday use, for work, or when you don't want to show much. You can opt for a simple and fine contour and apply a nude shadow. You can even use a powder to apply on the outside of your eyelids.
Have you chosen your next eye makeup yet? Whether it is for your daily makeup look or for the most special occasions, commit to the one you feel most comfortable with and, if you dare, take a chance and try a new look!