Summer is here and along with the high temperatures comes the responsibility to have a wardrobe makeover. Along with that, we need to have a makeup revamping, the need to lighten up on your makeup increases as well. With soul-killing temperatures, you don't want to put in the time to perfect your face only for it to sweat off into one runny mess. Well, instead of focusing on the other parts of the face, why not accentuate all the beauty on your eyes and make them look mesmerizing! So to help you off into making your eyes pop, here are 10 ways!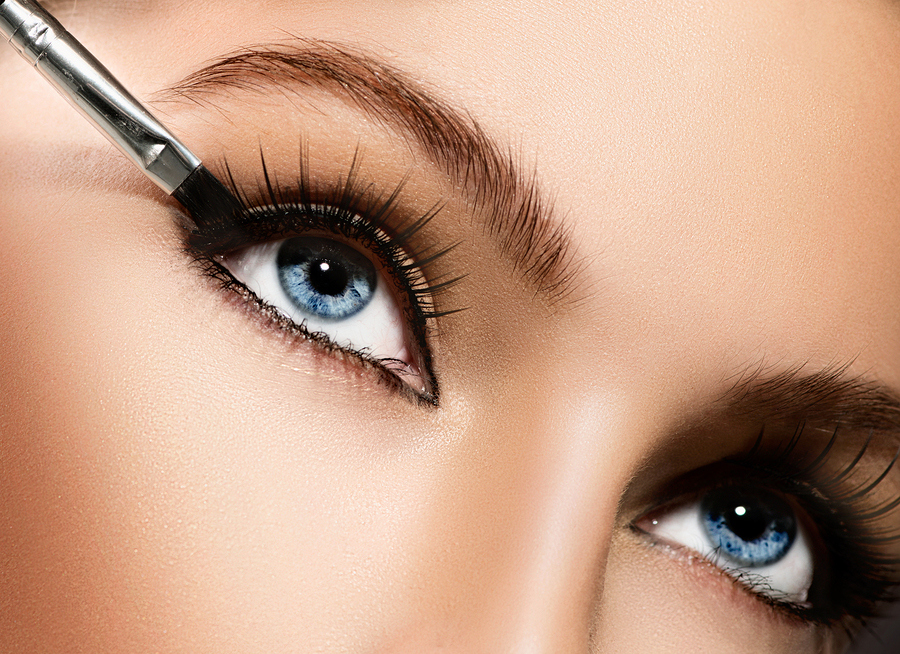 Ice your eyes – With fewer hours to sleep and loads of wine down your belly, you will surely have puffy eyes and no amount of concealer will help cover it up! In that time, ice is your 'sole mate', as it will help your eyes to relax. The ice helps your eyes as the cold will reduce the swelling under your eyes is only a quick fix.
Groom your eyebrows – Keep your eyebrows groomed as it will make your eyes look better. Use a Q-Tip in order to draw the arch of your brow in the right way.
Eyeliner is your savior – There is no need to apply the eyeliner all around your eyes and you end up looking like a panda. Putting eyeliner all around your eyes will make them look smaller. Apply liner below the lashes and start where your lashes start. If you can't do yourself, then take the help of a professional.
Curler is your friend – There is a different power in curling your eyelashes. Curl them before you apply any mascara. If you want extra, then heat your eyelash curler with your blow dryer for a few seconds. Curled lashes make your eyes look more open.
White is needed – Don't go smearing on frosting white shadow onto your eyelids. Better adopt a touch of a white liner to open your eyes. The white color enhances the color intensity of the eye-shadows as they are opaque and cancel put eyelid pigmentation. Use shimmery white as it will extend the bottom of your lashes. Use the white eyeliner as a highlighter, not as a base. Cover your entire eyelid with the white eye pencil and use a stiff eye-shadow brush or your fingers to quickly spread the eyeliner uniformly to make it work as a base.
Even up – Use a black eye pencil to even up the eye game! The black eye pencil works perfectly in popping out the eye-shadow's vibrancy. The trick is to apply it as a base only for darker and sultry eye-shadows as pale eye-shadow can change the color as soon as it is applied. Know which color works best with black eye pencil base.
Layering – To make your eye-shadow look brighter simply layer it twice to make it pop and appear brighter. By concealing everything especially if you have perfectly normal eyelids then there is no need to cover it up with primer, you can then use concealer as a base prior to the application of your eye-shadows.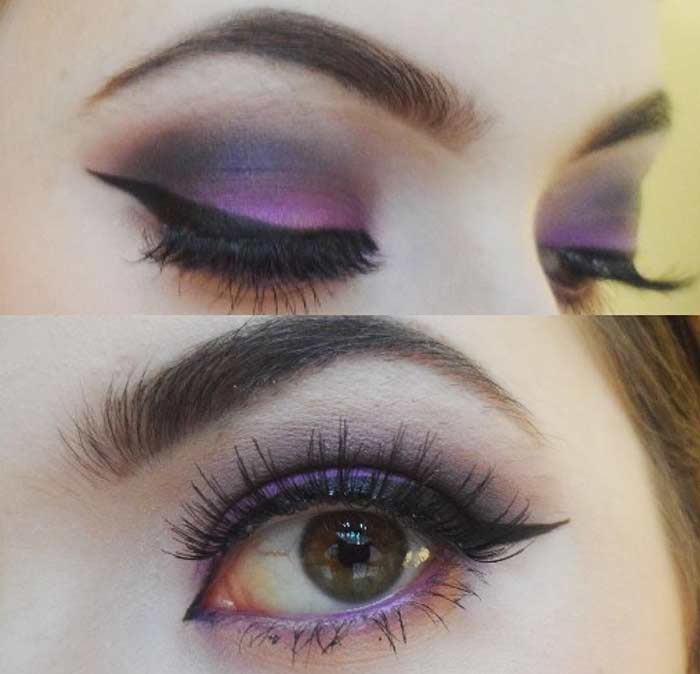 Use mascara – Mascara plays well on eyes that look bigger and not so much on eyes that are smaller by nature. Color your eyelids with dark blue, green or purple mascara in order to give ti a dramatic effect. If you really want that dramatic look, then go for black always.
Go for fake lashes – Accustom yourself with fake lashes in order to use them properly. Practice your application techniques. Apply them to the outside half of your own lashes and use a good glue.
Wear an eye-shadow that accentuates your eyes – For blue eyes, use blue shades of shadow as it will enhance your eye color while brown shades will draw attention to them because of the color contrast. It is a great idea to combine colors. If you have green eyes then go for colors like purple gold and shimmery brown as it will draw attention to those mesmerizing greens. But remember to use it with moderation. Hazel eyes are the perfect as they appear to change color based on the amount of light, the environment, and the eye make-up you wear. Use purple color shadow as it brings out the gold and green tones in the eyes. Black or gray eye-shadow brings out the golden color. For neutral and lighter colors, then go for browns and pinks. You can also try silvery or shimmery tint as it works best with green. Brown eyes are recommended to use charcoals and mauve color eye-shadow as it makes your eyes bright and inviting. To enhance the color of your irises and brighten your tired eyes, then go for blacks and golds colors. Wear gray and taupe colors during the day and green and gold during the night as it will bring out those chocolate beauties.
If you are still in doubt, then consult a professional. If not, then go girl, go rule the world with your big shiny or shimmery eyes!