The soaring sun is back so is the unbearable heat. Summer is almost here and as we are getting ready for our beach body, we need to focus more on the beauty tips that will make your skin look different this summer. We tend to ignore the obvious and the needs of our body and especially our face and hair. So here are 10 beauty tips you might need this summer.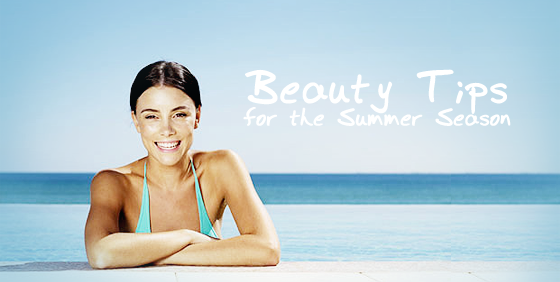 s Use a sunscreen – One of the most important summer beauty tip is to always use sunscreen. You may have skin issues due to sun rays. So protect your skin with different types of sunscreen that is suitable for your skin types. Sunscreens can be applied after every few hours. SPF numbers mean how long you can stay in the sun without getting burned. In summers, sunscreens wear off surprisingly fast and even faster if you come in contact with water. To be safe, reapply it if you have been out in the sun for a longer time. Don't be afraid to overuse your sunscreen! Keep your stock of sunscreen full as long as summer lasts.
Take care of your hair – Summer can harm your hair causing your scalp to sweat profusely. Shampooing daily can be harmful, hence using a protective hair mask is the best option to protect your hair. In summer, don't be afraid to let your hair get the texturizing effect of sea salt and let it dry on its own. If you have spent much time in the sea, then use SPF sprays that you can put on after you wash your hair. Be sure not to over-wash your hair as the oils that naturally protect it could be removed. Also, don't forget to deep condition your hair before stepping out of the bath or shower.
Exfoliate from head to toe – Buy ready-made scrubs to make your skin feel good and soft. If you are on a budget, then use an exfoliation mitt or glove and your regular body wash. You can always have a gentle exfoliation, especially in the bikini area as it helps prevent ingrown hairs.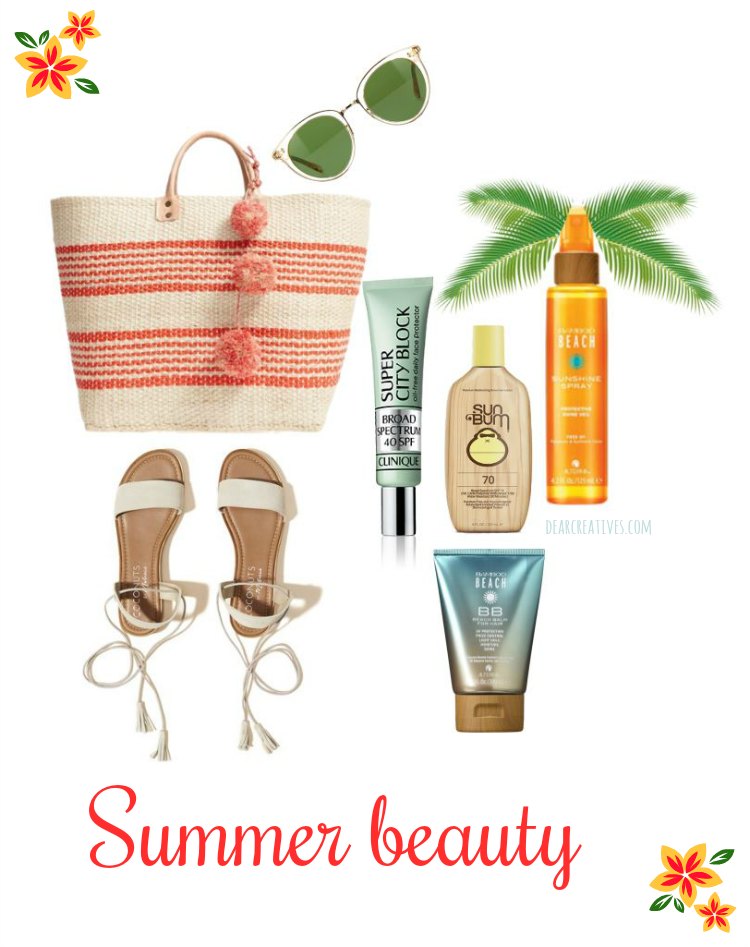 Don't forget your feet – Warm weather can play havoc with your feet, from embarrassing foot odor to fungal infections and eczema, taking care of your feet is as important as taking care of your skin. Wear open sandals in order to keep your feet dry. don't forget to sunscreen-proof your feet as well.
Aloe is your best-friend in summer – Known for its anti-inflammatory effects, aloe provides moisturizing relief after high exposure to the sun. It calms and soothes your skin, leaving you far less likely to experience awful scaly dryness that comes with summer. Aloe contains antioxidants that can help repair damaged skin and prevent pigmentation.
Lighten your look – Summer is the time to let your natural beauty shine. Lighten your makeup by ditching your foundation and replacing it with a translucent powder instead. Well, then you don't have to worry about your skin falling off in the summer sun.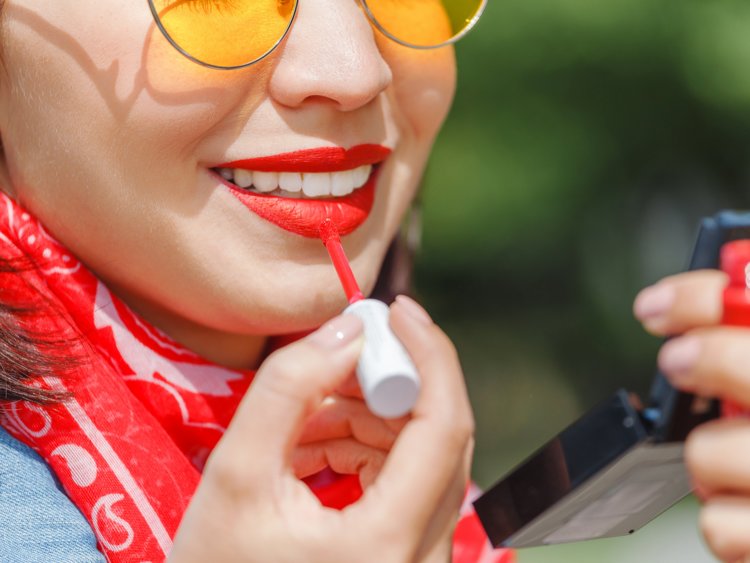 Go for waterproof mascara – To avoid looking like a raccoon, go for waterproof mascara. Either you are going for a swim or just gets too sweaty, waterproof mascara is your savior.
Don't forget to be kind to your face – There are various of face products that can't be used if you spend too much time in the sun. these products can cause your skin to be over-sensitive and cause more damage to your skin. Use them after putting on sunscreen to protect your face.
Try Mineral Makeup – Mineral makeup has a light powder base and it won't sweat off as easily as regular foundation. Mineral based makeups contain built-in SPF and it is not costly. These are available at the local pharmacy or supermarket.
Try lip balms with SPF – Having chapped and dry lips in summer are very common especially if you sweat a lot. So get luscious lip, use a lip balm with SPF and slather it generously on your lips to protect them from the sun.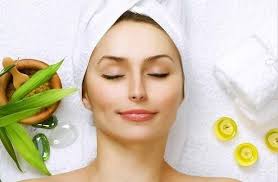 Cleanse and tone – To maintain the pH balance of your skin, it is important to keep it clean and tone every day. If you travel a lot, then having a face wash and toner is important. This will nourish and revitalize your skin. By the end of the day, your skin will be soft and supple.
Wax your bikini line – Summers is the invite for flaunting your beach body and that calls for waxing your bikini line. Avoid waxing before jumping into the pool or in the sea! Get your waxing done a few days prior to going to the sea or pool. Scrubbing the area immediately after waxing is also prohibited because it will cause irritation.
Follow a healthy diet – In the end, it all comes to what we eat! A healthy diet is a fine balance of all the nutrients that your body requires. During summers, you should always increase the intake of raw and boiled foods. Remember to always drink plenty of water as it reflects on your skin.