A ponytail is one of the most commonly used hairstyles as it never goes out of fashion. A truly timeless hairstyle that you can sport on any kind of look, from professional to party-goer, it is just apt! Well, it is a style you can use every day if you use the right techniques and tricks. So here are some tips to get the perfect ponytail look! To be honest, these tricks will keep your ponytail intact for an extended period of time.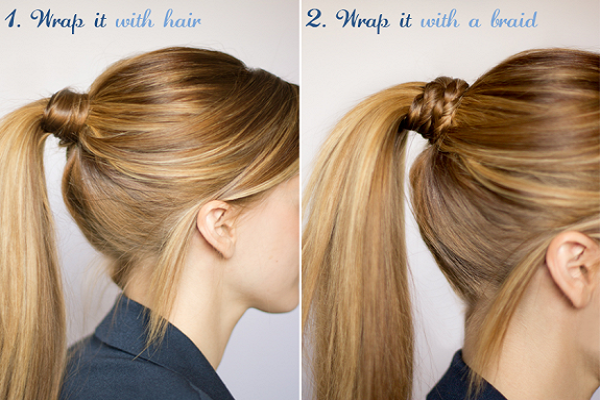 Step 1 Wash and clean your hair. Blow dry your hair in the direction you want your ponytail to land. Direct the driver precisely is the right way to getting a super sleek ponytail. There should be no bumps when you tie a ponytail. Blow dry your hair from the root backward in a straight fashion, to make sure that ponytail stays properly.
Step 2 Slightly tilt your head back while pulling your hair strands into a ponytail. Pull back your hair in sections for a neater look and then tilt your head back during this process to gain a tighter hold and better grip. By tilting your hair back, it prevents hair from slipping out after you have tied it into a pony. Be sure that the hair underneath stays intact.
Step 3 Use a hair band with a good elastic hold to place your ponytail. Upgrade the regular elastic that you use to one of better quality. Take a strand of hair and tie it around your elastic so as to hide the elastic band.
And that's it, you now have the perfect ponytail!