The Kardashian-Jenner family is a household name when it comes to fashion and beauty. From their signature looks to their daring choices on the red carpet, they have become a major influence in the fashion and beauty industry. The family has become famous for their flawless makeup, glowing skin, and impeccable fashion sense. They are trendsetters who inspire millions of people around the world with their unique styles and beauty secrets.
The Kardashian-Jenner family has had a significant impact on fashion and beauty over the years. Their red carpet looks at the Met Gala, for instance, have always been the talk of the town, with each year's theme inspiring new and exciting fashion statements. Their unique styles have influenced fashion trends, from the sleek and chic looks of Kim Kardashian to the bold and edgy looks of Kylie Jenner.
The Kardashian-Jenner family is also known for their commitment to natural beauty and skincare. They have shared numerous beauty tips and secrets over the years, from their favorite skincare products to their daily beauty routines. Their approach to beauty emphasizes the importance of taking care of your skin and embracing your natural features, which has inspired many people to adopt similar routines.
If you're looking for some beauty tips and secrets from the Kardashian-Jenner family, you've come to the right place. In this article, we'll explore some of their top beauty secrets and tips that you can try at home. Whether you're looking to achieve glowing skin or want to try a bold new makeup look, the Kardashian-Jenner family has got you covered.
Hydration is Key
One of the most essential beauty tips that the Kardashian-Jenner family swears by is staying hydrated. Drinking enough water helps keep your skin looking healthy, glowing, and hydrated. Hydration also helps to flush out toxins from the body, which can pave way for clearer skin and a more even complexion.
Contouring and Highlighting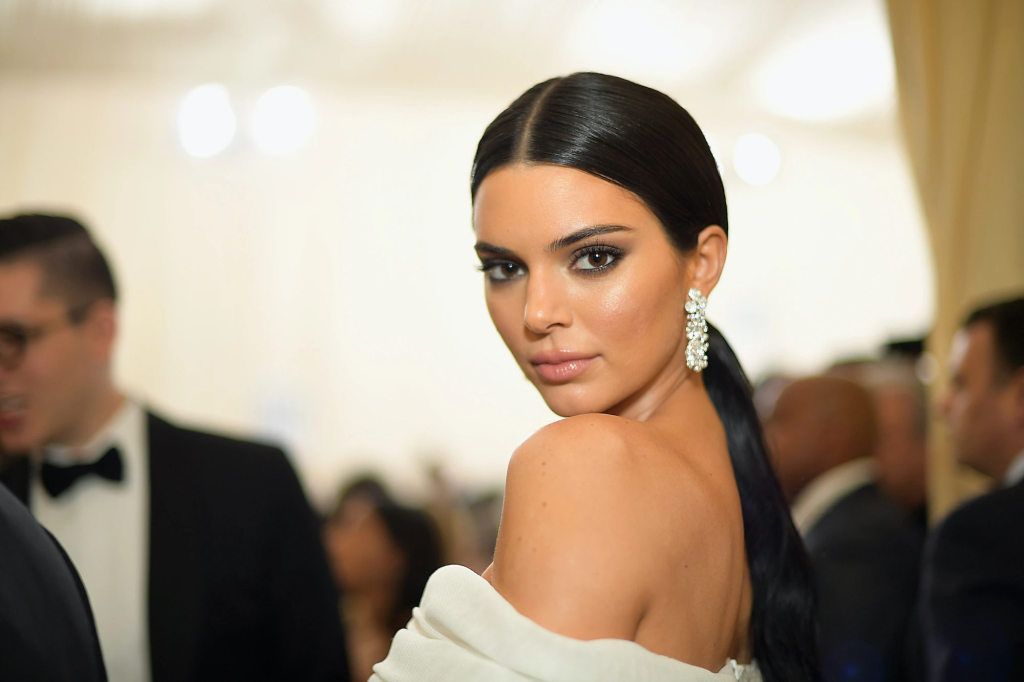 Contouring and highlighting are two makeup techniques that the Kardashian-Jenner family is famous for. They use these techniques to create a sculpted and defined look to their faces. By using a contour shade under the cheekbones, jawline, and sides of the nose, they create the appearance of shadows, making their faces appear slimmer. Highlighting, on the other hand, is used to bring out certain features of the face. They use a light-reflecting product on the cheekbones, brow bone, and nose bridge to create a more radiant and glowing complexion.
Skincare is a Priority
The Kardashian-Jenner family takes their skincare routine seriously. They believe that taking care of your skin is the key to maintaining a youthful and radiant appearance. They follow a strict regimen that includes cleansing, toning, and moisturizing. They also regularly use face masks, serums, and oils to keep their skin looking its best.
Embrace Bold Lip Colors
The Kardashian-Jenner family is known for their bold lip colors. From deep reds to bright pinks, they're not afraid to experiment with different shades and finishes. They often opt for a matte finish, which helps the color last longer and creates a dramatic look.
Haircare is Essential
The Kardashian-Jenner family is known for their beautiful and luscious hair. They take great care of their hair by regularly using hair masks, oils, and serums. They also use heat protectant products before styling their hair with hot tools. They believe that healthy hair is the foundation for any hairstyle, and they take the time to keep their hair in top condition.
Embrace Confidence
Perhaps the most important beauty tip from the Kardashian-Jenner family is to embrace confidence. They believe that confidence is the key to feeling beautiful and owning your unique look. They encourage everyone to experiment with different styles, makeup looks, and haircuts until they find what makes them feel their best.
In conclusion, the Kardashian-Jenner family is a treasure trove of beauty tips and secrets. From hydration to contouring and highlighting, skincare, bold lip colors, haircare, and confidence, they have shared some valuable insights into achieving a flawless and beautiful look. By following their tips and incorporating them into your own routine, you can achieve a Kardashian-Jenner inspired look and feel confident and beautiful every day.