Perfume is genuinely an art. Combining different scents is a challenging task. For those who want to create their own perfume scents, we have some tips to help you out!
Fragrance pyramid, fragrance notes, essential oils; making your own perfume is not easy, but it can be great fun and fascinating to learn the expert art behind creating such a precious product. It takes time, creativity, precision, method, patience, and preparation. It is not easy and not very doable, but it does not cost a lot of money to try. Are you ready? Browse the article and take notes: get started!
Essential oils
Making perfume from scratch is very complicated. In fact, cosmetic fragrances and ready-made essential oils are available.
But what are essential oils? They are pure extracts of aromatic plants, some of which are very old. Their fragrance is intense and natural and has multiple uses. They can be taken orally and inhaled, but they must be pure and precious oils.
Since 1800, the cataloging of perfumes began to relate them to a scale of musical notes. Septimus Piesse first made this classification; thus, each fragrance corresponds to a semitone. Essential oils are classified according to duration and volatility.
They are distinguished in this way:
High Note (Top Note): the lightest essential oil, the first to be perceived, and the fastest to dissolve in the air. In this category, you will find the freshest, citrusy acute and marine oils: orange, lemon, mandarin, bergamot, lemongrass, grapefruit, eucalyptus, cardamom, cedar, peppermint, etc.
Middle and heart notes: more intense, classic floral notes are more enveloping and sensual. These essential oils are more persistent than the top notes and can touch emotions. This category includes chamomile, lavender, rose, jasmine, ylang-ylang, geranium, clove, lemon balm, myrtle, sage, bay leaf, fennel, etc.
Low or Base Notes: Longer, more sustained sound; can last up to 24 hours. It is also the one that is felt later and last longer than the other notes, and it is the one that defines the heart and soul of the perfume. The base oil also anchors the less persistent top and heart notes. This category includes patchouli, Scots pine, tea tree, thyme, ginger, vetiver, cypress, basil, cinnamon, birch, juniper, etc.
This is not a definite pattern; some notes are in balance between them.
What Do You Need to Make a DIY Perfume?
Here is the list:
95° ethyl alcohol or vegetable carrier oil (jojoba oil, almond oil).
Essential oils you like best.
Dark-colored glass bottle and stopper (this is where the perfume is aged. It should be a manageable size to avoid dispersion. Do not expose it to the sun.
A bottle to put the perfume in, of your choice.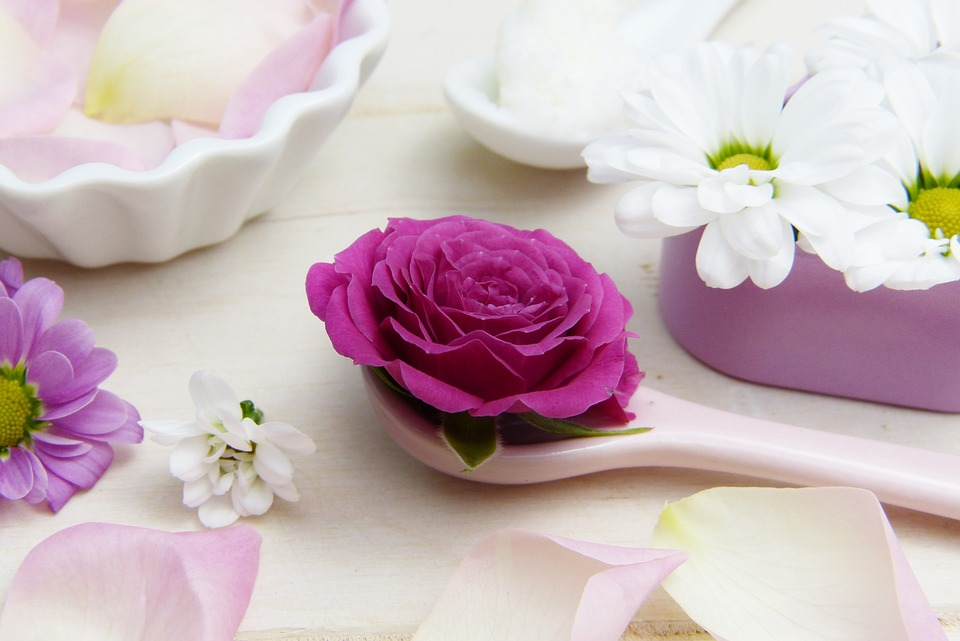 This is the only dosage for making perfume. 30 ml of alcohol or oil and 40 to 80 drops of essential oil. Always start with the base notes, the stronger ones, the heart, and the head.
We recommend starting with alcohol first, then essential oils. Start with a few oils and savor them slowly.
The advantage of making homemade perfume is that the essence is inexpensive, so you don't have to spend much money at first, and if you like perfume, you can save a lot and make it whenever you want.
Next, the scent can be customized by taking citrus essences such as orange, lemon, vanilla, rose, lily, lavender, apple, and cinnamon, and multiple essences can be combined to create unique combinations.
We hope that we have answered your questions and helped you.
This article has made us want to make our own homemade perfumes, how about you?