Like every year, autumn is gradually replacing summer. The days are getting shorter, and the cold is slowly setting in. You'll have to trade in your summer shorts and dresses for sweaters and warm clothes. Your wardrobe isn't the only thing that needs to change as fall sets in. Your skincare routine needs to adapt to the change in cycle. The off-season prepares your body for winter and is an important time of transition.
With the decrease in sunlight, fatigue eventually sets in. It is a difficult period for the skin, which becomes sensitive. It loses its tone and elasticity as it becomes dehydrated. Skin imperfections reappear, wrinkles and fine lines, skin dryness, sagging skin, redness, and increased sebum production. So, without further ado, let's dive into the blog and learn some of the things you need to know to take care of your skin.
1. Adopt the right diet in autumn
Your skin is like your diet. Give it an unbalanced diet, and the result is guaranteed. Autumn is the ideal season to start a little "detox" and eliminate the bad fats accumulated during the summer from our bodies. The skin's role is to eliminate the toxins contained in the body. The modern diet is saturated, which results in skin problems such as eczema or acne, dull skin, and a decrease in the efficiency of the immune system.
So it's a good idea to start with a small detox diet mid-season to optimize your skincare. When it comes to nutrition, the consensus is to eat locally-grown, seasonal produce. This is a good thing since fall provides us with a wide variety of fruits and vegetables rich in vitamins, minerals, and fiber essential to our diet.
Make the most of seasonal fruits and vegetables, and don't ignore the essential fatty acids that you will find in large quantities in nuts (macadamia, pecans, hazelnuts, almonds…) or vegetable oils (rapeseed, walnuts, flax…). Eat a variety of colorful foods to fill up vitamins and nutrients. Four things to know about food:
In the realm of lipids, not all fats are the same, giving preference to essential fatty acids.
A balanced diet also means keeping an eye on your body's acid-base balance.
Antioxidants help fight against oxidative stress and slow down aging by fighting free radicals. Focus on detox foods.
We had already talked about glycation on skin aging or how to slow down aging through nutrition.
2. Fall is the season for peels
A light and gentle peel are ideal in autumn. Indeed, the peel will exfoliate the surface layer of the skin (epidermis). In doing so, the peel will activate cell renewal and eliminate small skin imperfections (enlarged pores, pigment spots, uneven skin tone, wrinkles, fine lines, etc.). The skin of the face will be visibly brighter, smoother, and more toned. It treats almost all facial aesthetic problems and is suitable for all skin types, even the darkest. Moreover, formulations are constantly evolving. New molecules and associations offer better and safer results.
3. Moisturizing the skin is a key concern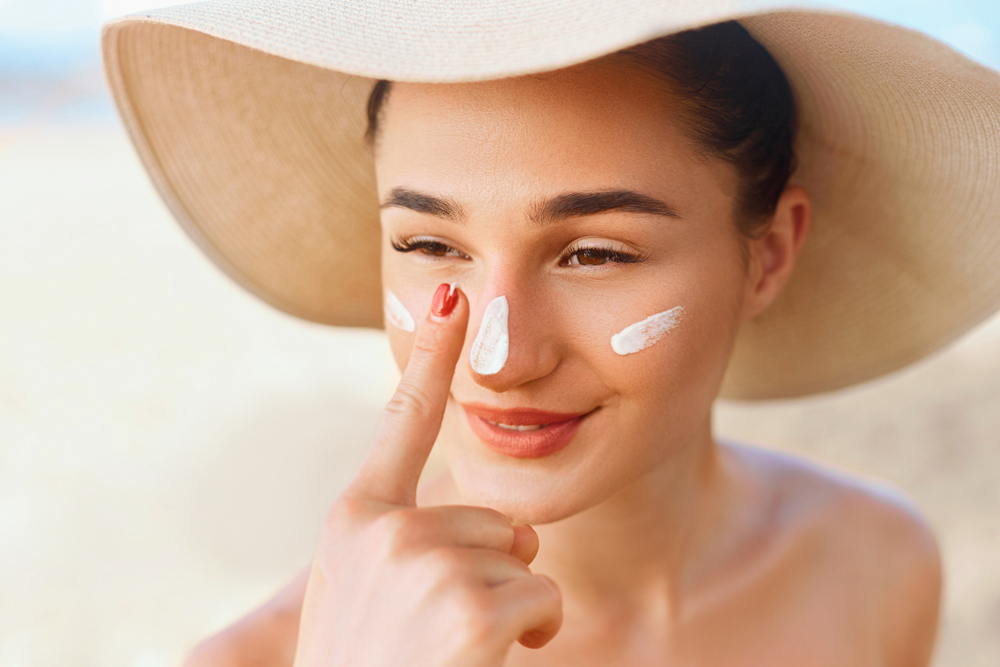 As you know, you need to drink 1.5 liters of water per day to be in the clear. Good hydration is the basis for tackling the coldest months of the year. This is also the time to switch from lotion to cream. As the air gets drier, your skin needs a thicker moisturizer. These provide a stronger hydrolipid barrier. They reduce water loss from the outer layer of the skin and hydrate the epidermis at the same time.
Remember to protect your lips and start moisturizing now to prevent dry, cracked lips this winter. Use a petroleum-free (mosh) lip balm for best results and health. As for the cosmetics to use, we'll talk about them later in this article; they are an interesting complement between two treatments with your professional.
4. Sunscreen to protect yourself from UV rays in autumn
Summer is behind us, and you're back to work?! The summer season is over is not an excuse to throw away your SPF sunscreen. Because the fall sun is not without danger to your skin. Long-wave UVA rays are present all year round and are responsible for premature skin aging.
Sunscreen is essential, even in the fall. Cloudy days make you forget that UV rays are invisible to the human eye. A good broad-spectrum sunscreen will offer protection against pollution, UVA, and UVB rays. It will leave you with a silky, matte finish and protect you.
Sound off in the comments section below, and tell us what you want to read next and if you want to read more about skincare routines.