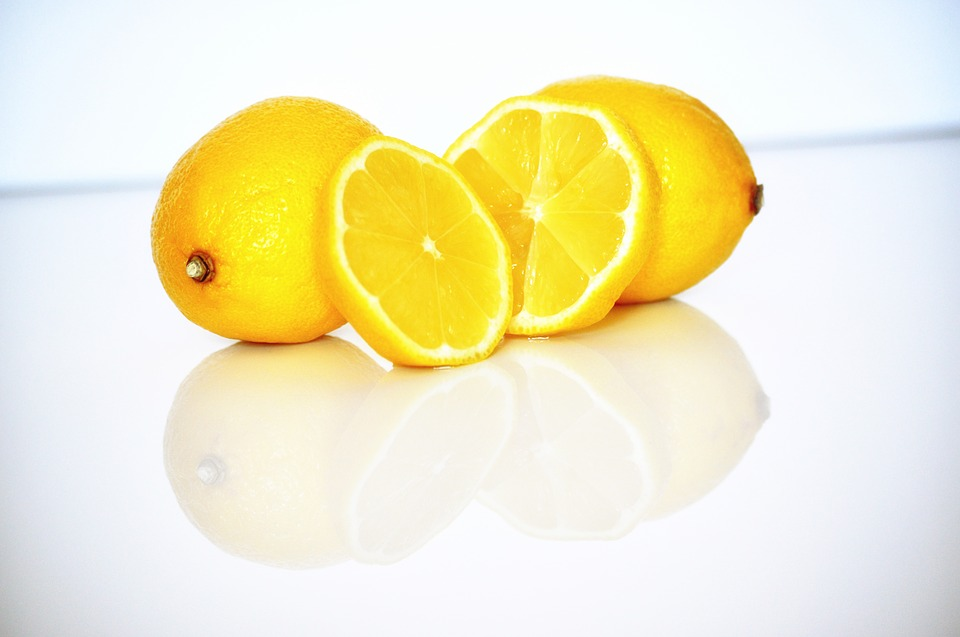 Lemons are more than just a water condiment. This pickle has many health benefits for your skin, hair, and nails! Here are some beauty hacks for using this yellow fruit!
1) Lemon for Insect Bites
Lemon essential oil soothes itching after insect bites and also has a bit of a disinfecting effect. Put two drops on a cotton ball and dab it on the spot. Note: Do not expose to the sun after this. Lemon juice can cause white spots.
2) Natural Nail Hardener
Sour juice is said to condition and harden nails. Mix olive oil or other oil with the juice of one lemon to make a simple bath solution for the nails. Soak the nails in the bath for about 10 minutes. The lemon juice also seems to lighten the discoloration.
3) Quick and Easy: Natural Scrub
Mix sugar and lemon juice to make your own scrub. Lemon deep cleanses the skin. The sugar removes dead skin cells. Tip: Applying this scrub to your lips is also ideal for silky smooth lips.
4) Lemon for Natural Highlights
Want to lighten your hair? You can use lemon, as this fruit lightens the color of the hair. To do it, mix 1 cup of water and 3 tablespoons of lemon juice in a spray bottle. Spray it on your hair and let it sit for 30-60 minutes. This is not very healthy for your hair. The juice dries out your hair, so use a nourishing hair mask. And don't do it too often.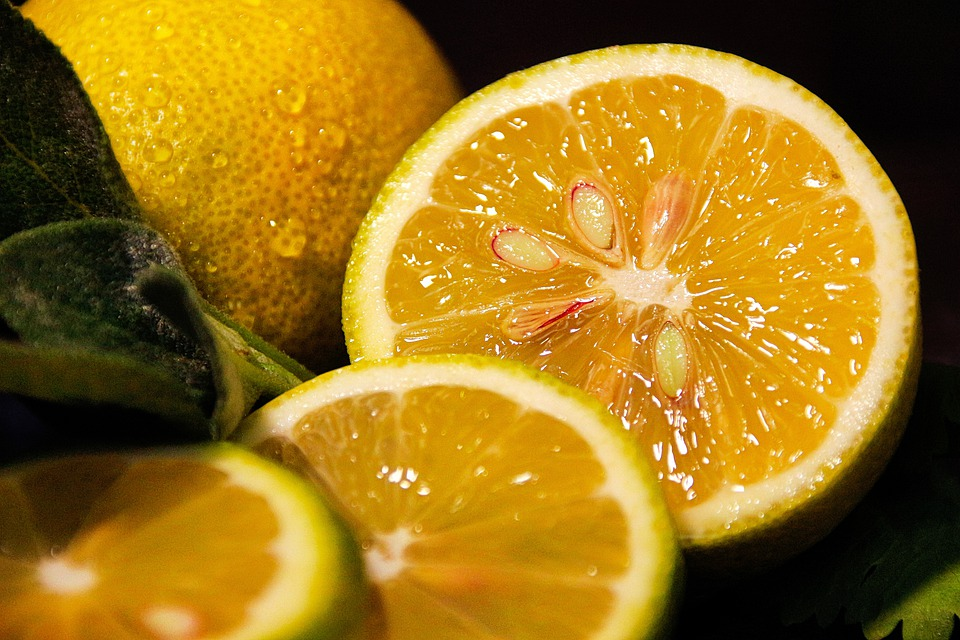 5) Steam Baths for Dark and Oily Skin
Lemon dries out the skin a bit. This is ideal for oily skin and those who suffer from blackheads. Make a steam bath with lemon juice. The hot steam also opens the pores and cleanses the skin deeply. Do you suffer from blackheads? If so, be sure to see your doctor. Lemon (juice) is not a solution.
6) Elbow Exfoliating Cream
Elbows are, unfortunately one of the most unappreciated areas of the body. Using lemon and having baking soda on your side can make them healthier and cleaner. To do this, mix lemon juice and baking soda to obtain an exfoliating cream. Massage in a circular motion and rinse off with plenty of water at the end. You will feel a new softness after just a few applications.
7) Restorative Pack for Oily Hair
A concentrated essence of lemon and rosemary has antiseptic, disinfectant, and restorative properties. This recipe combines 5 ml of jojoba oil, which is rich in vitamin E, 5 ml of moisturizing amani-oil, and 5 ml of lavender oil, which has antiseptic and healing properties. Add 5 drops of lemon essence and 3 drops of rosemary essential oil. Mix all ingredients and apply this oil blend to the scalp and hair. Massage gently to activate blood circulation and promote absorption of the natural active ingredients; leave for 30 minutes, and then wash your face normally. This restructuring pack can be applied once a week.
8) Oral Disinfectant
If you suffer from mouth sores, bedsores, or inflamed gums, we recommend that you prepare this disinfectant instead of mouthwash and use it daily. Dissolve a teaspoon of baking soda in a glass of water and drink it to keep your mouth clean. Add the juice of half a lemon and 3 drops of refreshing mint essence mix and rinse after brushing. This remedy helps keep the mouth healthy and disinfected for longer.

Let us know if these beauty hacks have helped you, and don't hesitate to share yours in the comments below!