The ponytail is one of the most popular hairstyles. Easy to do, practical, and versatile, this hairstyle can be used for everything from everyday life to the most elegant occasions. But how do you create a puffy, voluminous ponytail? Is it possible with short hair? Find out in this article!

The ponytail is a strong ally of women because of its simplicity and versatility. If you have short hair or want to add volume to this hairstyle, you can play around with different accessories, such as extensions or faux tails, for a natural effect. Now let's see how they work together! Before we get started, here is a video that explains how to make the herringbone braid, another beloved hairstyle for people with long hair.
Tips for Creating a Voluminous Ponytail
The ponytail (ponytail hair) is an easy and practical hairstyle, but there are a few tricks to practice to make it perfect. First, all ponytail wearers need to create volume in their hair.

The effect of a flat and bad ponytail is not very good. It can ruin the look; this is why stopping the hair at the top is necessary to make the mass fuller and richer. For example, you can use silicone rubber with a faux lock or make two tails and connect them in the middle to increase the volume.

Another technique to make the tails thicker and richer is to tweak the hair slightly. It goes something like this:
Tie the hair up with an elastic band
Comb through the leaves with a comb
Comb back from the bottom to the top, only around the elastic
This should be done with delicate and light movements, taking care not to break the hair.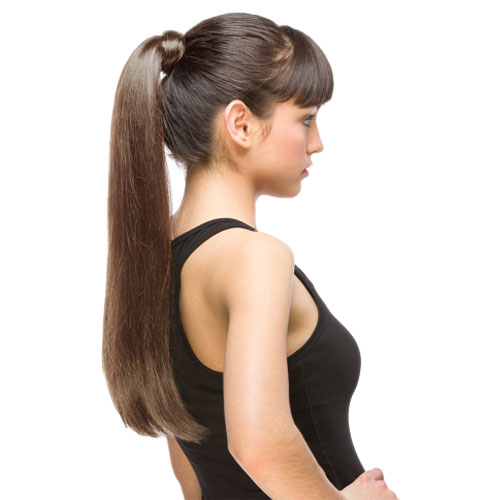 Another technique to make the tail thicker and richer is lightly teasing the hair as follows:
How to Make the Tail Thicker With Extensions
Extensions are useful for people with short hair or those who want to give their hair a fuller or more unique look. These are strands of hair (made of real or fake hair) that are applied to the roots with clips to make the hair thicker. Available in a variety of colors (blonde, brown, black, red, fluorescent, etc.), these practical extensions can be used to modify the tail without significantly altering its appearance.

This type of product can be easily purchased in hairstylist stores or on Amazon, is generally inexpensive, and can put a nice volumizing effect on tails that might otherwise look a little miserable. Faux tails need to be worn high up at the base of the hair, they can be used for special occasions or to mimic tricks that can only be achieved with very long hair.

Ponytail and braid extensions are also popular. Like lock extensions, they are applied by hooking them on with clips so they can be beautifully finished instantly. They are easy to use and can be removed at any time since they are applied directly to the tail of the natural hair. All kinds of extensions are available, simulating both curly and straight hair. The most important thing is to choose the color of extension that most closely matches yours: brown, black blonde, red, the choices are numerous!
High Ponytail
Apply dry shampoo to hair to create volume at the roots
Tie your hair up with a soft elastic
Choose a color that is the same or close to the color of your hair (e.g. brown if you have brown hair).
Do not pull the hair too much, but leave it soft for a natural look.
Low Ponytail
Comb hair well to create a strict line.
Gather it tight and secure it with an elastic for a perfect evening look, or conversely, leave it soft and disheveled for a colorful, large elastic for daytime use.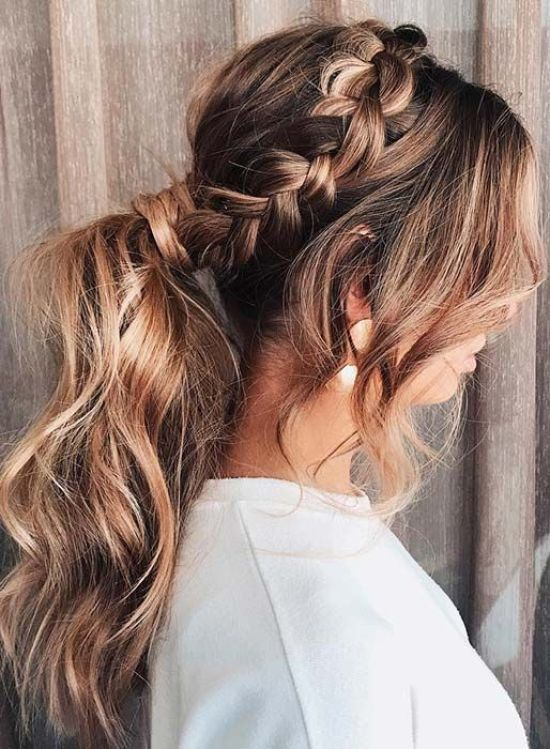 Let us know if these few tips have helped in the comments below!