We've all been there, and we hated it even if we do not say it clearly, we do hate it. If you are confused about what I'm talking, well it's hair thinning! Happening with almost everyone, especially women, hair thinning is a real problem that causes the hair to break easily and fall. Some people who once had long luscious hair, are now left with thin hair. Why does this happen? There are many reasons why your hair maybe thinning; it includes age, over-processing your hair, stress, using the incorrect products, conditions like Alopecia, and more. The main reason for hair loss and thinning is age, as we age, our scalp begins to produce fewer hairs, and the hair strands get thinner. If you don't want to face this situation, then here are some tricks to disguise your thinning hair.
Get A Haircut. Cutting your hair may seem counter-intuitive when you want to hold on to as much hair as possible. But sometimes, if you let your hair get too long, it actually draws attention more attention to thinning hair. In this instance, less can really be more. You see, the first step to a good cut if you're losing your hair is getting rid of wispy ends – they only emphasize a lack of volume. And giving your locks a healthy chop can do a lot to make hair look more voluminous. When hair isn't weighed down by length, it tends to have more bounce. So a short hairstyle may actually give the illusion of thicker, fuller hair. Women may also want to consider layering to add even more volume and body. Men can try a little fringe — pushing this fringe forward a bit can help conceal the bare spots surrounding the widow's peak. Of course, it's best to do this subtly. If the pieces are too long, it can draw attention to any bald spots, as opposed to hiding them.
Choose the right shampoo and conditioner. Go for "volumizing" or "thickening" products. Well, volumizers contain molecules that coat your hair strands. This coating gives your hair fibers a little stiffness. And as the product dries, it causes each hair strand to push away from the other hair strands — giving your hair the illusion of having more body. These are made to work without weighing down your hair, so that you can get a fuller look. For added insurance against limp locks, apply conditioner mainly to the ends rather than your scalp. To use a volumizing mousse, start with damp hair. Spray a golf ball-sized amount into your hand. Use your hands to comb it through the entirety of your hair gently.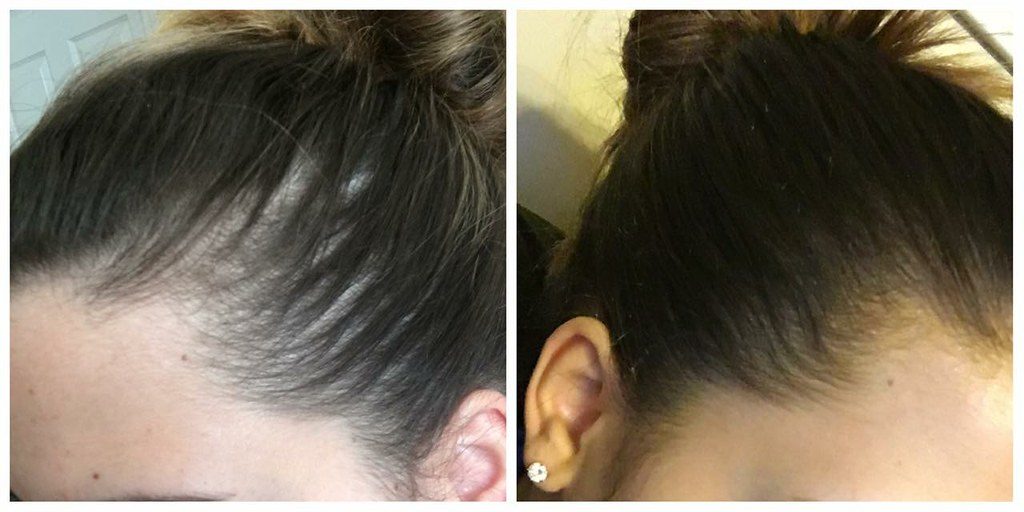 A good blowout works wonders. Try a good blowout post-hair-wash is the best way to add volume to thinning tresses. All you need to do is take a boar bristle brush to blow-dry damp hair. Always blow-dry in the opposite direction that the hair naturally falls and finish off with an additional blast of cool air to set the style in place. For extra heat protection? Avoid blow-drying on a hot setting and hold the hairdryer 8-10 inches from your head to decrease the risk of damage. As you're drying, use a round soft-bristled brush to pull each section up. Add a blast of cool air before finishing to help set the style.
Fake It With Some Extensions. A few well-placed extensions can really make a big difference. Simply color-match your hair to some extensions (clip-ins if you don't want to pay salon prices) and add a few to your hair for a little extra body. For spots lower on your head that you might be able to cover with long hair, you can always try extensions. They're available in all sorts of colors, lengths, textures, and styles. For fuller coverage, you can use weaves or wigs to hide your hair.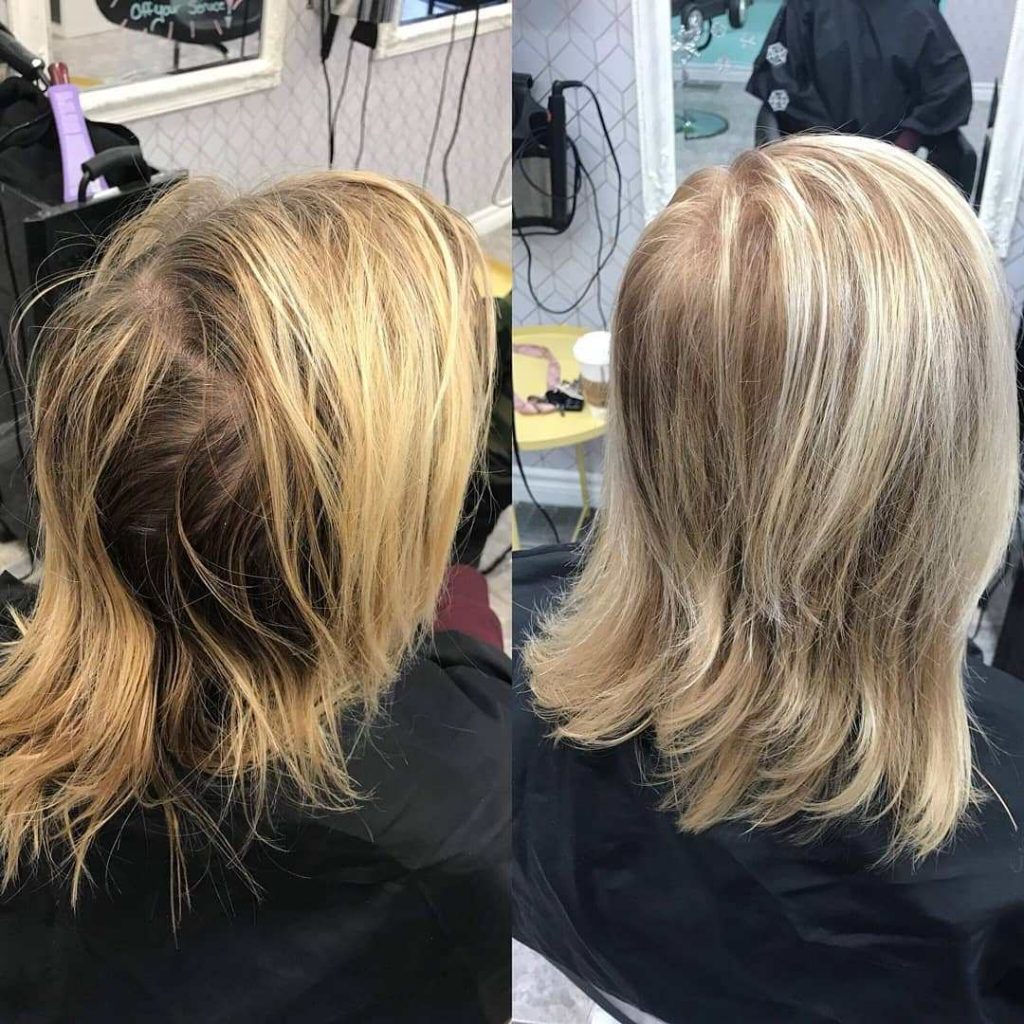 Embrace the grays. As hair ages, it also grays, and guess what? Grey hair actually expands the hair's cuticle, adding additional volume! If you really can't stand those grays, however, plan to touch up your roots only once a month and add highlights every two to three weeks to keep your hair as healthy, full, and thick and possible. You'll be surprised to know that gray hair actually expands the hair's cuticle, adding additional volume. So, if your hair is graying, embrace it!
Avoid center-parting. As much as you'd love to flaunt a center-parting, take a break from it if you want to hide thinning hair. Typical, center-parted hair will only emphasize scalp visibility. To keep that wide part from becoming too obvious, change your part; either try a zig-zag or a side-parting. For a subtle zig-zag part, cross small sections of hair over your natural part, alternating right and left. Voila! That wide hair part just got a lot less noticeable.
I hope these tricks would help you in hiding thinning hair and it can also help you look fuller with 'thicker' hair.