The world has changed in a decade, but women's resolution stayed the same: losing weight.
It may sound too good to be true, but it's still possible to eat well while losing weight. If you are in, check out this list!
Broccoli, Ricotta and New Potato Frittata
Ingredients you'll need:
200 grams of long-stem broccoli
100 grams of new potatoes
200 grams of timed and halved green beans
400 grams of drained mixed beans
Four large eggs
50 grams of ricotta
Three tablespoons of rapeseed oil
Two crushed garlic cloves
One tablespoon of sherry vinegar
A small bunch of chopped basil
A pinch of chili flakes (optional)
A pink of cumin or fennel seeds (optional)
Instructions on how to make the broccoli, ricotta and new potato frittata:
Step 1:
All potatoes should be boiled for around 12-15 minutes until they are soft and tender. And, during the last 2-3 minutes of cooking, add the broccoli. Then, drain and slice (thickly) the potatoes.
Step 2:
Add both the green beans and the mixed beans to a large pan and cover with water. Bring to a simmer and let it cook for 4-5 minutes (or if you want, until the green beans are tender). Again, drain and leave to dry in the pan.
Step 3:
Heat the grill to medium-high. Add two tablespoons of oil to the pan (I suggest choosing a non-stick frying pan), followed by garlic and then the chili flakes, along with the cumin or fennel seeds (remember this is optional) and let it cook for 1-2 minutes more. Next, put the broccoli, potatoes and seasoning and mix them well.
Step 4:
Beat the eggs in a big bowl, add the seasoning and pour over the potato mixture. Let it cook over medium heat for some more 2-3 minutes (or until you get a perfectly cooked base). Then, drop a few teaspoons of the ricotta right on top and then grill until it is cooked through (it might take around 5-6 minutes or maybe less).
Step 5:
Now, shower another teaspoon of oil and vinegar over the potato mix and add in the basic and more seasoning. The frittata can be cut into four wedges and served with some bean salad (I tried some mint chutney and honestly, it was great!).
Pea, Paneer and Cauliflower Curry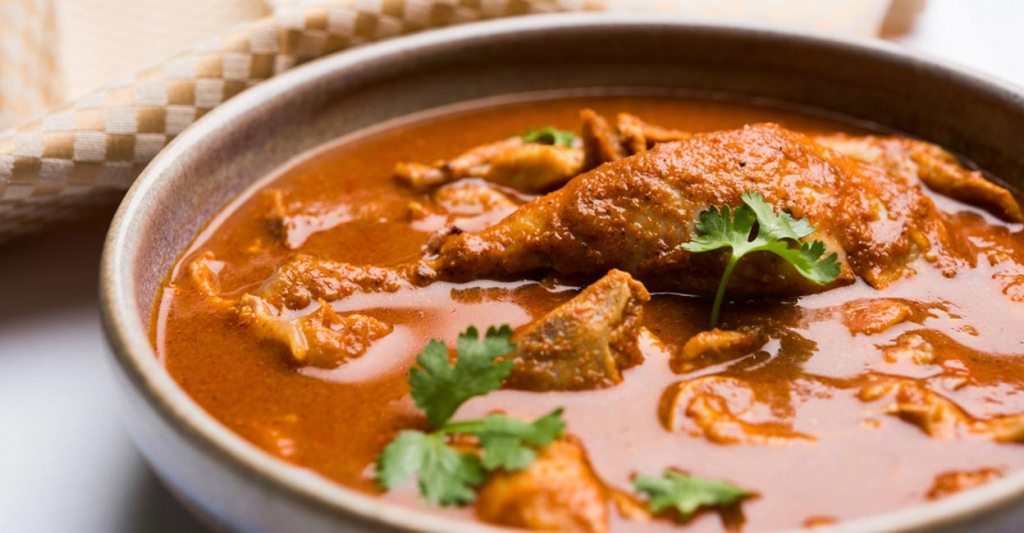 Who said curry was unhealthy? If cooked properly, it can help you stay healthy and fit and lose weight!
Ingredients you'll need:
225 grams of pack paneer, cut into small cubes
500 grams of carton passata
200 grams of frozen peas (or you could also opt for fresh ones)
Two tablespoons of sunflower oil
One head of cauliflower cut into small florets
Three crushed garlic cloves
Three thickly sliced onions
Two heaped tablespoons of tikka masala paste
Naans or basmati rice (serving option)
A small bunch of coriander (chopped)
Raita or any other homemade chutney of your choice
Instructions on how to make the Pea, paneer and cauliflower curry:
Step 1:
In a large non-stick frying pan, heat one tablespoon of oil and then add the paneer and fry till it's crisp enough. With a slotted spoon, remove the paneer and set it aside on a plate. Now, add some more oil and cook the cauliflower for around 10-12 minutes until they become golden-brown. Then, throw in the onions, along with a little more oil if required and cook for some more 5 minutes. Add the garlic and curry paste, and pout the passata, 250 millimeters of water and some seasoning. Simmer, cover and let it cook for around 20 minutes.
Step 2:
Now is the time to put the frozen peas and the crispy paneer and let it cook for an additional 5 minutes. Garnish with some coriander and serve with either basmati rice or naan bread, and don't forget the raita.