"Please lend me a rubber band", everyone has heard this question many times, but every rubber band is different. This is because there are various hair types: straight hair, frizzy hair, wavy hair, curly hair, etc. Just as you use different cleansers for different skin types, you need to use different hair elastics for different hair types.
Also, many hair elastics have different functions. They are used to hold hair together when sleeping, to play sports, etc. We have selected the best hair ties for you, whatever your hair situation!
For Thick Hair
Invisibobbles, due to their construction and materials, provide a firm grip on the hair without damaging it. Moreover, the great advantage of this elastic is that it does not leave unwanted wrinkles in your hair. Is it stretched? Put it in boiling water, and it will be as good as new.
For Frizzy Hair
If you are blessed with very dense clumps that contain all of your mini curls, headbands offer a solution as an elastic. With just a few twists, you will have a homemade scrunchie!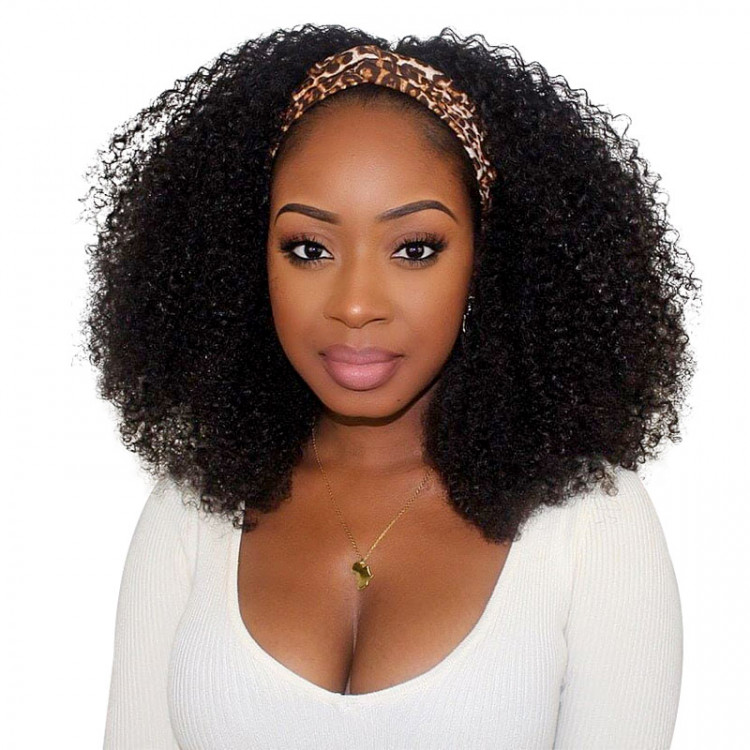 For Braided Hair
The colorful elastics of the '90s are back. These tiny mini transparent elastics are perfect for a few small braids where you want the elastic to be inconspicuous. Be sure to use them for this purpose only. Plastic is not the best for hair.
Suitable for Many Hair Types
Whatever your hair type, if you have a lot of hair, scrunchies are the solution. It is also a fashionable choice if you choose the right color and pattern.
For Fine Hair
It is very important for those with fine hair to use an elastic band without an iron. Since the hair is thin, the elastic needs to be thicker than average, and iron will damage the hair tremendously. So, it is essential to pay attention to this!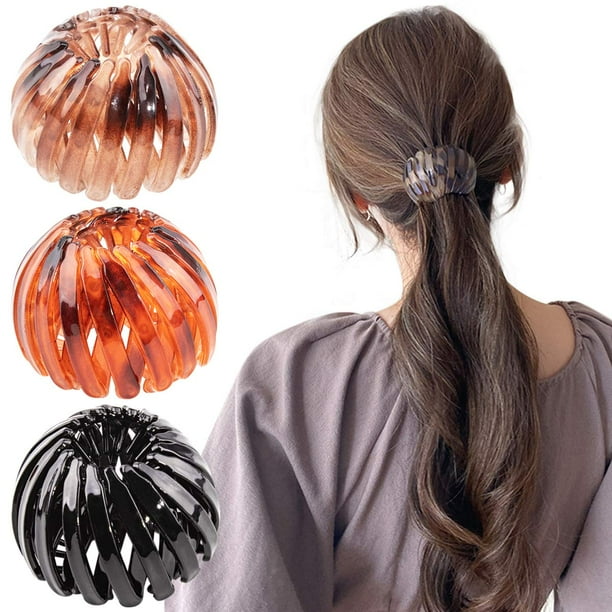 Hair Ties For Bed
Satin hair ribbons/ties are perfect for a trip to dreamland. The satin material protects hair from drying and causes little friction. This helps to avoid wrinkles while sleeping.
Tip: You can also choose a satin pillowcase to protect both your hair and skin.
For Use During Sports
Sports elastic bands securely hold ponytails, buns, and braids in place during workouts. Plus, they're a little bigger, and the fabric is thicker, so you can easily fish them out of the washing machine when you want to wash them.
As an Accessory
The great thing about some hair ties is that they are made to fit any hair type and can also be worn as bracelets. The elastic band itself is made of a thicker material that is also very stretchy.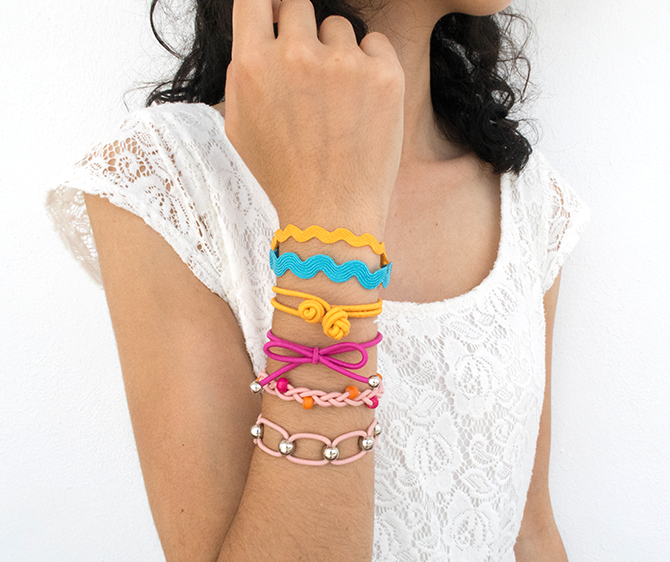 For Curly Hair
If you have curly hair, it can get tangled up quickly. Ponytail hooks, also called bungee hair ties, are especially suited for this hair type. With this hair hook, you can secure your hair in any desired shape with one hand. Attach one end of the clip to the hair. Then, wrap it around your hair as you like and work the hair tie into the other hook.
For All Hair Types
Headbands with ribbons are often a little wider. They are suitable for all hair types and make braiding more glamorous. They come in a variety of colors and patterns.
Remember that the elastic should not be too tight and should not crush the hair. It would help if you always made sure that there is enough space for your hair and that it will never be damaged. It also often depends on the hairstyle you choose.