Whether you want to convert from perms to natural hair or take a break from daily maintenance, wearing hairstyles that protect your hair can be a lifesaver for your hair.
What Is a Protective Hairstyle?
Protective hairstyles come in many different forms, including braids, twists, bunchet buns, faux locks, and lace wigs. They are hairstyles that protect the hair shaft and ends and should also protect the edges and neck. The hairdresser's job is to ensure that the cut does not compromise the health and integrity of the client's hair.
What Are the Benefits of Wearing These Protective Styles?
It's fun to try different styles without worrying about damaging your natural hair. And because there's less friction, damage from general upkeep, such as combing and brushing, is minimized, which generally improves growth retention.
If you usually find something you like and keep using it (especially when it comes to beauty), protective styling is a great option. This is because these looks are made to last longer than regular haircuts.
Before choosing a new style, it's essential to take care of your scalp and natural hair. Protective styles are only protective if the hair is properly cleaned and moisturized. You always want to make sure your scalp is in optimal condition and that the protective cut is not too tight.
How Long Should I Keep Protective Haircuts?
Depending on the look, experts say that with proper care, many protective styles can stay on the hair for a month or more. Clients who want a knotless box braid or braided style and can keep it in place for up to four or five weeks.
If these looks are done with only natural hair without adding extensions, the length of the cut will be much shorter. In addition to using hair oil and leaving in conditioner, experts recommend sleeping with a satin scarf or hat at night to prevent baby hair, lock in moisture, and keep hair healthy. In addition to hats and scarves, silk or satin pillowcases can also help protect hair while sleeping.
Here are some examples of protective hairstyles:
1) Box braid
Whether large or small braids, box braids are a frequent choice among many beauty enthusiasts. When Kanecaron (lightweight artificial hair for braiding to adjust length and thickness) is used, the roots appear fuller.
A derivative of the standard box braid is the knotless braid. They are done directly from the root and flow freely, allowing for various styling options.
2) Passion Twist
Passion Twist was created in 2018 by a Miami-based hairstylist and is becoming increasingly popular. The twist is created by adding fleetless waterwave extensions, which give it a curled texture and contribute to the overall bounce.
3) Halo Braid
Halo braids are so named not only because they look like angels but also because they are circular, arranged like a halo, and braided tightly around the head. Extensions can be braided in with the natural hair for even more volume.
4) Triple Ponytail
From a clean, brushed updo to a ponytail with braid extensions for added length and texture. There are several Youtube tutorials to help you out fot this easy protective hairstyle!
5) Cornrow
Cornrows are also a protective hairstyle braided from the hairline to the nape of the neck, close to the scalp. Some braids are styled straight backward, while others are designed eccentrically or diagonally.
6) Senegalese Twist
While these braids resemble passionate styles, Senegalese braids, named after the African country, are ropey designs that usually appear softer and thicker than their curly counterparts.
7) Fake Locomotives
If you've ever wondered what your hair would look like in locks, or if you're looking for an alternative to braids and twists, you've come to the right place. This style involves braiding natural hair and wrapping extensions around each braid to create locks.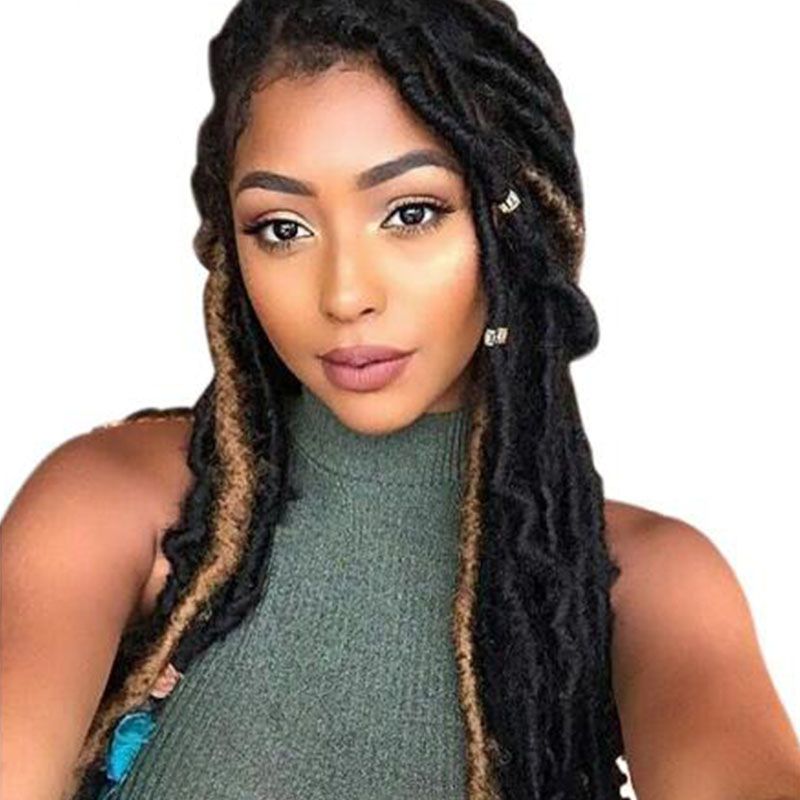 Have you ever tried any protective hairstyles? Share your experience with us in the comments below!