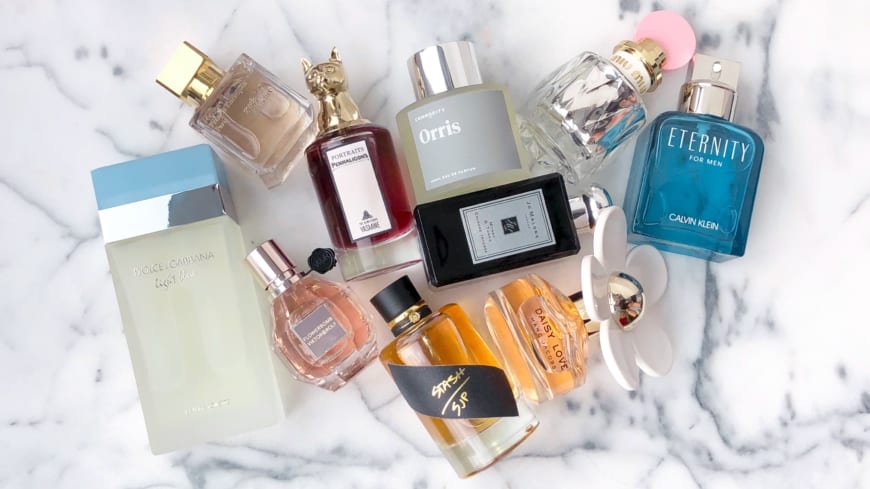 Everyone has different tastes when it comes to choosing a fragrance, but if you're looking to change your scent, it can become a daunting task. But not to worry! We are to help. In today's article, we bring you tips to make sure you do it right.
First of all, if you are not sure of the style you are looking for, the best thing to do is to go to perfumeries, because they have a wide variety and in all versions (perfume, eau de parfum, cologne …). But with the following tips, choosing will become easier.
Choose the Right Moment
It is important that we choose a time when we are in a good mood, because it affects the pituitary gland, which is a gland at the base of the brain that regulates certain functions of the body.
For this reason, if we go to choose a perfume on a day when we are discouraged, we will not be at 100% of our olfactory capabilities.
Shopping Alone
Choosing a perfume is a very personal decision, it is like deciding the name of your child or the decoration of your house.
There is nothing written about taste, so it is best to go it alone to avoid being influenced by someone else when making the decision.
Test It on Your Skin
Perfumes smell different depending on the PH of each skin, so you need to test it on your skin to know 100% what the real result will be. First, you can spray the perfume on the paper strips found in perfume stores, just to rule out this option or not.
If you see that on the paper you are not convinced, do not try it on your skin. If you see that this fragrance is likely to be your next purchase, always wear it in an area such as the inner wrist and wait to see how it performs on your skin.
Don't Wear More Perfume
If one of your plans for the day is to choose a fragrance, it's best not to wear creams that have a scent or clothes with an intense fabric softener smell. This way, you ensure that the scents don't mix and you can make the right choice.
Read the Ingredients
The ingredients of a fragrance can help us decide before we even smell it, since we will know what style of fragrance it will be. Floral, intense, citrus… which one suits your style?
Don't Rub Your Wrists
Forget about rubbing your wrists and spray the perfume 10-15 centimeters away from your skin, this way the fragrance will be better distributed and you will use less perfume.
Let the Fragrance Be Your Only Guide
You may be tempted to choose a perfume because you like the actress in the ad, because you like the packaging, because a friend is wearing it…
To find the perfume that suits us best, we must be guided solely by our sense of smell, without being influenced by other reasons.
According To Your Personality
To each personality, a perfume… It's time to see which one you identify with the most.
Floral scents, linked to femininity.
Citrus scents, for cheerful and jovial people.
Oriental notes, if you are looking for an intense and sensual scent.
When Do You Want to Use It?
It depends on whether you are looking for a fragrance to use daily at work or for special occasions, you can opt for a fresher or more intense scent.
Summer or Winter?
In winter we are used to more intense scents, while in summer we are looking for something fresher or citrusy. Another option for the warmer months is to choose an eau de parfum or cologne – which is lighter – instead of a perfume.
Here you go, with these tips on how to choose the right perfume for you, you should be good to go. How about you? Do you have any other tips? Share them with us in the comments below.