Healthy eating every day is more important for many of us, but there are times when we run out of ideas and turn to the internet for inspiration. In this article, we list below 10 healthy appetizer recipes that you can easily prepare at home whenever you want.
Uncooked Vegetable Strips
You just have to cut the vegetables you choose into strips and that's about it. Some vegetables are better if we peel them before, such as cucumbers, but it is a matter of taste. For us, we believe that the best vegetables to cut into strips are bell peppers, carrots, and cucumber.
Hummus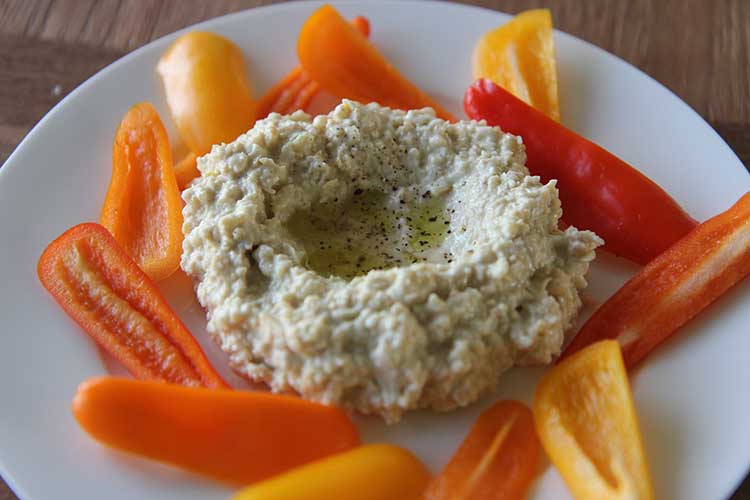 The original hummus is made with chickpeas, but there are countless methods of preparation. This one is a bit more laborious than the previous one, but it is worth it. In addition of spreading the hummus on a piece of bread, a healthier option would be to use the strips of vegetables as mentionned above. So your aperitif will be completely healthy.
Fruit or Vegetable Chips
An excellent alternative to typical potato chips is chips that are made with fruit or vegetables. The most common chips are those made with banana, but they can also be made with apple, sweet potato, and coconut. Here, a bit of cooking will be necessary, but very little, since preparing this snack is very simple and we do not need much to have it ready.
Microwave or Oven "Bag Fries"
If we opt for the traditional potato chips, we can avoid using ready-made potato chips and prepare our potatoes, but instead of frying them, we can make them in the oven or micro, thus avoiding the oil and having one more healthy snack.
Chana Chaat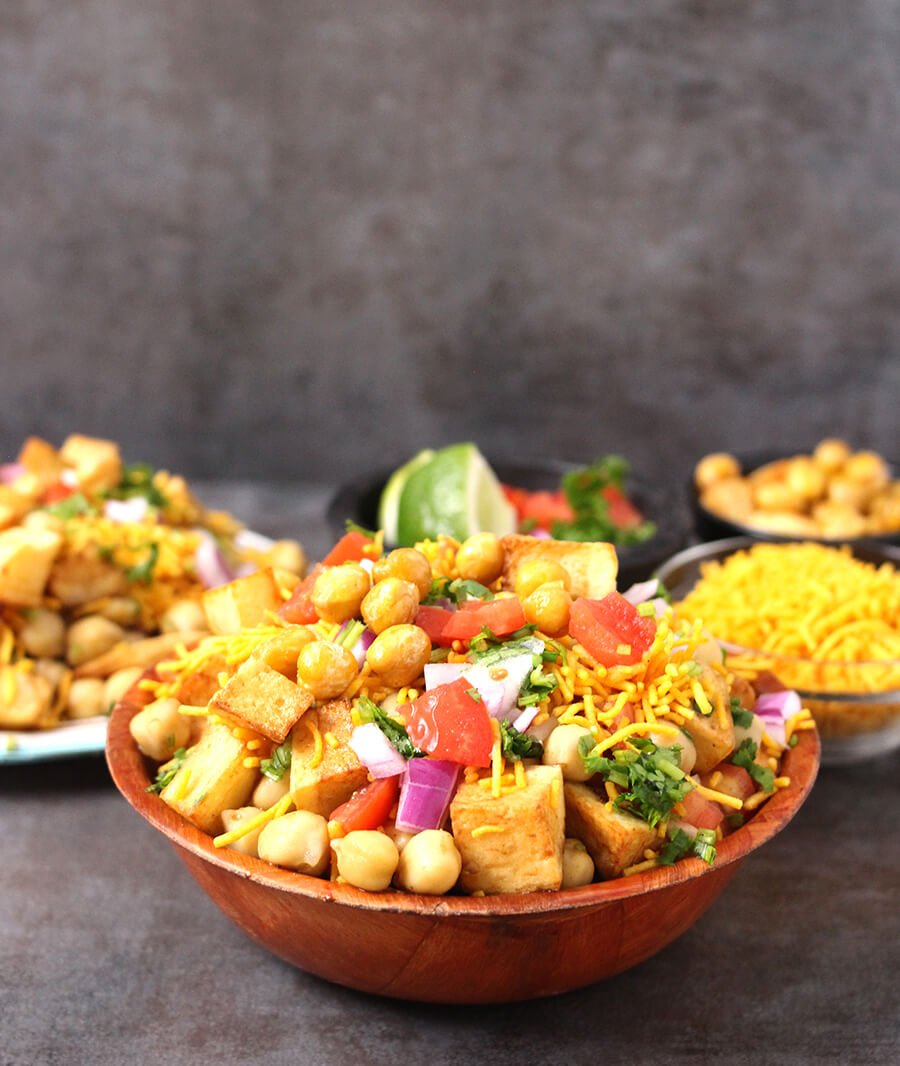 This is a kind of Indian salad that can be used as an appetizer. They are basically made of chickpeas, tomato, onion, and spices. Preparing it is very simple, we put the already cooked chickpeas, and the tomato and onion cut into small pieces, all in a bowl. We add a dash of lemon and oil to taste and if we like a little coriander. As for the spices, they are optional, although it is much richer if we use them.
Usually, a mixture of spices called Chat Masala is used, which is made up of coriander, cumin, ginger, chilli, black pepper, nutmeg, cloves, pomegranate seeds, and black salt. We can choose the spices that we like the most and put them to taste.
Edamames
There are many ways to prepare edamames, and they are ideal for a snack as they are easy to prepare and entertaining to eat. You can also give them a spicy touch if you like.
Salad Skewers
Another idea for healthy snacks are salad skewers. We only need a long skewer, and pieces of tomato or cherry tomatoes, mozzarella, avocado, and basil leaves in order. And no worries if you don't have any avocado, you can add everything you like in the salad: olives, cucumber, pickles, etc.
Simple Little Skewers
You can prepare some little skewers, a suggestion is to put on the toothpick, a piece of artichoke, a gherkin, and an olive, but you can change this combination as you wish. You can put pickles instead of gherkin, gherkin with pickles and chili, olives, gherkin, and pickles. In fact, you can use any combination you like, if sour taste is not what you prefer.
York Ham and Fresh Cheese Rolls
The rolls of a lifetime, you take the ham and put a strip of fresh cheese in the middle of the slice, you roll it up and that's it. You can season them with oil or with a bit of pepper. You can actually combine or substitute the fresh cheese for what you like the most, tomato, carrot, avocado rolls, etc.
Lupin Beans
The old ones, here you need nothing more than to open the pot of lupin beans and serve. It is a quick and healthy snack.