It's no secret; nail art is more popular today than ever! But how did this fascination for the beauty of nails and hands come about? Is it a new trend, or has it been around for decades, or maybe centuries? In this post, we'll tell you everything about the history of decorated nails! Get ready to dive into the nail art universe!
The Advancement of Decorated Nails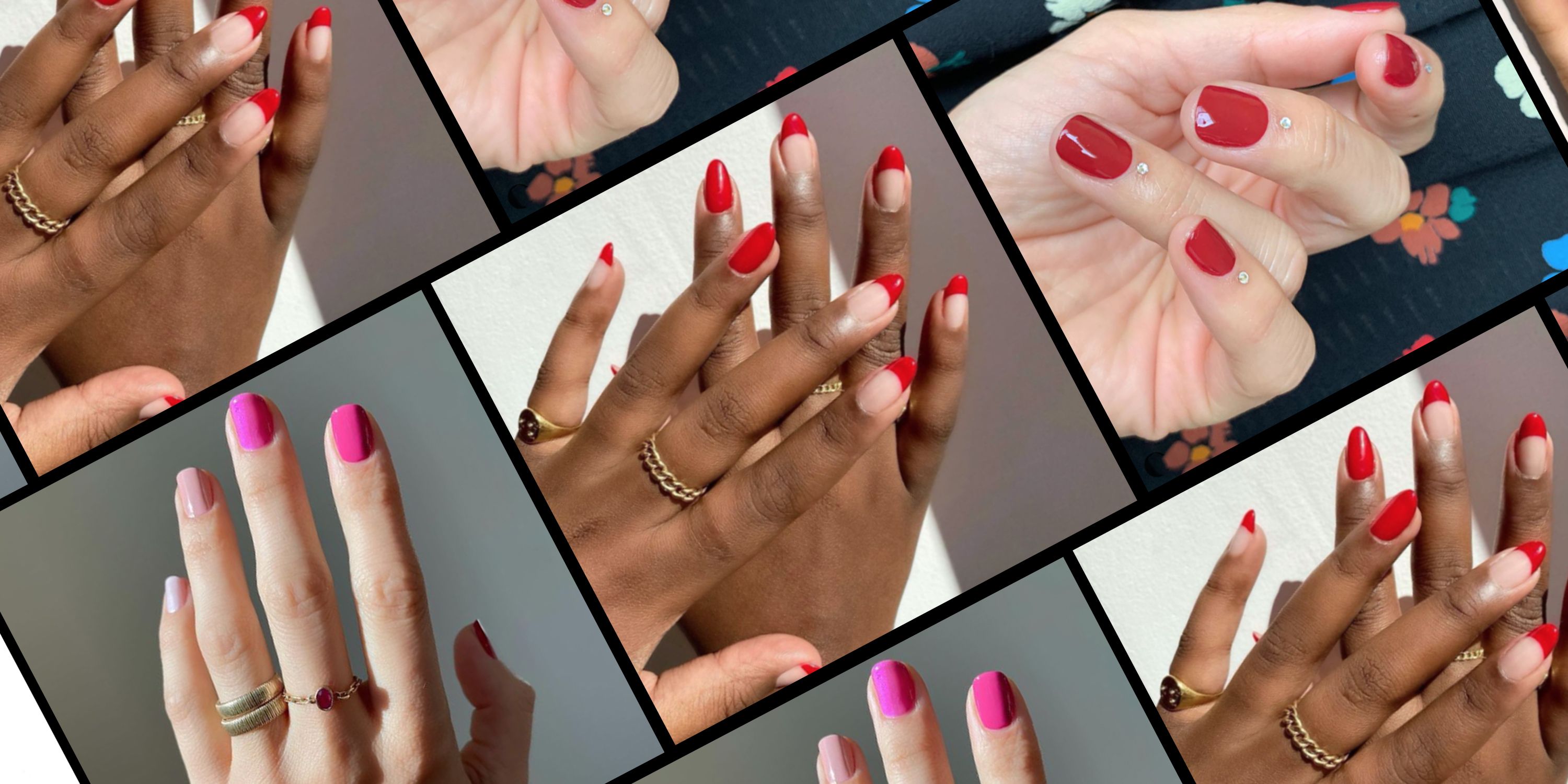 Nail art originated from decorated nails; they have also said fingernail art, nail cosmetics, nail decoration, aesthetic nails, nail design and other more terms. But above all, the term decorated nails has become universally prevalent – due to the widespread use of nail cosmetics – it refers to the artistic design of nails with different polishes and materials. The breakthrough of decorated nails and designs begins with introducing nail polish into the trade, which made nail decoration for every woman achievable. At first, women applied paint from the Car Industry to have their nails decorated. The consistency of this paint was not created for nails or everyday use but the industry. The beauty industry saw an opportunity in this sector and developed unique polishes for nail designs.
Antiquity: The First Record of Decorated Nails
5000 to 3000 BC
Records show that nail colouring existed in many cultures in ancient times. In ancient Egypt, around 5000 to 3000 BC., Women were dedicated to hand art, adornment and decoration of nails to represent their social position and the rulers, who painted their fingernails and toenails with henna, a dyed plant extract. Common women were forbidden to wear the same colour as the rulers. The queen of Egypt, Cleopatra, painted her nails with dark colours and decorated them with gold elements. Artificial nails made with porcelain powder were also modelled. This did not have much with the current techniques and materials of decorated nails; the desire to own the individual, pretty and beautiful nails and attract others' attention to themselves also existed in this era.
600 BC
This era preferred the wealthiest and most influential people in China to paint their nails in gold or silver. The colours were extracted from beeswax, egg whites, gelatin, and gum. In the Ming dynasty, women painted their nails in shades of black or light red; they also used silver and gold moulds that overlay nails for length and to demonstrate their social status, just like in ancient Egypt. There was also the custom of wearing rice paper patterned nails to strengthen and protect them.
The 14th Century
In this era, the high society ladies in Spain had long and polished nails as a symbol of beauty. The length of the nails could quickly reach 20 cm. The nails were worn almond-shaped and stained with oils.
In The 19th And 20th Centuries: Modernly Decorated Nails Emerge
1830: The nails were embellished with acids and cutting the cuticle with scissors. Dr Sitt invented the method to gently retract the cuticle with a wooden toothpick from the orange tree. Wooden toothpicks were initially used as toothpicks. 1892 made the niece of the physician Dr Sitt the manicure form with the wooden stick of the international orange tree.
1917: Miss Frederick opened the first nail salon for women in New York. The hairdressing and massage salons in America also began to offer manicures to expand their offerings. This was the forerunner of today's decorated nail and beauty salons.
1932: Revlon created and improved an attractive and more durable enamel. The famous natural nails were painted in films in various colours (red, pink, purple or black). From this moment was the unstoppable trend of decorated nails. Throughout the years, the beauty industry was producing in this vast sector. With new colours of enamels and contemporary techniques for decorating nails and designs, extraordinary designs and decorations could be made on the nails each time.
1934: The dentist Maxwell Lappe developed the first artificial nails (false nails) with medical polymers. These are known under the name of «Nu Nails». The process remains the same, but the materials have evolved over the years. With this base, different companies made acrylic stronger and more durable.
1937: Harriet Feigenbaum of Minnesota received a patent for artificial nail tips for the repair and extension of nails.
1957: Thomas Slack got a patent for a stencil, which sits below the nail's tip and helps nail beauticians extend the natural nail with acrylic. This method is known under the name "Pattinail".
The 1960s: Artificial nails became very trendy during these years. At this time, women had very long nails. Acrylic nails are strong, hard, and look natural. The square style of nails developed and was on-trend.
1970: Jeff Pink invented the French manicure and nail arts. He wanted to create a simple but practical style to demonstrate social status, but it was also a creative aspect of fashion.
1978: To lengthen the nails, people started using plastic tips .glued above the natural nail's tip
1980: The UV gel system was developed. The UV gel is applied in several layers on the nail and hardens under a UV lamp.
1990: All forms of nails are worn. Women can choose the shape, material and motifs for their decorated nails – nail designs – and thus express their individual style.
Today: Decorated Nails Leave No Wish Unfulfilled
Over the years, the durability, quality, and appearance of artificial nails have improved and sparked a lot of excitement. Today, thousands of nail and beauty salons work mainly with UV gel or acrylic to shape the nails. Also, fibreglass or silk is used to repair natural nails and artificial nails. But only through the development of high-quality materials and products could this trend be produced. Thanks to the quality of products for decorated nails, very creative decorations can be made today. The motifs, designs and ideas are endless – with enough creativity and a little patience, you can make beautiful works of art for all occasions. Today all women can wear beautiful and elegant decorated nails. Products used for nail decoration are:
Enamels in various colours with gloss or matte,
Rhinestones (shiny) for nails,
Dried flowers,
Nail art bouillons,
Stickers,
Gold paper,
Pearls and many more.
Products such as nail art pen or nail art liner are for drawing lines, dots, petals, or delicate patterns. The hands' beauty is more important to the modern woman than ever. As in ancient times, they are a symbol of status and an absolute expression of individuality. Decorated nails – nail designs – is the extension of fashion, just like the most fashionable belts, bags, hats and other accessories that adapt to every occasion and entirely for the fashion composition. Manicure has now become an art and is an inseparable part of the life of every successful, modern, and confident woman.
So, do you want to achieve gorgeous nails? Visit Soho Nails in Oakleigh, VIC. Their nail experts offer the highest levels of professionalism and sanitation and will always ensure you're satisfied with your manicure and pedicure! Contact them for more information!