The Indian film industry is brimming with true beauties who have managed to look stunning and beat wrinkles, fine lines, and other signs of aging. Want to know how? Then, read on to discover some of their secret beauty mantras!
Katrina Kaif
Since her debut in Bollywood, Kat has drawn attention towards her natural and stunning beauty. Women are jealous of her body while her femme fatale style bewitches men. Honestly, if my husband was to choose between her and me, I already know who he will choose.
Hot, trendy, seductive and cute, the British-Indian actress is undoubtedly a diva. With her luminescent skin and luscious hair, the Chikni Chameli girl is a gorgeous actress in the Indian Cinema Industry. And even though she often adopts the no-makeup look, she still has that flawless beauty. So, for all those who want to know how Sheila keeps her jawani, then follow the tips below:
Who is not mesmerized by that awesome Kamli dance of Katrina in Dhoom 3? And how many of us tried it a home? But there were more than groundbreaking moves that led to the success of the dance. If you wonder how Katrina was able to build such a nice and firm body, then read the following extract, an interview where Yasmin Karachiwala, the fitness trainer of Katrina, talked about some of Kat's fitness regimes.
"Working on her legs is what Katrina's favorite is. Her routine includes a lot of functional training combined with Pilates and an hour of cardio every day. The curtsy lunge is also her favorite exercise."
For the Bollywood actress, jogging, swimming, weight training and dancing are her mantras for a good and firm body. She also likes yoga and meditation.
According to Katrina, the real beauty lies within oneself. Obviously, if you feel good inside (when I am talking about inside, I am referring to the stomach), automatically you will look good on the outside. This is the reason why Kat pays a lot of attention to what goes in her stomach.
Katrina Kaif follows a macrobiotic diet, which means that she munches on fresh fruits and boiled vegetables after every two hours. That sounds really boring, I know, but this is one of the reasons behind Katrina's amazing beauty. 
Moreover, she always tries to avoid carbohydrates and empty calories. Instead she chooses to eat food rich in iron, vitamins and proteins. And let me tell you that the acai berry is always a top priority in her diet chart. Now, if you want to know more specifically what her three meals look like, let me tell you that for breakfast, she has cereals and oatmeal, for lunch, she sometimes consumes grilled fish and brown bread with butter while for dinner, she is served soup, fish, chapatti and grilled vegetables.
Besides, I don't think I need to tell you that our dear diva drinks a lot of water to get a glowing skin. And, once again, you will find below an extract where Yasmin shares some of the food items that Katrina abstains from:
"Sugar, wheat, milk, fried food and alcohol are avoided in her food plan. Preserved packaged food is also something that she keeps away from."
Alia Bhatt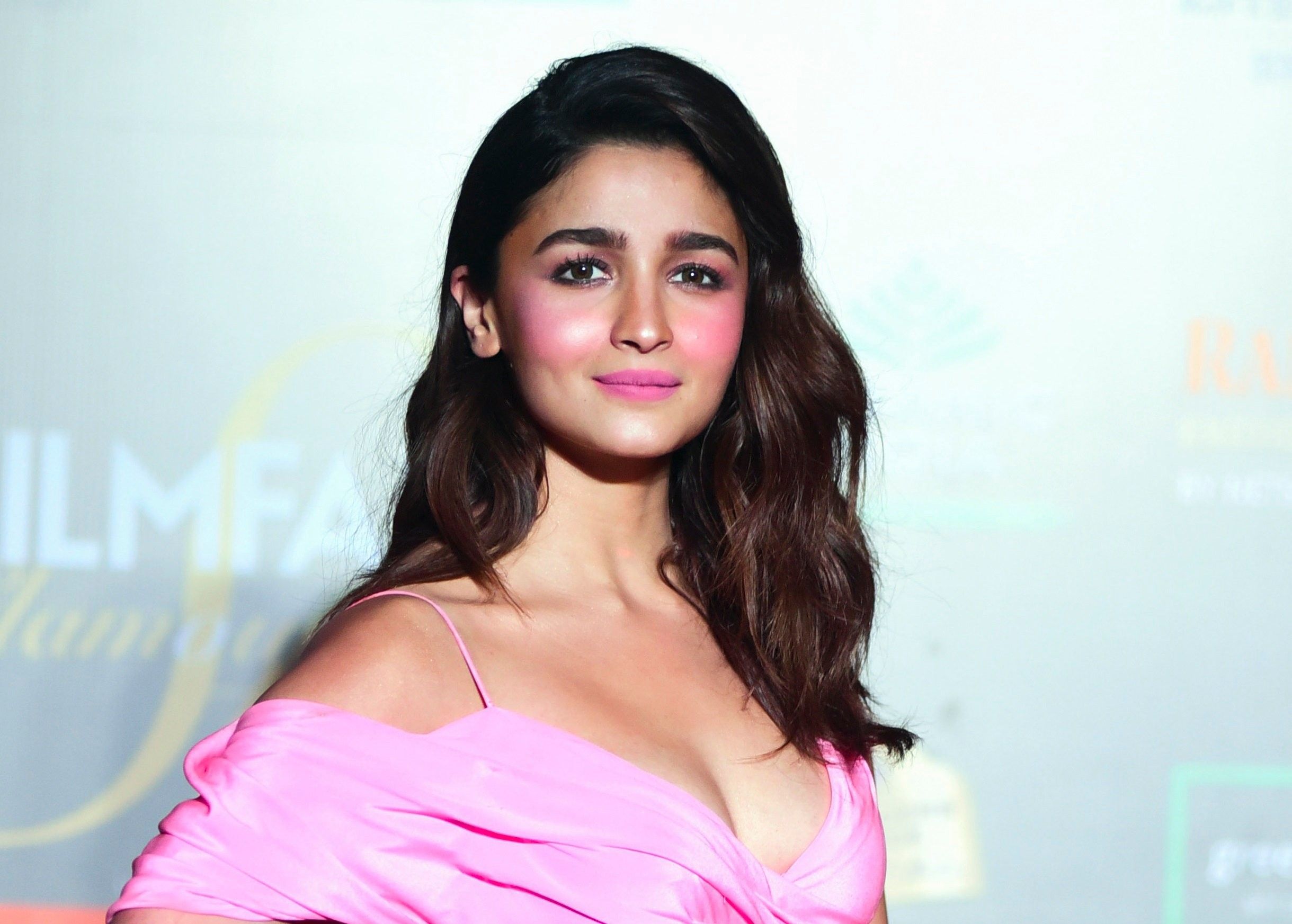 We cannot stop crushing over the Raazi actress. As on of the youngest actors in Bollywood, she is blessed with a natural glowing skin and like Katrina Kaif, she also adopts and flaunts her no-makeup look. So, if you want a nice and natural beauty like Aloo, read below to find out about her beauty secrets:
Alia always begins her day with a homemade face wash. For example, she mixes papaya or orange powder with honey and leaves it on her face for fifteen minutes. Sometimes, she can also apply a little amount of moisturizer.
How many times have you woke up with puffy eyes and didn't know what to do next? You are not the only one as even our young actress faced this problem, too, and her solution was ice cubes. She uses ice cubes as a cold compress to reduce the swelling and get rid of the puffiness in a jiffy.
Another of her secrets is that she allows her skin to breathe. What do I mean by that? According to Alia, the more cosmetic and chemical products and makeup you put on your face, the more you confuse your skin and damage it. Hence, she tries to avoid using makeup as much as possible and let her skin breathe and repair itself. 
Will you use these beauty tips? Please share your comments and tell us whether these tips were useful or not!