In particular, vitamins play a fundamental role in many chemical reactions in our bodies. Indeed, vitamins ensure the renewal of the body's cells while at the same time protecting the skin, hair, and teeth and helping to prevent various diseases.
These valuable substances can be divided into two main groups:
water-soluble vitamins that cannot be accumulated in the body but must be taken regularly through diet.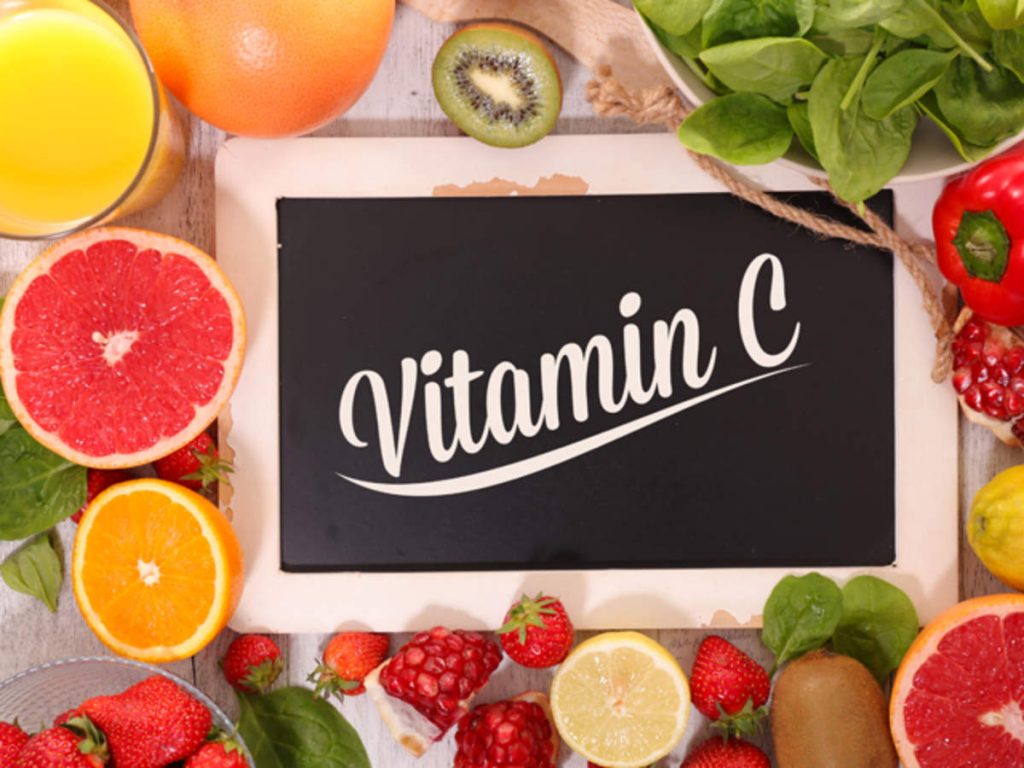 Fat-soluble vitamins are absorbed with dietary fat and stored in the liver.
Among the basic vitamins for our well-being, vitamin C plays a leading role. But what are its properties? What benefits does it offer our body? And how is it possible to assimilate it correctly?
What Is Vitamin C?

Vitamin C, or ascorbic acid, belongs to the group of water-soluble vitamins. Like all vitamins in this category, vitamin C must also be absorbed through food because our bodies cannot synthesize it. In our body, it is only found in a small reserve in the adrenal glands.
Properties and Benefits of Vitamin C

Vitamin C has many functions in our body. In addition to actively participating in many metabolic reactions and the biosynthesis of amino acids and hormones, vitamin C:
It strengthens the immune system, enabling our bodies to resist diseases, including heart disease and cancer. Of course, this does not mean that vitamin C can cure cancer, as some illiterate people claim. But it serves to defend us against influences, and even if we can't avoid the virus, you can be sure that with a good vitamin C load, the flu and colds will last less.
Vitamin C also helps in strengthening teeth and bones.
It improves iron absorption.
It has a significant antioxidant action, which is crucial for the neutralization of free radicals, which are among the leading causes of premature cellular aging.
It acts as a shield against the effects of air pollution.
But vitamin C is also involved in collagen's biosynthesis, a protein found in skin and connective tissue. Therefore, this substance helps to promote our skin's turgidity and beauty, exerting a great natural anti-aging action. It also helps to protect, repair, and ensure the functionality of our connective system.
Finally, a regular intake of vitamin C ensures benefits for stress management. Indeed, this nutrient plays a vital role in the synthesis of hormones that regulate the response to situations of prolonged physical-emotional tension.
Where Is Vitamin C Found
Vitamin C is mainly found in fresh fruits and vegetables. Among the foods that are the richest in it, are:
Citrus fruits, such as lemons, oranges, tangerines and grapefruits. A single orange covers two-thirds of our daily vitamin C needs.
Kiwi fruit with golden yellow flesh, even more than green kiwi fruit. They contain twice as much.
Strawberries contain an enormous amount of vitamin C: a single 150-gram serving (about ten strawberries) covers the entire daily requirement for women and 80 percent of men's daily requirement.
Tomatoes: just take into account that they deteriorate with cooking. Thus, if you want tomatoes to be loaded with vitamin C, you must eat them raw.
Spinach: it is the same for tomatoes: to get the best out of them, you have to eat them raw.
Broccoli, cabbage, cauliflower, arugula, and lettuce are all little mines of vitamin C.
Peppers: a single hectogram is worth 150 mg. of vitamin C.
Now that you know more about vitamin C and its benefits don't forget to give your body a good dose of this potent vitamin. Do you know any tips on how to add more vitamin C to your diet? Be sure to share them in the comments below.