Acrylic nails are the manicure of the moment. From Rihanna to Kylie Jenner, several celebrities and Instagrammers show off very long, square or claw-shaped nails, etc. But no matter how beautiful they are, these kinds of nails require more care than you would expect from fake nails.
What Are Acrylic Nails?
These false nails result from mixing a liquid called a monomer with a powder called a polymer. Experts should only apply them because they require a lot of care in their application.

To do this, the brush is first dipped into the liquid, passed through the powder, and the mixture is applied directly to the nail, pouring the acrylic to apply it. It is then necessary to wait a few minutes for the brush to stabilize before enameling or stamping.

When it comes to extensions, there are two options. The person who will apply them can apply false tips, usually made of special plastic, and hold them with the acrylic on the nails, or they can use a mold and make the extensions using the acrylic itself.
How Long Do They Last?
The durability of acrylic nails depends on many factors. In general, they are quite durable because they do not work as a nail polish that has a limited lifespan. Of course, they need a lot of maintenance.

Because they are less flexible than other artificial nails, such as gel nails, there is a greater risk of breakage. However, the main reason for the constant maintenance is the nail's growth, because as it grows, the difference between natural and acrylic nails will become more and more noticeable.
Advantages of Acrylic Nails

1) Sustainability
Extensions can easily be broken down due to the poor flexibility of this artificial nail material. However, if you keep them short and maintain them as they grow, they can last forever.
2) Less Harmful to the Nails
There is no connection between the top layer of the natural nail and the artificial nail with acrylic nails. As long as you care and maintain them, they are generally less harmful than other types of long-lasting manicures.
3) Safe Extensions
Even if your nails are weak and prone to breakage, you can easily apply for extensions because they are attached to acrylic instead of natural nails.
4) Can Be Repaired
If you break a nail or change its size, there is no need to remove and re-apply the acrylic nails. You need to apply some more of this material and adjust it to correct any errors or allow a different format.
5) The Imagination Is the Limit
In terms of designs and colors, the options are the same as for natural nails, that is, innumerable. However, you can give wings to your imagination and shape them in different ways that are not traditional and add accessories in the extensions, for example.
How to Take Care of Them

1) Keep the Nails Dry
Try wearing gloves when handling liquids with this manicure. If you wash your hands or you can't help getting them wet, make sure you dry them properly one by one. If moisture gets into your hands, you will have the perfect conditions for the development of fungi and infections.

2) Wash Your Hands With Antibacterial Soap
These soaps are a tool to prevent the most common infections in this type of manicure. Don't forget to dry your hands as well and even use a cotton swab in the extensions when wearing them.
3) Repair Any Damage Quickly
If you notice cracks in your manicure, try to repair them as soon as possible before the damage worsens. It will be easier to fix the problem without completely removing the nails if you do it quickly, and it is also vital to prevent microbes and germs from penetrating through that crack and infecting the nail.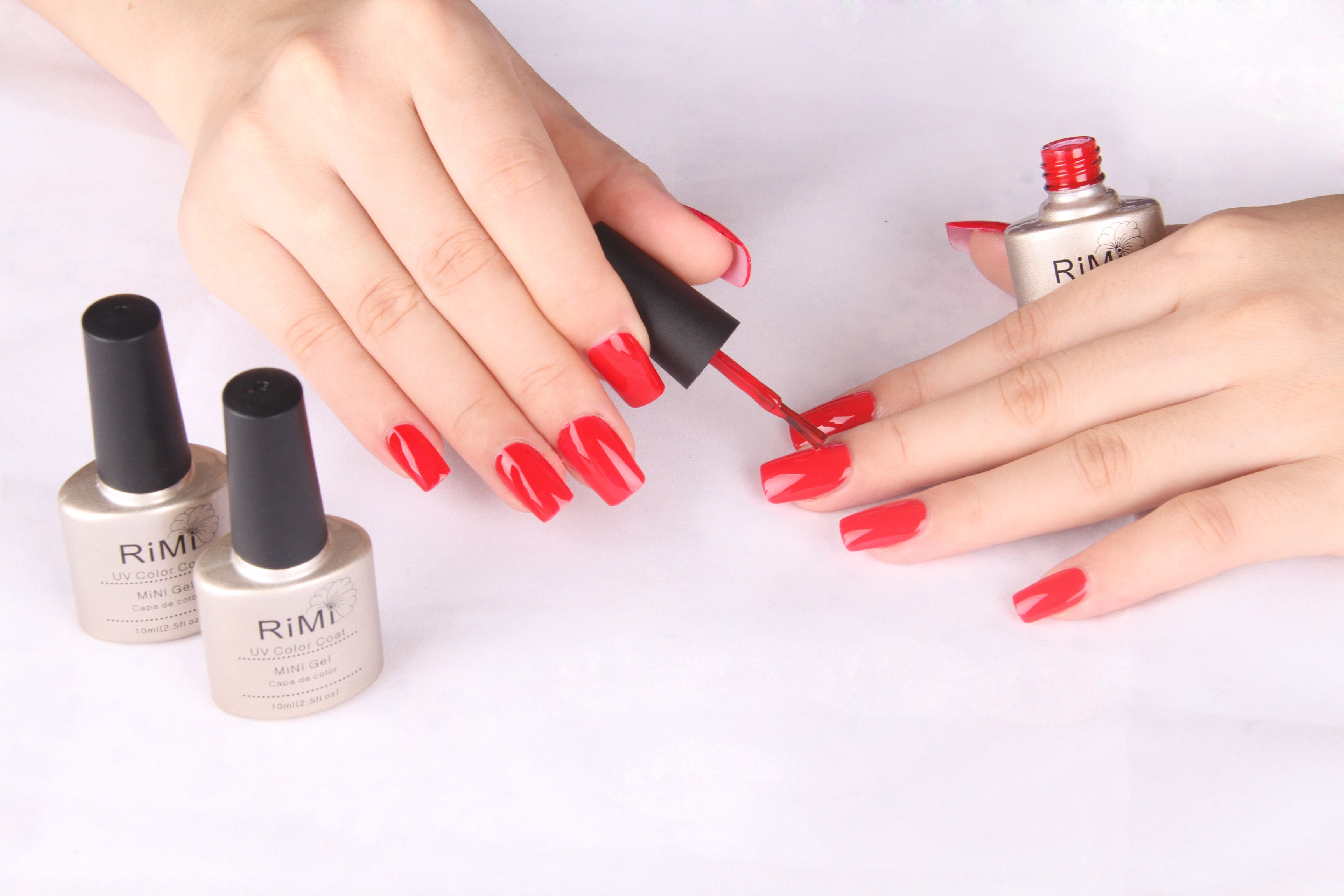 4) Use Acetone-Free Nail Polish Remover
Acetone corrodes acrylic. When you change your manicure color, choose natural or milder nail polish removers without acetone to prevent damage.
5) Moisten Cuticles and Hands Often
When the skin and cuticles around the nails are dry, it can begin to flake or open small cracks, allowing bacteria to get into the nails.
6) Apply Oils to the Nails
Moisturizing or neutral oils help acrylic nails retain their flexibility and prevent them from breaking or cracking more easily.

If you to want to have gorgeous nail extensions, visit VK Beauty Lounge Bar in Dubai. Their experienced and friendly nail technicians can help you have nail extensions with any designs and shapes you want! Contact them for more information!