If you are a fan of skirts, this is for you! Here are some tips on using different types of skirts, taking into account the style of your body.
Choosing the best outfit is not always an easy task. Among the options available, it is necessary to consider aspects such as the occasion, the rest of the clothing and the shoes. Although it may seem that many can be combined with anything and fit practically every woman who wears them, in reality, every skirt has its peculiarities. Consequently, the different styles will serve to enhance one or another figure further or look.
Tips for the Correct Use of the Different Skirt Types
The Length of the Skirt
Long skirts are advisable for taller women. In this way, the legs' length is enhanced with a beautiful skirt that gives them style. On the contrary, if a small stature girl wears a skirt that goes beyond the knees, the result will not be as desired. For them, three-quarter skirts or better yet short skirts are recommended.
Concerning three-quarter skirts, there is a detail that should be taken into account that is sometimes overlooked. Some women have slim, and others with very slim legs. However, when a skirt is worn below the knees, only the foot's thickest part is visible; this can lead to an image that is not very flattering.
The cut at the knees looks good on most girls, except, of course, in cases where you do not want to show this part of the leg for some reason, which is considered unsightly. Shorter skirts, which are not the same as miniskirts, are great for slim girls. However, they should be reserved for more informal settings.

Skirt Type
Once the skirt's length and color are chosen, another basic aspect is to select the type of skirt and the combination of garments to be added. To use the different types of skirts correctly, consider the following:

1) Straight Skirt
It allows a variety of combinations, especially in black, grey, or other neutral colors. Those classic skirts go well with almost anybody. They can end above or below the knees without losing style.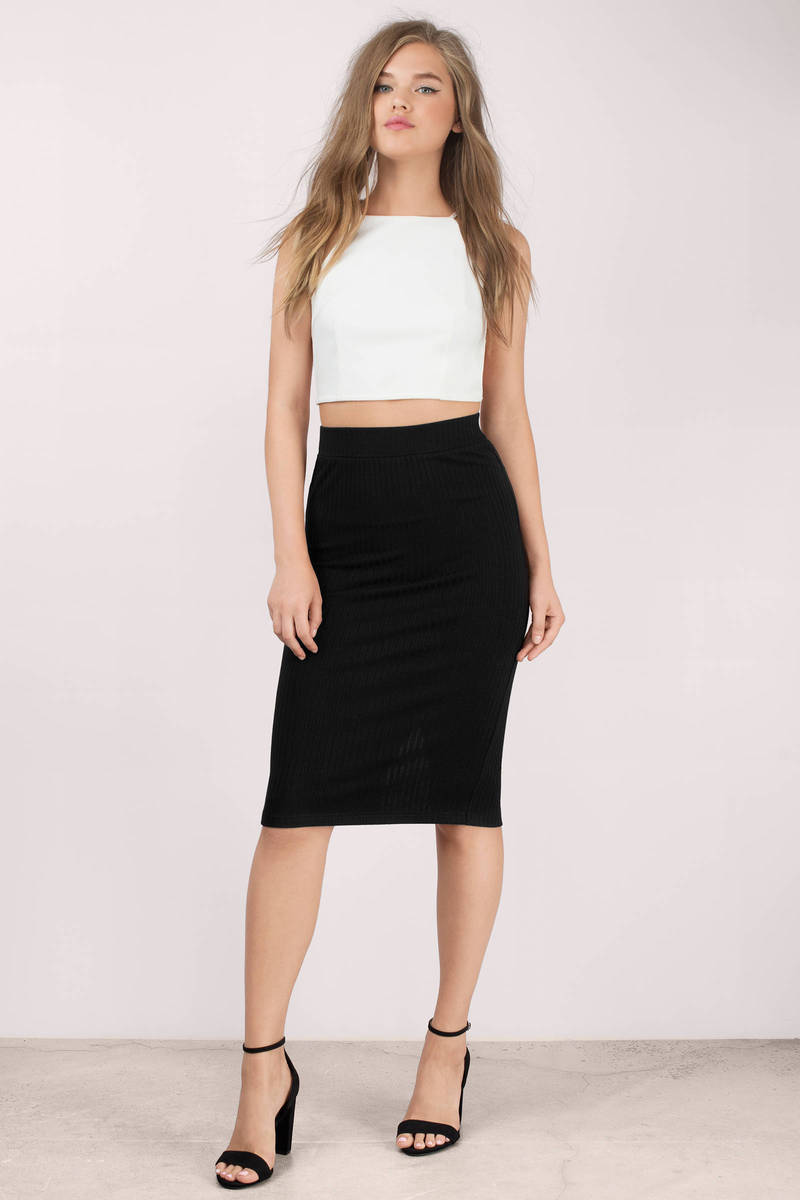 2) Circle Skirt
If the woman has a wide body, this skirt's extended finish will compensate for the visual effects. It is very comfortable, and depending on its length and design, it can be worn with casual outfits and events.

3) A-line Skirt
This type of skirt, whose volume grows from the waist down, has a very favorable secret for women with voluminous thighs. Its cut will be precisely in this area so that the emphasis will be on this part of the body. On the other hand, they also create a favorable balance for girls with large shoulders or breasts.

4) Pleated Skirt
The central feature of this skirt type, which has vertical folds in the fabric, expands the volume of the hips and legs. Therefore, it is only advisable for those who want to emphasize certain aspects. If not, it might make you look thicker than you are.

5) Tube Skirt
They look great on slim girls as they provide a very natural balance to their figure. They also allow attributes such as hips or long legs to be highlighted. They look lovely with high heels; they give them a modern, sophisticated, and very distinguished look.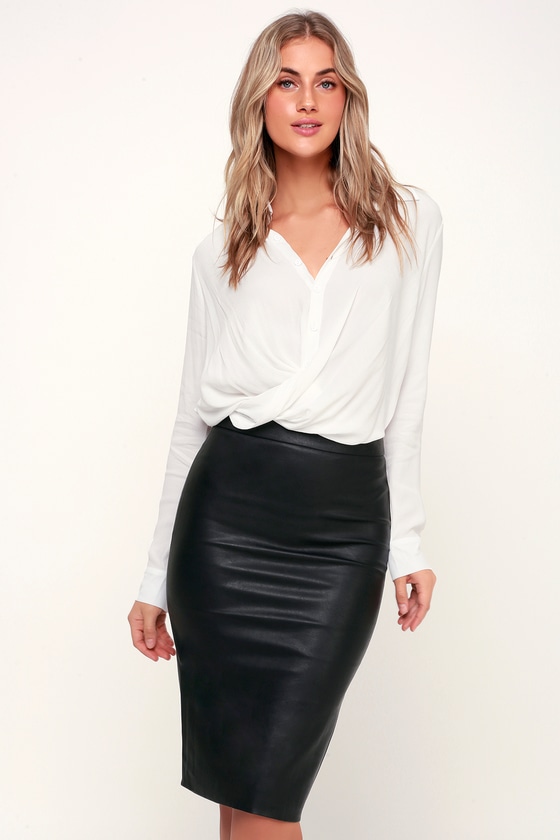 6) Mini Skirt
The difference between a miniskirt and a short skirt is that the latter extends beyond the middle of the thigh, while the former does not extend beyond the middle of the thigh. However, you must be careful as they can highlight any markings that affect the aesthetics of your legs.

Let us know if these few tips have helped you in the comments below!