You have always enjoyed the world of couture, and although you are not a trend expert, your passion for clothes is an everlasting love story. Your friend has invited you to this mega fashion event next Friday, and you are thrilled about it. Since then, you've been dreaming about this night, but you suddenly realized that you have nothing appropriate to wear. You want to look fabulous and stand out from the crowd, but finding the best evening dress can be a daunting task.
While going to a high-end fashion store that sells women's clothing can help, there are also a few tips you can keep in mind while searching. In this article, we've put together some fundamental factors that you can use to choose an outstanding design that will suit you perfectly and make you slay it like a fashion queen. Keep reading!
1. You Body Type
Okay, first thing first! Consider your body! While there are many fashionable evening dresses available on the market, you cannot just pick an eye-catching dress. It has to fit you, or else the dress may lose some of its appeal as a dress can pair better with a specific body type that includes:
Hourglass: if your body has proportionate hips and bust with a well-defined waist, wrap dresses will look amazing on you, and you can also opt for an outfit with form-fitting tops or V-necklines. However, avoid oversize dresses and designs with an empire waist.

Pear/Triangle: in the case you have bigger hips and thighs with a thinner upper torso, think about proper balance by adding volume to your upper half. A flare dresses with a strapless top will definitely flaunt your body type.

Athletic: for an athletic body, A-line dresses with lower waistlines are ideal as this dress will balance your narrower hips with your broader shoulders. Try to avoid hemlines that are too short and strapless dresses if you have a bigger bust.

Apple/ Round: if you carry some weight in your midsection and usually have an undefined waist, go for a dress that will draw attention to your upper body. Dresses with belted styles and drop-waist will work best but try to stay away from outfits with horizontal lines and fitted tops.
2. Event Type
An important thing to think about is also the event type. Remember that you are not striving to look out of place for your grand occasion, although you want to stand out from the crowd. Do your research on
the kind of party you are attending and whether it is fancy, formal, chic, or casual. This will help when deciding on the style of evening gown you will pick.
3. Length
While long evening dresses never go out of styles, short dresses with knee lengths can also make gorgeous gowns. Besides your body type, for the length, you should also consider the venue's location and what is trending for this particular season.
4. Color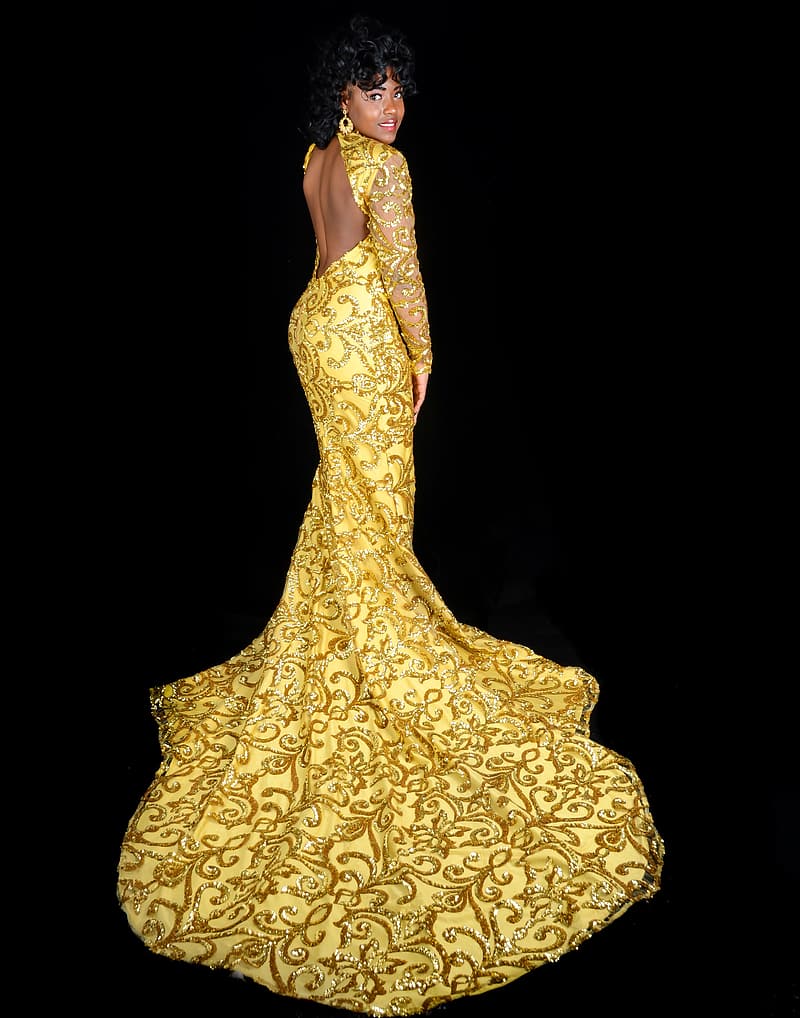 Choosing the perfect dress is also about being careful about its color, which should match your skin complexion. If you have dark skin, try to avoid neon shades but go for more yellowish golden shades. Black evening gowns usually fit all skin tones.
These are essential elements that you should consider to get the perfect evening dress. While it is of utmost importance that you pick a style that will flatter your features, to break out from the norm, you can also look for dresses with innovative designs. For example, this exquisite Zasha dress with fully embroidered top organza strips with skeleton boning jacket type will definitely leave a lasting impression. 
Once you find the dress of your dream, don't forget to leave a comment to let us know how the party went.