The best advice for putting together the right outfit is always to keep essential clothing in the closet. The idea that they are simple or basic also implies that they never go out of style can stay in your closet for years. The neutrality granted by these garments can allow accessories or pieces to accompany a more "striking" trend, creating a more fashionable look. Accessories, colors, fabrics can change over time, but your basics? Never!
If you want to invest money in clothing, always wear a few necessary items of clothing. Here are seven essential basics that are sure to be among the most used in your closet, regardless of the season.

1) White T-Shirt
A white T-shirt is essential, simple, and practical. The white color can be combined with everything. You can accompany it with countless outfits: with jeans, with a skirt, under a dress or with trousers. You can spice up this look with accessories, such as a golden necklace, and it looks beautiful!

2) Jeans
This garment is the king of basics. There shouldn't be a wardrobe without jeans, and even rarer ones with no more than one pair of jeans. Straight cut, stretch, ribbed, wide, mom, boyfriend jeans, blue, black, white, the versatility of this garment is so great that it can be used for all sorts of occasions, and the best thing is that they are incredibly comfortable and practical.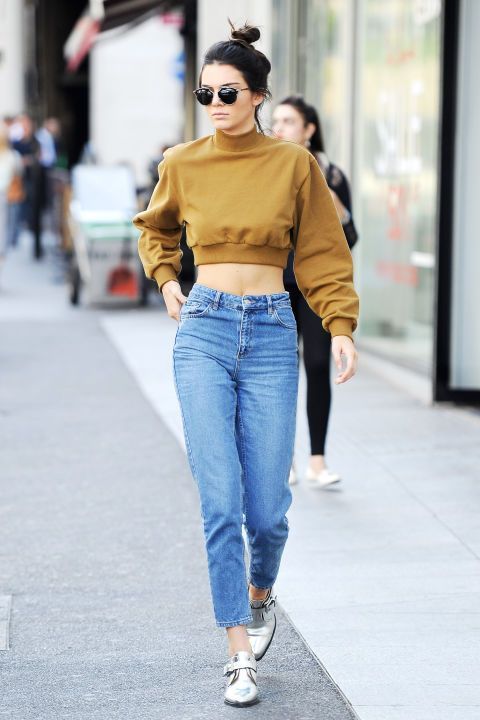 3) Denim Jacket
Whether it's a jacket or denim, the name doesn't matter because it goes with everything you wear. It is a basic that has been in the wardrobe for many years and will remain so in the future. Give your outfit a rebellious look that rejuvenates any style. It is an excellent addition to sports outfits, dresses, shorts, pants, and absolutely everything. Dare to vary this garment for all sorts of occasions. You'll undoubtedly love the result.
4) Blazer
The blazer can be worn on different occasions. For example, it is perfect for a job interview to give your appearance seriousness and can even be combined with a pair of leggings, giving you a trendy outfit. Another point that speaks for the blazer is that you can wear it tightly fitting as a baggy or oversized. The jackets provide a touch of formality and elegance at the same time and can get you out of several difficulties. Wear a blazer, and you'll be ready to go anywhere with style.

5) White Sneakers
There is no pattern to use them anymore; they can be used for sports or walking. The trend is to use them for all sorts of occasions, making them indispensable in any closet. Since white is a neutral color, you can combine it with many colors, just like celebrities do. The combination of jeans + white sneakers is a must-have for fashion, sneakers, platform, or classic.

6) Little Black Dress
The comfortable, simple, practical, and sensual look of this garment make it an essential part of any wardrobe. For more formal occasions and meetings, you will always need a dress. It can even be combined with white sneakers, so yes or yes, you must have one. It will certainly get you out of a tight spot.

7) Wallets and Accessories
When selecting accessories, colors are crucial. The idea is to choose neutral colors like black or camel. You can wear them to parties or galas. In this case, it is preferable to use smaller ones to choose something more colorful and with applications, ideal also for cocktails or weddings. In the case of the accessories, they add personality to any look. Glasses, a black belt, or a scarf will always make your outfit modern and attractive.
What are the other clothing or accessories you think everyone should have in their closet? Please share your thoughts with us in the comments below!