Eyelash extensions are extensions added to your existing lashes. It is a relatively painless procedure where (artificial) lashes are added to your already natural lashes. These false eyelashes are organic and light, making them comfortable to wear and hardly noticeable. This type of therapy improves the appearance of lashes by increasing their length and making them look thicker. These lashes are also curved, so you always have that look that suggests you've been out of a beauty salon.
Benefits of eyelash extensions
Eyelash extensions have many benefits, but most of these benefits are cosmetic. For example, the addition of these lashes gives your lashes a thicker and longer look while maintaining their natural texture. Thicker lashes also make your eyes look fuller and more open as if they had been enlarged. This draws a lot of attention to your eyes. It's also great for people with drooping eyelids, because longer lashes give them a fresher look.
Main benefits of eyelash extensions
1. Assembly
One of the most important advantages of eyelash extensions is the possibility of assembling them at any time of the day, because they give the impression that the person wearing them is already wearing mascara. Some people even prefer lash extensions as the only form of cosmetic application.
2. Save time
Not only will eyelash extensions help you look much neater when you roll out of bed, but they can also save you a lot of time. If you wear mascara and eyeliner almost every day, eyelash extensions will save you a lot of time in front of a mirror.
3. Beauty
Lash extensions add volume to the natural lash line and can lift the face and give a more youthful appearance. It's no secret that society's beauty standards applaud long, thick lashes. With extensions, you can enhance your natural beauty without the need for makeup or other beauty products.
4. No damage
Unlike many beauty procedures, the application of eyelash extensions is not an invasive process, and wearing them does not damage your natural lashes at all.
5. Lift
Many people struggle to keep their eyelashes curled throughout the day. When your lashes are curled up and away from the eye, it gives you a more alert and youthful appearance. Lash extensions help give you that lifted, natural look.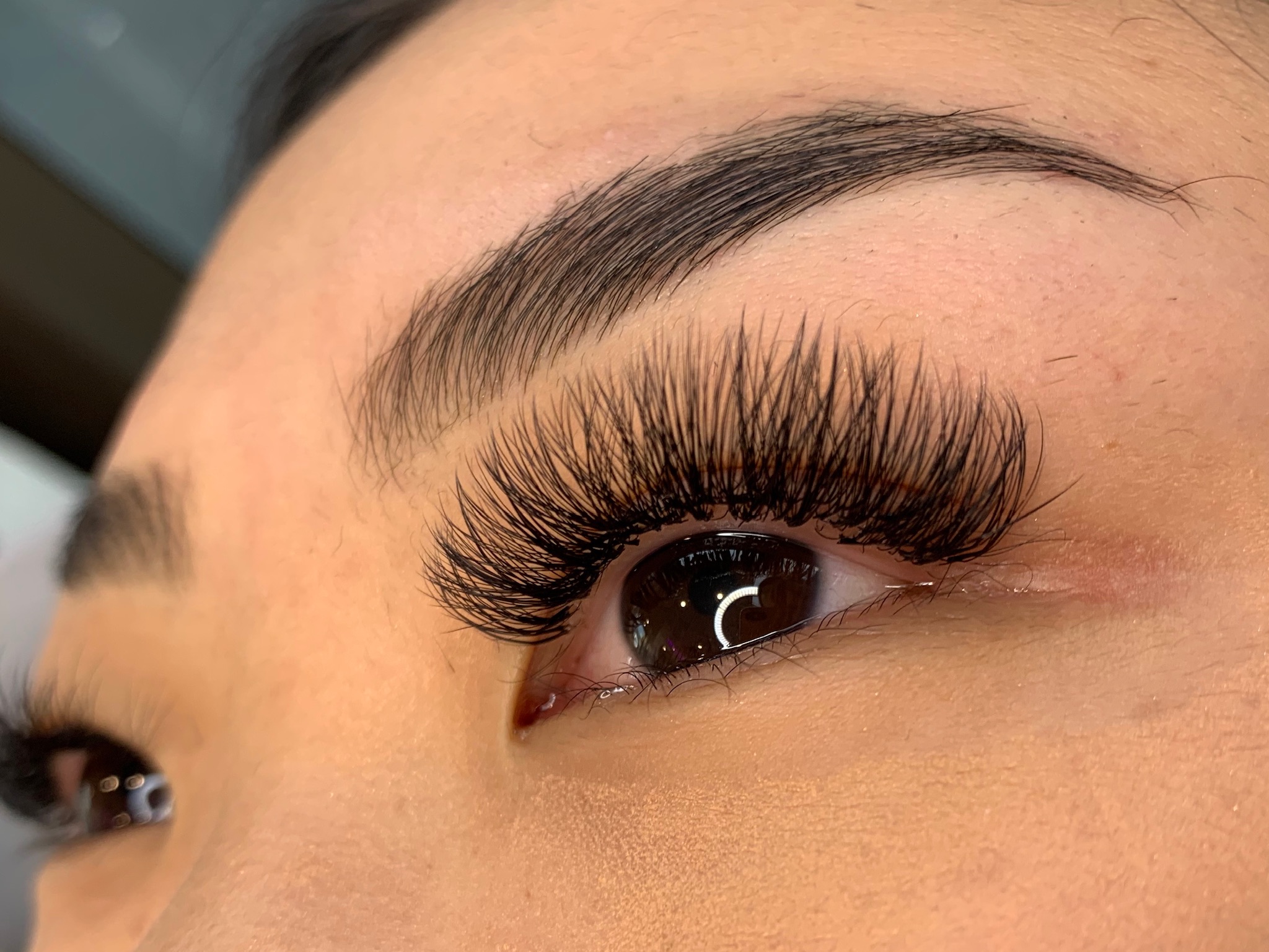 How long do lash extensions last?
Today, there are many types of artificial eyelash extensions to choose from. Each type of extension has its own strengths and weaknesses in terms of the time it takes to apply them and how long they stay fresh until it's time to remove them. It also depends on how fast your natural lashes grow and fall out. In general, lashes take 30 to 60 days to grow, and one or two of them fall out almost every day. That said, these eyelash extensions will last about four weeks, so you'll need to have them replaced every 30 days.
What to keep in mind before and after treatment
Before adding artificial eyelashes, always make sure that your lashes are clean, which means that they must not contain any makeup residue, dirt or oil that could damage the adhesive. Once the procedure is complete, it is recommended that you do not wash your face for a maximum of four hours, as contact with water will damage the adhesive. Many estheticians also recommend that you do not go to saunas, baths and swimming pools for several days after the extension procedure. Women are also advised to stay away from curlers, as they tend to split the lashes and it is not necessary to curl them, as they are already curled. If you wish to use a mascara, make sure it is water-based.
While most people are eligible for eyelash extensions, some with very short or weak lashes will be disqualified. There are also infections and health problems that can prevent people from getting eyelash extensions. If you are considering this type of procedure, be sure to consult your doctor before going to your aestheticians.
AVA LASHES and BROWS specializes in eyelash extensions that make your eyes more beautiful and eye-catching. Visit their website for more information.