Have you already chosen your wedding date? It's perfect! Now the little things about you are the most important – your wedding hairstyle. You may have thought about how you want to look on your wedding day – the perfect bride. After you've chosen your dress, the hairstyle should match your personality and your dress without being too disgusting. Your dress will determine the type of hairstyle and makeup you choose.
If you don't have a particular hairstyle in mind, check out these beautiful wedding hairstyles that will suit you!
1. Updo with a classic floral hairstyle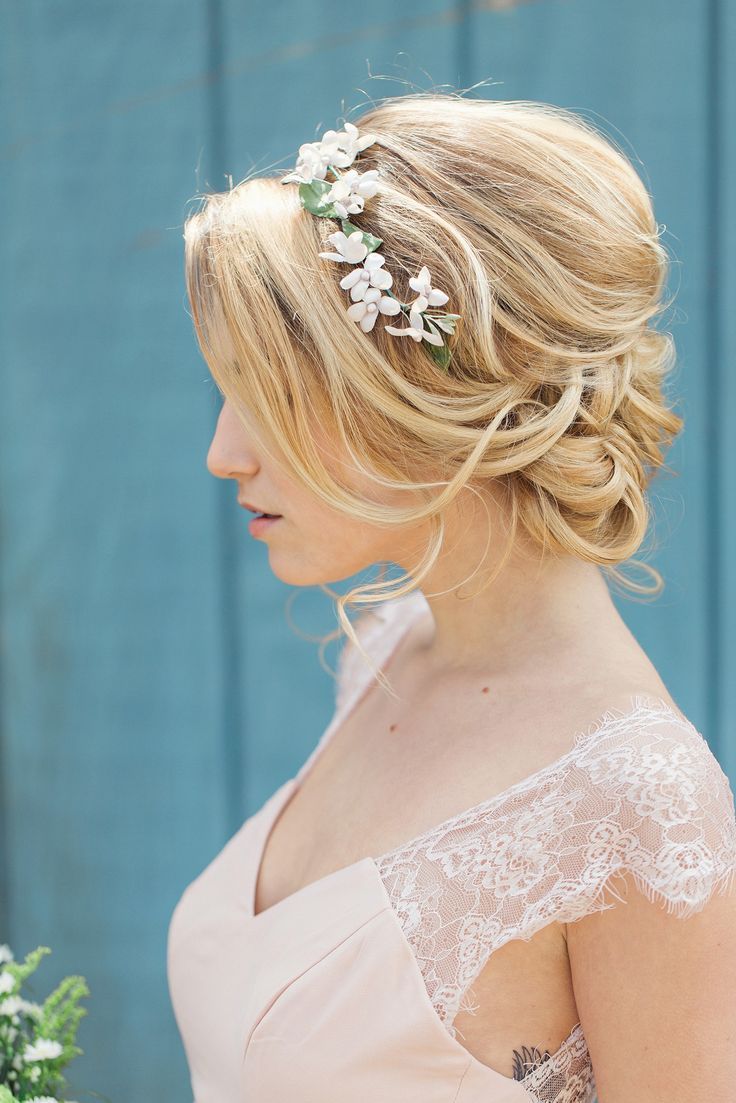 This look works if you want to combine elegance with a hint of mischief. If your wedding theme is classic or traditional, don't go for a headdress that's too striking or too bold. A bolder headdress is better suited for a more bohemian, modern or rustic look. You can add some small flowers that will make your hairstyle look more personal.
2. Elegant hairstyle with pearl detailing
Pearls will always be timeless and elegant – and will go well with all types of bridal hairstyles! A hairstyle with pearl details looks soft and romantic. Whether you are opting for an A-line cut or a mermaid cut, this hairstyle will be perfect, especially if pearl details match your dress. Remember that just a hint of detail can have the power to complete a look – less is more!
3. Soft, elegant curls with crystal details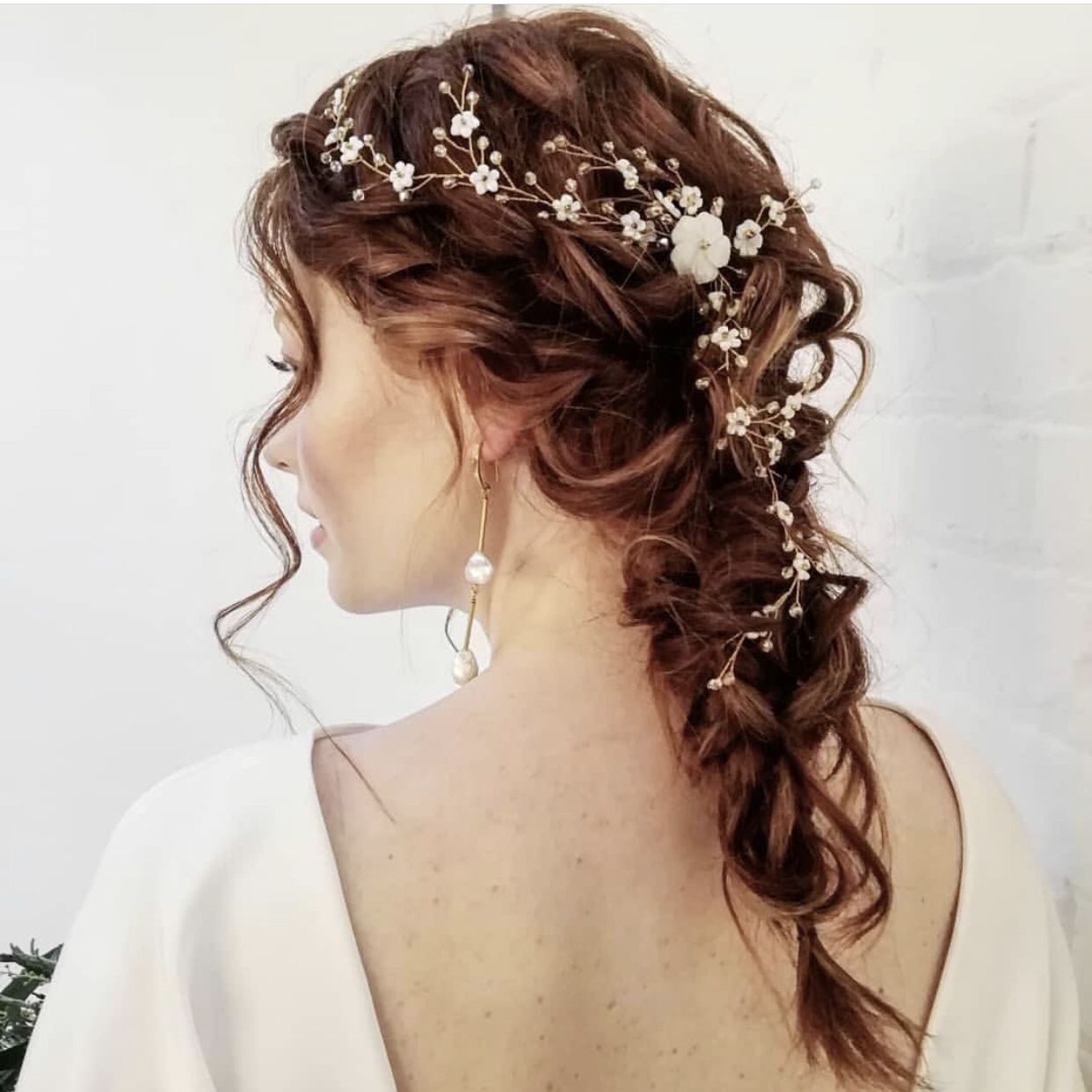 A look that reminds us a lot of Lana Del Rey! The soft and perfect curls will work well with a fitted silk dress or a dress with a tight mermaid cut. There are wedding hairstyles that are Hollywood inspired, whether it is from the old movies, or the red carpet. Well, a little touch of crystal completes the look perfectly.
4. Greek-inspired wedding hairstyle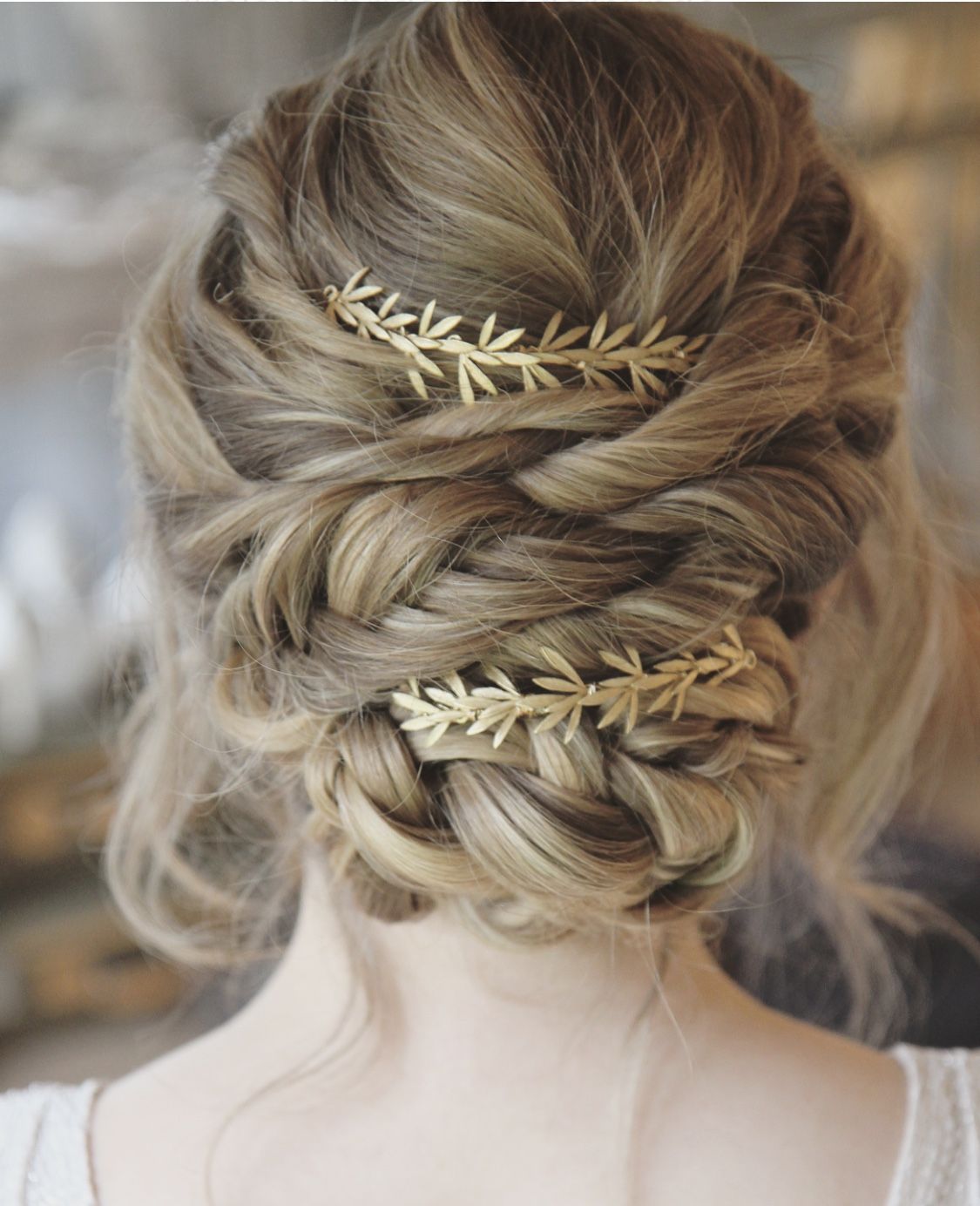 Greek-inspired wedding hairstyles are super romantic and add a lot of detail to your look without overdoing it on accessories. Combine this look with a flowing Greek-style wedding dress and you'll be instantly transformed into a Greek goddess on your wedding day. If you have long hair, this is a fun look to experiment with because of all the braids and details. Think Khaleesi from Game of Thrones.
5. Long, flowery hair with a floral headband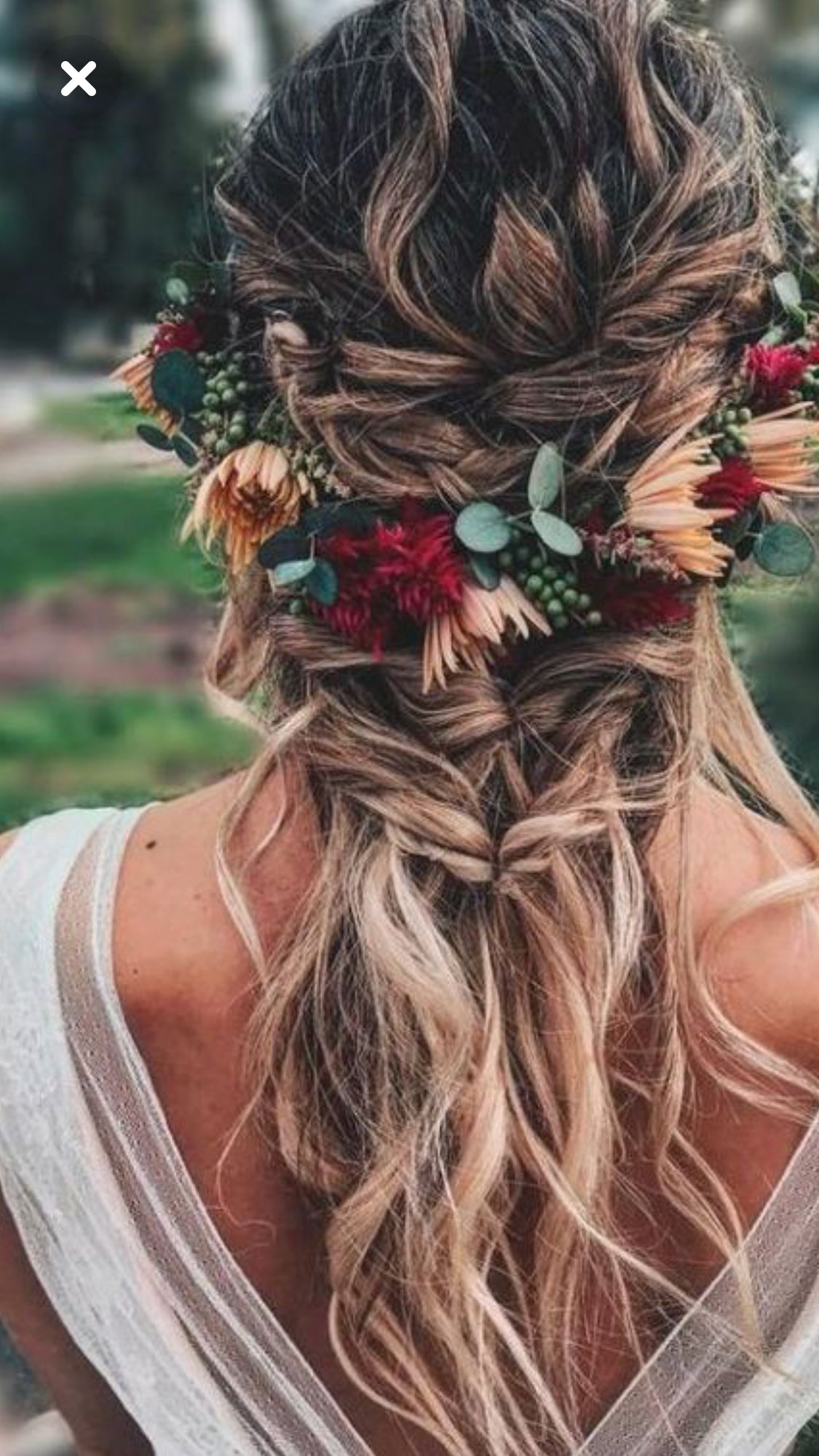 We love the idea of a floral headband – it adds a fun dimension to any bridal look. We highly recommend a floral headband if you want a bohemian or rustic look on your wedding day. Choose floral pieces that match your wedding color palette. Loose curls on the back will give you a soft, romantic and playful look. It's a great way to personalize your wedding look!
6. Greek-inspired headband
An alternative to a floral headband is a Greek-inspired headband. We love the little golden details – combine this look with a golden eye for a full-fledged Greek goddess look.
7. Bun top
A high bun wedding hairstyle is striking, elegant and sophisticated. Wedding hairstyles with a bun top will be more successful if your wedding dress is very detailed or if you want to go for something very elegant, modern and avant-garde. Add long earrings to enhance the look. Attention will be drawn to your face, so make sure your wedding makeup is clearly visible in the photos!
8. Bun
Another solution is to use a bun to create a softer, more romantic look. It's perfect for outdoor or garden weddings! Add a small hair accessory for fun – beads, crystals or flowers will do the trick.
9. Fishtail Side Braid
This look is perfect for the romantic bride. The style mixes loose fishtail braid with random twists for a casual look. Finish the look by bringing out the loose strands of hair on your face.
10. High Ponytail
If you have long hair, you're lucky to have this look. Create loose curls and tie your hair into a high ponytail. This bridal hairstyle is elegant and draws attention to your face and shoulders. But loose curls add softness and flexibility to this look.
For all your hairstyles, whether it's for a wedding or graduation, Leyla Kapieva offers perfect results at the best prices in North Miami, FL.