You've probably tasted it in Indian food. Turmeric is a spice commonly used in Asian curries to add flavor and color. It also has numerous health benefits and is effective against high cholesterol, inflammation, depression and heartburn. With its anti-inflammatory and antioxidants properties, this bright yellowish-orange ingredient can also work wonders for the skin.
6 Skin Benefits
1. Restores Natural Glow
The regular use of turmeric on your skin can improve an uneven skin tone and restore its natural glow. Thanks to its anti-inflammatory components, the spice provides a lustre to the skin making it more radiant. For instance, turmeric is part of an important ritual in Indian weddings. The root is applied on the bride and groom's skin during the Haldi pre-wedding ceremony to ensure that they both look fresh during on the most important day of their lives.
2. Reduces Acne Scars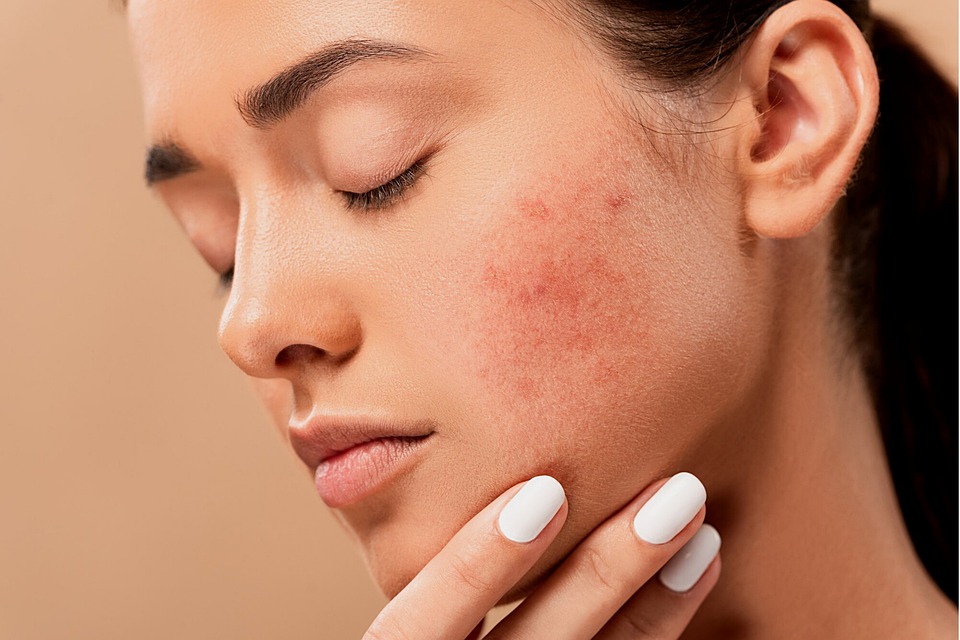 Since the golden spice can lighten the skin as it fades hyper-pigmentation due to its anti-inflammatory characteristics, it effectively reduces acne scars. Turmeric hence targets the pores and clear up the face from acne breakouts. Besides, it can also fade dark circles under your eyes and reduce puffiness as it stimulates blood circulation.
3. Heals Wounds
In many cultures, turmeric has long been considered as a wound healing agent. Research has shown that the spice has antioxidant and anti-bacterial properties that play a critical role in the wound healing process. Since the root also acts as a stimulant for growth, it can help restore the skin tissue. 
4. Relieves Psoriasis
Turmeric can often be found in topical ointments used to improve some skin diseases like psoriasis. The anti-inflammatory, antioxidant and anti-carcinogenic elements of the spice can reduce the oxidative stress linked to skin lesions. In 2015, a study published in the Iranian Journal of Pharmaceutical Research suggested that turmeric could improve people's skin condition with plaque psoriasis.
5. Soothes Sunburns
Have you recently been to the beach and forgot to apply some sunscreen? If you are looking for an effective and quick remedy that will soothe your sunburn, turmeric should be your go-to home treatment. The root's anti-inflammatory and antiseptic properties make it a great weapon against sunburn blisters that will be cured in no time.
6. Delays Aging Signs
If you've been looking for the ideal beauty product to slow the signs of aging, you'll be spoiled. Turmeric contains curcuminoid pigments which help your metabolism produce antioxidants. These naturally protect the skin tissues from free radical damage, reducing the appearance of wrinkles and fine lines.
Make Your Turmeric Face Mask
While homemade beauty masks are usually very practical and easy to make, adding turmeric powder as an ingredient will bring your mask recipe to another level. If you can find various formulas online, follow the simple recipe below to clear your skin and minimize your pores' appearance. Your face will appear smoother and plumper.
Melt a teaspoon of raw honey by heating it in the microwave for 10-15 seconds.

In a bowl, combine the honey with a teaspoon of turmeric powder and a teaspoon of yogurt/milk.

Make sure that your face is washed and clean before using the mixture. Gently apply the mask on your face with a spoon or your fingers. Make sure to wear gloves to avoid yellow stains.

Leave it to dry for 20-30 minutes.

Once harden, rinse off the mask with warm water. You can also gently rub it in small circles to exfoliate your skin as well.
Have you added turmeric in your skin beauty routine and seen some remarkable improvement? Leave your feedback in a comment below.