You do not have to be a female to care about what your skin looks like. You can boost your self confidence and look your best if you follow an easy as well as effective skin care regimen. For men, the best routine to follow should something that is very simple. Mentioned below are top men's skin care tips that will help you to look your best.
The first step is to cleanse your skin effectively. Men have much larger pores than women do and their skin is much oilier than women's as well. This makes men's skin more vulnerable getting dirty and therefore men should cleanse every morning and evening without fail. Your pores will be more clear and clean once you have perfected the cleansing of your face everyday.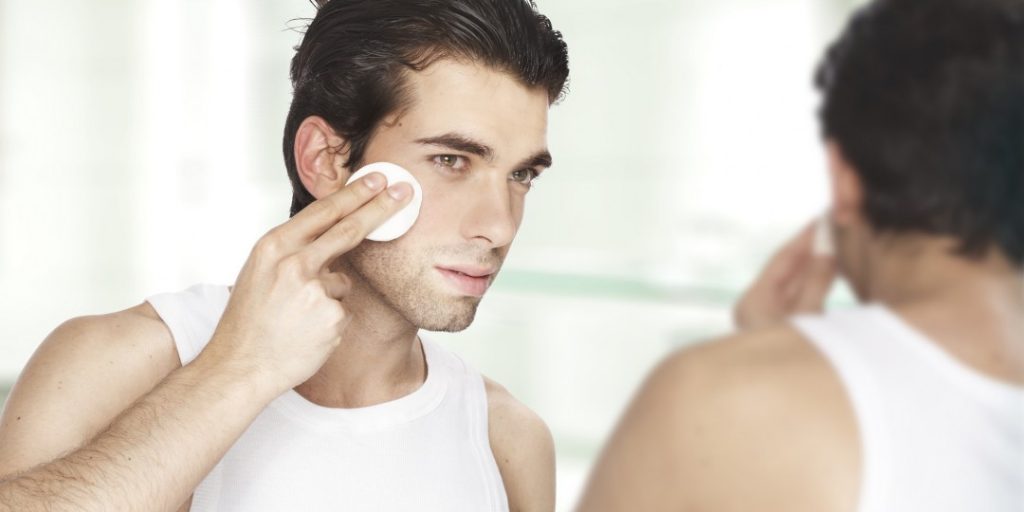 When you are using cleansing products be sure to use products that are effective, but gentle on your skin. Cleansing products can be purchased in a variety of formulations such as: creams, foaming gels, ready-to-go cleansing pads and milky cleansers. Men are more attracted to cleansers that foam and do not leave a residue when cleansed. If you are thinking of or are currently using a deodorant soap bar then you are advised to stop them immediately. They should be avoided as they can irritate and strip your skin.
The next top men's skin care tip is to tone. Toners and astringents are created with salicylic and lactic acids. This in turn will help to eliminate ingrown hairs as well as rid the appearance of those large pores. If you do not seem to have the time for another product, then you can enlist the help of a cleanser that is formulated with a toner. You are also advised to steer clear of toning if you have sensitive or dry skin.
The next step is to exfoliate your skin. The use of a scrub will help to smooth the exterior of the skin as well as to eliminate dead skin cells. If you are someone who shaves everyday then it is not a requirement that you exfoliate your whole face. Exfoliate the part of your face that has not been shaved like your nose, cheeks and forehead. When you are planning to get a scrub, make sure that you look for one that does not include seeds or nuts as they can break your skin. Enlist the help of a scrub once of twice a week and use it after you have cleansed thoroughly.
Another top men's skin care tip is to moisturize. If you have really oily skin then you do not need a moisturizer. If you skin is a combination of skin types or if you have dry skin then may want to use an oil free and non-greasy moisturizer. If you purchase a moisturizer that has SPF 15 in it then you can save money as well. Using a moisturizer will help to calm, tone and tighten the skin after you have shaved.
You can use an eye gel if you have lines, wrinkles and puffiness under your eyes. There are eye products that have been created just for men so there should be no confusion. Treat your lips with an anti-chap stick that has SPF 15 in it or even a simple lip balm will do the trick.
Try these top men's skincare tips if you are looking to get the perfect skin that you have wanted. Being male does not mean that you ignore your skin. Regardless of your gender you have to make it a ritual to treat your skin and keep it as healthy as possible.
Bonita Skin Care and Massage is dedicated to helping everyone feel comfortable in their own skin! Providing a wide variety of skin and beauty solutions as well as relaxing massages, we are one of the leading wellness centers in Melbourne.