Every now and then we like to change the way our hair looks. We generally do this by getting haircuts or changing the hair color. These approaches to changing our looks can either subtly enhance what we already have, or they can completely make us look like a different person.
Before you decide to go into the salon for haircuts or hair color you have to decide what you want the color change to do for you. Coloring your hair is very popular these days, no longer is it just to cover grey, people use it as a statement of their own individuality. And it's no longer just natural browns and black's people are going for they are experimenting with all sorts of colors, pink blues and purples.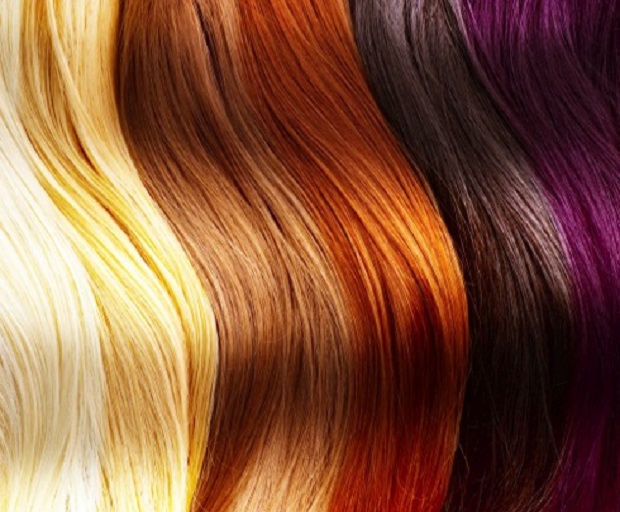 There are many ways in which you can color your hair, some permanent and some temporary. One of the most common ways especially for young people is peroxide which bleaches or removes all the color from your hair. There are also permanent hair coloring products that dye your hair another color (not blond). These work by using an oxidizing agent (hydrogen peroxide) and an alkalizing ingredient (ammonia) to lift the cuticle of the hair shaft and allow the color to penetrate beneath the surface. This is why hair can often feel dry after using a permanent dye.
Temporary hair coloring solutions last around 6 weeks depending on how many times you wash your hair. They are a lot gentler on your hair as they do not lift the hair cuticle and penetrate the shaft; instead, they sit on the top layer of the hair.
There are a number of different hair coloring products available on the market, so shop around. It is also pertinent to conduct a small patch test on your skin to make sure you are not allergic to any of the chemicals in the dye. How do you choose the best color for you?
Before coloring your hair, keep two things in mind. Ensure any color you use is appropriate for your skin tone. Going too dark or light for your skin tone can make you appear dull or washed out. Skin tones are categorized as warm, cool, and neutral. Warm looks best in warm colors, cool looks best in cool colors and neutral can work almost any color.
Second, be careful with how far you vary from your natural color. If you have dark brown hair and want to go blonde, choose a warmer blonde for best results. Going extreme can cause damage to your hair and may take several colorings for the hair to reach the desired shade. Going from dark to light also takes longer to process and requires much more maintenance. Well do not worry we have some hair color tips for you.
Start by identifying your hair type. Imagine what your image might be for your hair after coloring. The answers to these questions will help you decide a correct color suited to you. Before visiting the salon, think over these points you will be able to get the kind of image you want.
Do you want to have one single color throughout or maybe you might like your hair to have many tones? A single-color process is known as a monochromatic color. On the other hand, a multicolor treatment includes highlights, lowlights, or a mix of both.
Highlights improve on and brighten your basic base color. They are usually used more along the top of your head and around your face. They make the face look brighter. Lowlights usually have darker color than your base color. They add depth and volume to the hair. These are applied to the lower layers of hair. Multi tones look more natural than single toned hair.
Hair Color for Brown Eyes
The key to choosing the right hair color for here is to always avoid boring, dull browns. Brown eyes work great with pretty much any shade of brown and even many blonde shades, especially warmer tones. Look for dimensional color to prevent making both the hair and eyes appear lackluster. Darker brown eyes work perfect with darker shades of brown. Adding dirty blonde highlights truly makes brown eyes stand out.
If you want to go even darker, brown eyes look great with black hair. If you have a cool skin tone, black may not work well for you. Try to avoid pure blacks with no shine. Black hair only works for brown eyes when it is shiny.
Hair Color for Blue Eyes
Traditionally, blue-eyed girls are associated with having blonde hair. This does not mean that is the only color that looks great on them. Blue eyes paired with cool, fair skin look best with warmer shades of blonde, chestnuts, and coppery reds. They also rock cooler shades as well. Adding golden or reddish highlights compliments eyes and skin tone.
The best hair color for blue eyes paired with warm skin tones are beige or ash colors. Darker blondes and browns such as chestnut, blue black and coffee also work well. Blue eyes can even work reds. Add even more color with purple, red or blonde highlights.
If you are looking at changing your hair color often opt for color rinses or hair colors which are semi-permanent. These do not stay in your hair long. You can apply them at home. They are much simpler to use than the old hair coloring kits. You can see what you look like in different shades and then select the best one for yourself.
A professional hair stylist can advise you on new styles to go along with your new hair color. Blueberry's Salon offers quality beauty services in Homestead and Pinecrest.