Are you tired of seeing your glasses slipping down your nose and wish you didn't have to take them off for certain activities? If these frustrations sound familiar, you may need to consider switching to contact lenses. If you're worried about whether or not they're right for you, don't let that hold you back. Although you may need vision correction, you should never sacrifice your style! We all need to express and appreciate our ravishing uniqueness… Intrigued? Well, keep reading! Here are some of the pretty little secrets behind the shimmering contact lenses!
A Perfect Visual Experience
While contact lenses are generally available within the same prescription strength as eyeglasses, they allow wearers to benefit from a full, focused field of vision wherever they look. Because they move with the eyes, contact lenses help you follow the action with clear, direct and peripheral vision. Switching to contact lenses is another way of burying the glare and distortion you get with glasses. Plus, contact lenses don't give off steam or water stains!
Simply Stylish
Once you have chosen your pair of glasses, you are obliged to keep them until your next check-up! (Argh!) This may complicate your styling choices in the future, especially if your frames don't match your outfit, colour and makeup preferences. Or even worse, as styles change, your specs could become completely horse-and-buggy.
Want to know what's the ultimate benefit for a fashionista to wear contact lenses? Contacts are invisible, which means they fit any outfit! (which means you can keep both your vision and style on fleek). We all spend thousands of bucks on clothes, shoes, jewellery and accessories, so why not do the same for our goo-goo eyes? After all, they are among the first things people notice about you. Make your eyes reflect who you are!
Skyrocket Your Self-Confidence
Much of our perceptions are defined by what we see in movies or magazines. Children who wear glasses are generally portrayed as "nerd" and "uncool", and the same is true in real life. But there's nothing corny about wearing glasses! While some people like the way they look with glasses, others think that contact lenses can not only improve their eyesight but also completely change the way they see themselves.
Oh-So-Fashion
Glasses are, unfortunately not the best way to improve eye makeup! They darken your face, block your eyes and can even stain your mascara if you have long beautiful lashes. Thanks to contact lenses, you can make your eyes and lashes stand out! Yes, you can bring out your beautiful lash extensions and sparkling eye makeup (especially that subtle smoky winged liner that took hours to make) and show off your artistic and makeup-making talents!
The Power Look
Appearances are particularly important at the office. Unfortunately, we have a negative stereotype of someone who wears glasses. However, contacts can help you shape the search for power to succeed in the boardroom. In the business world, you have a chance to make a good impression. So, make sure you take full advantage of all the available opportunities!
Whoop it Up With Coloured Contact Lenses
Do you feel like changing your style from time to time? Do you like to experiment with colour? Make things more exhilarating and explore different combinations of eye makeup and coloured lenses (to help you "become" the new you!). You'll be a real chameleon!
Switching to coloured contact lenses can be a subtle or bold way to change the way you look. It all depends on your choice of colour. It's a little like changing your hair colour. You can enjoy people's amazement with this bold change, or their dismay as they try to figure out your subtle new fit.
Accessories Anyone?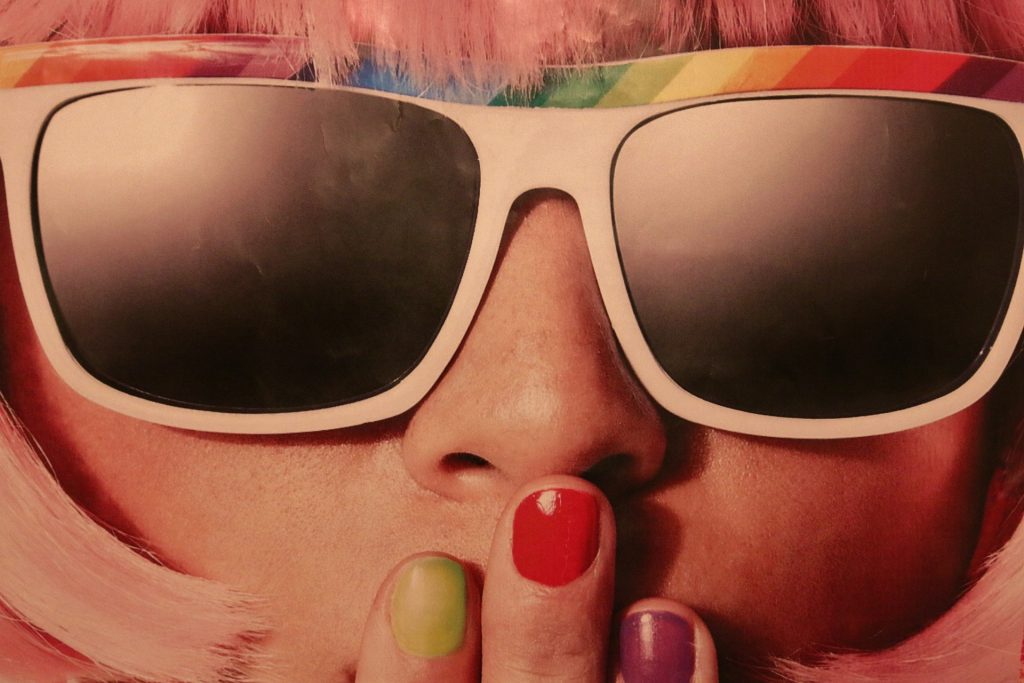 The perfect pair of sunglasses is a fashionista's wardrobe must-have. Sunglasses have a magical property that instantly makes your outfit ten times better. Of course, wearing the right sunglasses will also protect your pretty eyes from noxious UV rays.
Unfortunately, you can't wear sunglasses while wearing your prescription glasses. You will need to get transition sunglasses, which can be quite expensive. If your vision prescription changes, you will also need to update them. Wearing contact lenses eliminates all of these concerns. If your prescription changes, you don't need to change your contact lenses. You'll be able to wear the shades of your choice bought from any pretty shop!
Rock The World!
Having an active lifestyle plays a key role in maintaining your health and appearance. Wearing lenses makes it easy to get from one day to the next, from work to the gym or a sporting event. Contact lenses are also an ideal way to see well while you train or play your favourite sport. No frame interferes with your peripheral vision, and you don't have to worry about glasses sliding down your nose (or worse, completely coming off your face), making it difficult to see.
Perfect Formal Look
Your glasses can sometimes interfere with your outfit, especially when it comes to formal wear. An elegant dress or suit is an eye-catcher and makes everyone want to take a closer look at the person wearing it. A pair of contact lenses has no chance of spoiling the aura your outfit is trying to project.
Make The Most of Your Blazing Summer Beach Day
Wearing glasses at the beach can give you a weird tan at the end of the day! Spectacles are never ideal for such an environment. Your day at the beach should be a leisurely one. No one likes spending their time constantly trying to protect their eye-wear. If you're an avid beachgoer, contact lenses are definitely a must for you!
However, we don't recommend swimming with your contact lenses, as this can lead to serious eye infections. Always wear waterproof goggles if you'll swim with your contact lenses. You can opt for daily lenses so that you can get rid of them immediately after swimming. Your outings at the beach are also great fun activities, such as beach volleyball.
Let Those Eyes Shine!
Don't get me wrong; we think glasses do their job. However, wearing contact lenses can be very liberating for your style.
Contact lenses can give you the versatility and creative outlet you need. After all, both your eyes and your personality deserve to shine! Check out the range of contacts and brands available at Valley Vision. Choose your best look and be sure of your unique style.