Let's be honest! Everyone dreams of having a drop-dead gorgeous smile like Julia Roberts or Zac Efron. Not so long ago, cosmetic dentistry was deemed to be something exclusively done by well off people and celebrities to keep their sizzling red carpet looks… Today it's becoming far more 'de rigueur' for everyday folks to simply pop by their local dentist for a spot of cosmetic dental treatment.
From your Facebook and Instagram feed to magazines' shots and posters, the importance of having perfect gleaming straight teeth is all around you. If you're considering getting a new set of pearly white veneers, you probably are already aware of its perks. But there are a couple of overriding things you must understand before making this dental choice! Let's check them out!
But First, Let's Thanks Technology!
Nowadays, people are much more aware of the need to maintain their youthful looks. Dentistry, especially cosmetics, has improved considerably over the last 10-15 years. Thanks to technology, a patient can have a series of teeth removed and replaced with natural-looking dentures on the very same day. Whether it's veneers, crowns, bridges, inlays or fillings, advances in materials and components make replacements look much more natural than ever before.
Instant Smile Transformations – The Must-Knows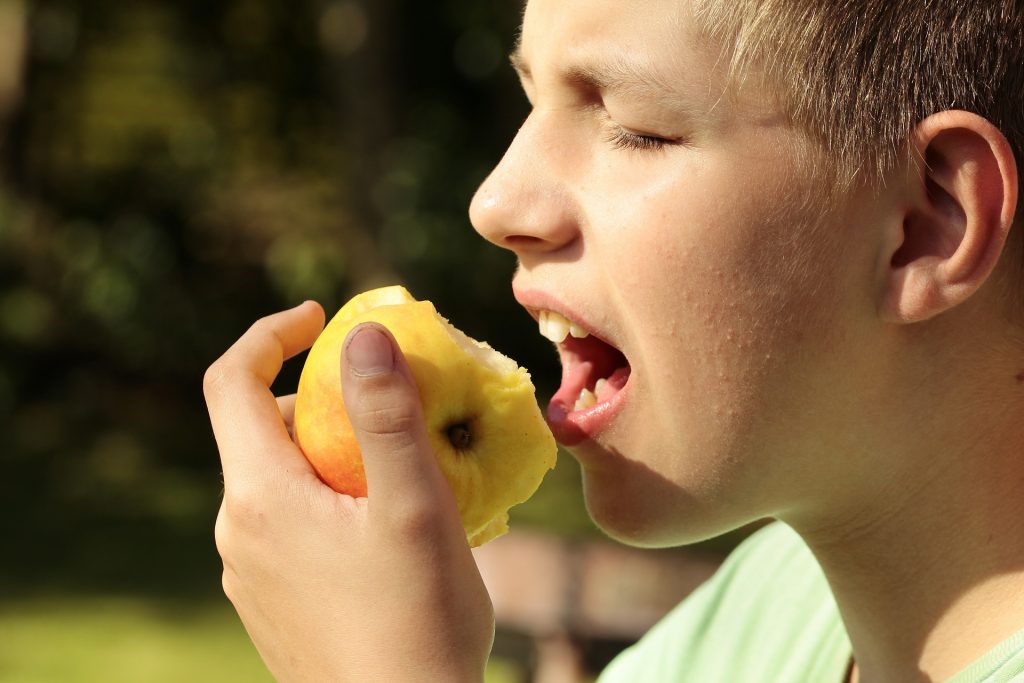 Tailored to each tooth and attached to the front surface of your teeth, porcelain veneers are small, thin shells made of medical-grade ceramic that give you natural-looking results.
Veneers tend to be more brittle compared to cosmetic dental bonding because they are usually made of delicate porcelain. Therefore, you should be very careful when consuming solid foods, such as apples, raw carrots and bone-in meat. Biting on a hard substance can result in flaking or cracking of the porcelain. That's why dental experts strongly recommend chewing firmer foods with your back teeth to avoid chipping or damaging the veneers on your front teeth. But what makes these fine tooth-colored porcelain pieces so voguish?
Unbelievably Long-Lasting!
Although veneers can be a little bit pricey, they are incredibly durable. Unlike cosmetic dental bonding, which can stain over time, veneers are stain-resistant and keep your smile white and sparkling for a very long time. With proper upkeep and cleaning, they can remain beautiful for up to 20 years. Here are some easy-peasy tips to can keep your veneers looking great even a decade after being placed:
Brush and floss your teeth daily – use the Melody of "Jingle Bells" to sing along!
Give up smoking – this can be a catch-22 (particularly in times of stress), but may greatly help in keeping your natural sheen for a really long time!
Limit your teeth-staining drinks like coffee, tea, soda and red wine (Sorry tea and coffee lovers!). If you're really craving these beverages, drinking through a straw can be a real-life saver as it minimizes tooth contact and gives you healthier and happier teeth (or simply drink water!)
Repeat after me: Teeth are not bottle openers, tweezers or scissors, they are for smiling and chewing! So, avoid teeth-grinding, gnawing on hard objects or opening containers with your poor little teeth!
A Pearly Smile, Just for You
One of the very first things people notice about you is your smile! However, when it comes to group photos, first dates and interviews, a lot of people are unable to smile. This is due to a habit of self-awareness based on how they feel about themselves. But thanks to porcelain veneers, you can bury these worries! The whiter, the better – these tiny pieces of porcelain can actually restore your smile in case of slight chipping, tooth cracks and unwanted discoloration. In addition to enhancing your appearance, veneers give you an instant boost to your self-confidence!
Brace Yourself for Stronger Teeth
In addition to brightening and beautifying your teeth, cosmetic dentistry veneers can also help reduce dentin hypersensitivity. According to dental experts, porcelain can greatly help make your teeth less sensitive and stronger than ever as they line up the front of your teeth to form a barrier against food and beverages. However, if your tooth is fragile, your dentist may recommend a dental crown to restore its natural strength and look. In any case, your dentist will be able to find the best solution for your smile.
A Full-Face Makeover!
What if you could get a facelift without going under the knife? (Cool, right?) One of the greatest perks of veneers and orthodontic treatments is that they can reshape your entire face. Depending on your needs and desires, your veneer dentist can perform a serious makeover to fill in the space between your teeth, widen your smile, accentuate your cheekbones (like J.Lo), make your face more symmetrical and achieve that oh-so-desired smile!
Practically No Tooth Grinding
Thanks to advances in dentistry, your dentist can actually place your veneers with little or no dental damage! Porcelain veneers don't always require substantial removal of enamel. About only 1/2 millimeter of the enamel on the tooth surface is drilled away (which approximately the same amount to the thickness of veneer added). Generally, a thorough examination of your teeth is carried out, followed by x-rays to ensure the teeth underneath are not decayed and are suitable for porcelain.
Cosmetic dentistry is just a broad term that describes a full spectrum of dental treatments that can improve your smile. Knowing all the available options can help you decide which one will suit you best and give you a smile you've always dreamed of. In some cases, you might as well need a combination of cosmetic or restorative dentistry procedures to obtain your desired results. To find out, drop by LOVE YOUR SMILE Family Dentistry (no reservation needed!). They offer free evaluations to determine the ideal treatment for you!