Every girl dream of a being the princess and the center of attention on their wedding day. From choosing their dress to planning their weddings, girls do everything that makes it a day worth to be remembered forever. Well, different brides pay attention to different parts of their outfit and their weddings. Some give more importance to their dress, some to their decorations, some to the ambience, some to the food (I'll be that bride!), and some to their hairdo! You might ask yourself, why the hairdo, well the hairdo is an integral part of the entire get up.
If you are planning your wedding soon and you don't know which hairdo to choose, then I'll help you in that (it will be like my contribution to your wedding). There are different types of bridal hairdo that exist and not all of them were tried by brides. You can also be inspired from brides of different cultures as it brings a sense of 'internationalizing' your wedding. So, what are the types of hairdo that exist? Well, let's dive in and surprise you with more than 70 types of hairdos.
Picking an actual hairstyle for your wedding day can be tricky. It needs to suit your hair length, thickness, and layers but lucky for you we've gathered all the best wedding hairstyles for a range of hair length and types for you to fall in love with. From up style hair or loose wavy locks, there's something for every type of bride. If you like the classic look then you'll enjoy the chignon or ballerina bun. If you're more of a boho bride, then check out some braids or loose waves!
Following are suggestions for different types of hairstyles that may help in the final selection:
* Short hair –
Has it always been a desire to have long hair or hair that could be braided or fashioned into long, attractive curls? If this is the case an experienced stylist can work with the bride and attach hair extensions. These extensions are sewn on portions of the hair and, when finished, cannot be identified as anything other than original hair. One should realize that this is a rather expensive procedure and it would be wise to call around and get prices. It is important to check with clients of a stylist, considered, to be sure they know what they are doing. These extensions will last for an indefinite length of time and can be styled the same as regular long hair. For those loving their cute, sassy bob, a natural look is always a winner.
* Long hair –
Long hair is ideal to work with whether the bride desires special effects. For formal affairs, a swept-up hairdo is very appropriate and for those with a more casual theme, long soft curls are always lovely.
* Color –
It is not wise for the bride to change the color of her hair shortly before her wedding. This could wind up with a shock to several people, including the groom. If the bride has colored hair, she will probably want to have the roots touched up, if needed, prior to having her hairstyle completed, but no less than 3 days before the wedding.
* Style –
A high style, with curls high on the top of the head and cascading down the back is beautiful. Some brides prefer the hair pulled to the side in the back with a long curl falling over the shoulder. Others want the hair braided with a coronet type effect on the top of the head with wisps of curled hair falling on each side of the face. There are many styles to choose from and a good stylist can provide an option of the various types of styles which the bride can peruse over a period of several weeks prior to the wedding. It is important that a style be chosen that will complement the face and not change one's appearance except in a flattering way. Many times, a decoration, such as a flower, jewel, or some other item is worked into the hair.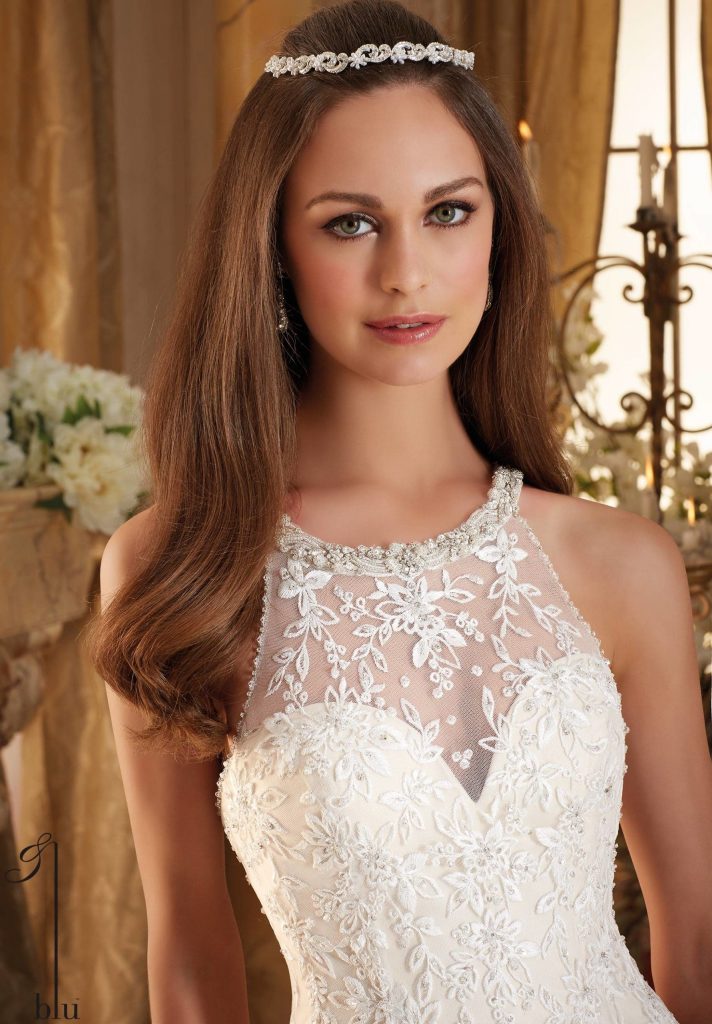 The types of hairdos:
1. Chignon
Probably the most popular wedding hair style to date, the chignon or also known as a low bun comes in many variations and is a classic style for any bride. You can incorporate braids, flowers or tiaras to this look for whatever your heart desires!
2. Ballerina bun
Another classic look is the ballerina bun. This is one that sits higher up on your head, so you do need to have hair with a little bit of length to it, otherwise, you'll get fly-away.
3. Half up/half down
This style works for a range of hair types and lengths. It's classic and elegant but also fits for both day and night! This would especially work well for someone with thick hair in order to lighten the load.
4. Loose waves
Loose waves work on any hair length and look simple but amazing. Pair them with a flower crown and you've got the ultimate boho wedding look that's simply to die for.
5. Braids
One of the more modern trends that has become increasingly popular is braids. Whether it's a single braid or braiding you work into your hairstyle they work for both classic and boho weddings and all hair lengths too! Check out our wedding jewelry page to incorporate some bling into your hairstyle!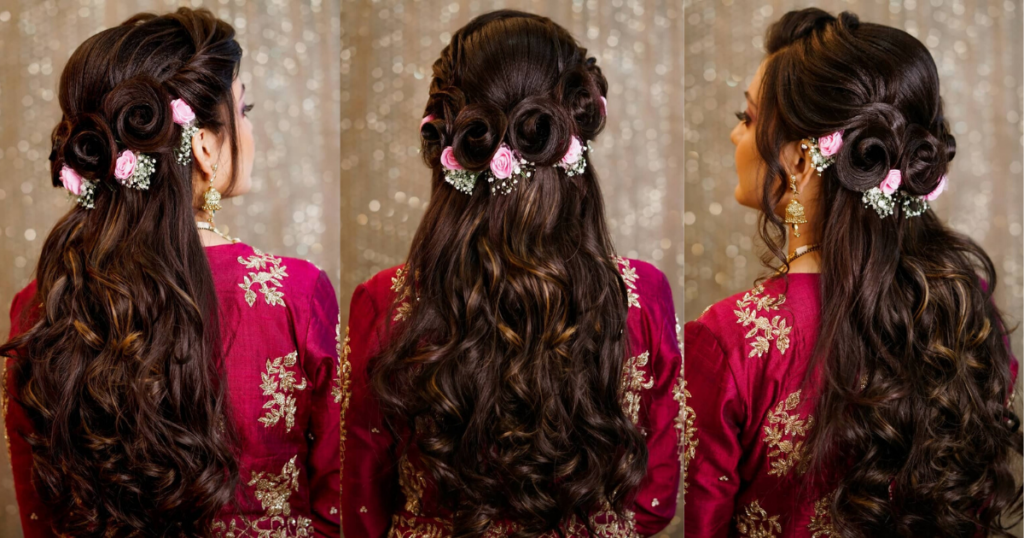 6. Ponytail
Whether it's a high ponytail or a low ponytail, these have been around for a long time for a reason. These do tend to work better for those with long hair, but you can opt for ponytail extensions in order to bring the look together. You can also go for a sleeker look rather than the messy ponytail. The choice is yours!
7. Side sweep
This style would work for a range of hair lengths, but best for those with medium to long hair. This style sweeps your hair around to one side of your body. It is a hairdo that you'd probably want to work with your dress's style and neckline. It's a more modern look but stunning, nonetheless.
If you are looking for the best hairstylist in Homestead and Pinecrest, then head to Blueberry's Salon. They have beauty salon at two different location to help you with more professionalism and dedication.