Rare are those girls who are lucky of being bestowed with perfect eyebrows that enhance the beauty of their faces. Well, I am one of those unique girls who go to the beauty parlour once every three months. I know it's bad to rub that in your face, sorry! There are some many other girls who have not had the opportunity of having beautiful eyebrows and they get the help of threading or other beauty treatments. For us, women, eyebrows are an important part of our identity, from plucking, waxing, threading and filling them in, we spend so much time and money on it. We are supposed to do something more permanent, and that's why I am going to talk microblading and what you need to know before getting this treatment. Well, there is one treatment that will surely help them; it is Microblading.
A similar process to tattooing – Microblading is like getting a tattoo; in this process, small needles are used to deposit pigments on your skin to create hair-like strokes that look like eyebrow hair. It is a semi-permanent procedure, as there is a difference between tattooing and microblading that lies in the depth at which the ink is placed in the skin. That's why microblading lasts for at least one or two years.
Microblading is a two-part process – Microblading is done in two-parts to ensure good results. The first step involves an initial appointment where the procedure is done after a careful study of the client's face and expectations. The whole procedure is expected to last few hours and then the client is asked to come back after six to eight weeks for the second step. During the second process, the expert checks how the skin has healed, and if any adjustments need to be done. Also, during the second appointment, the eyebrows can be fixed for density and colour. This process may last for at least 1 to 1 and a half hours.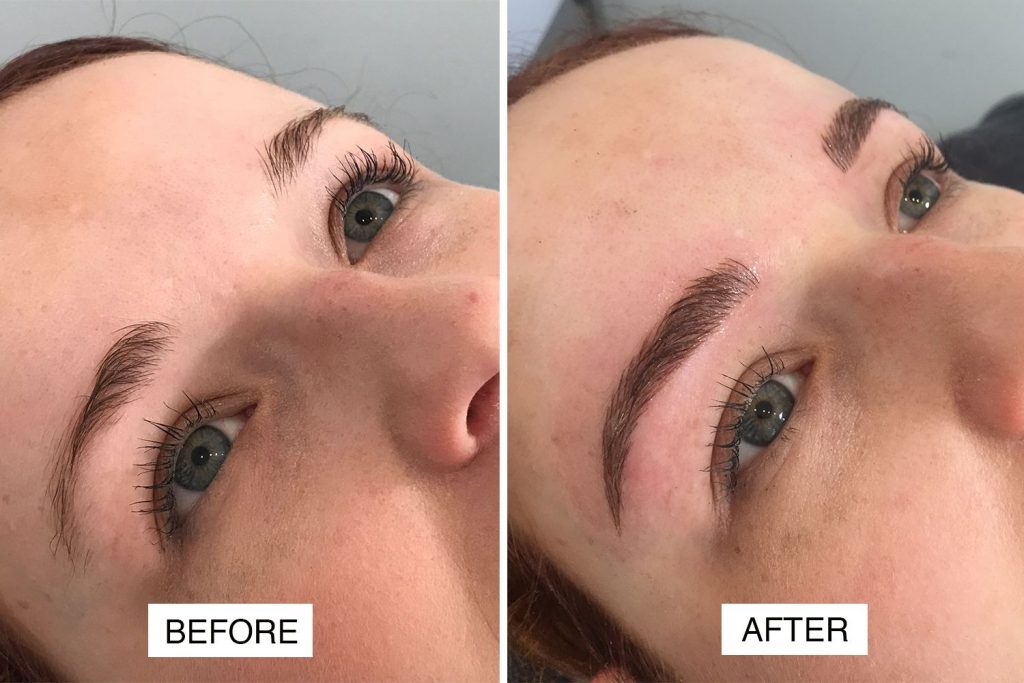 Microblading is painful – If you are a faint-heart or if your threshold of pain is equal to zero, then microblading is not for you. Microblading is hurting, and it depends on how you experience pain as some people don't get any discomfort or pain at all. It is essential to go in prepared to experience some level of pain. If you don't focus on it and relax, then the pain will be mild. Ask for a numbing cream treatment which will numb the area, and you won't feel anything other than some pressure. According to experts, microblading causes swelling so after the appointment, it is better you ask the doctor or expert to prescribe a cream that you can apply for faster healing as well as help with the swelling and redness. If there is excessive discomfort, then talk to your microblading artist or visit a doctor.
Not suitable for you – It is important to know that microblading is not ideal for women who are pregnant or nursing. Women who are going through chemotherapy are advised to finish their treatment before they decide to try microblading. This is recommended as microblading may cause infection, and women whose immune system is already suppressed can experience unnecessary health problems.
Know your skin type before – Microblading is not apt for all kinds of skin. Know your skin type before going for the treatment. Discuss with your skin specialist or microblading artist and then get the procedure done. According to experts, a woman with dry skin gets better results than a woman with oily skin. Dry skin retains the pigment better, and the strokes look crisp. Moreover, the pigments stay longer on dry skin as compared to oily skin, so women with oily skin will have to go through more appointments as compared to women with dry skin.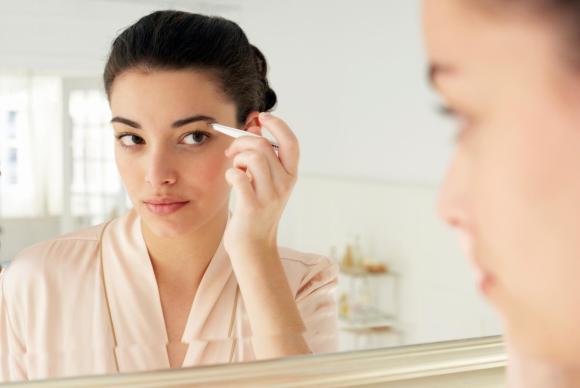 It lets the natural hair grow – Considered as one of the myths of microblading; it is said that it interferes with natural hair growth in the eyebrows. Well, that's not true! It does not interfere with the natural growth, and in some cases, it even stimulates hair growth and improve the natural density of the brows. To create a fuller look, the boost in hair growth, there may require some amount of grooming.
Choose the experts – Remember your expert can make or break your look. They can make your eyebrows look natural, or they can just mess it up all, and you end up looking weird. Thus, it is essential that you find an expert like AVA 's STUNNING LASHES and BROWS where the staff is trained and comes with years of microblading experience under their belt. Do not forget to ask for certifications and recognitions along with references of past happy clients.
Easy to maintain – All you have to do is wake up and get out of bed! The positive point with this procedure is that the always ready and au natural appearance of your eyebrows. Women claim to not touch their brows at all in the months after microblading, while some women still tweeze, pluck and fill their brows in even after the procedure. Some other women choose to routinely visit their technician to touch up their eyebrows every six months for peak performance. Eventually, the maintenance depends on your preference and style, and not to mention the state of your bank account!
AVA 's STUNNING LASHES and BROWS, located in Glen Huntly, VIC, is the place to be for all your eyebrow and eyelash treatments. They also offer facial waxing and many other services. They bring their expertise in this department to the forefront with our incredible treatments. From threading to tinting, by way of eyelash extensions and lifts, they make sure that every person who walks through their doors will leave feeling like a million dollars.