Once in a while, girls have this urge to have bangs that will change their overall look. They have a love-hate relationship with them, even if they make you look great, you would want to take the plunge. Getting bangs is sometimes referred to as a harsh decision that you receive when in doubt or whenever you're hurt. If you're under the impression that regular trims are what makes having such a big commitment, wait until you suddenly find yourself over them.
Deciding it's time to move on is the natural part. The struggle is getting through the four or five months it takes for bangs to grow out fully. This can be a dark period for your hair/psyche. It's so hard to grow out your bangs because they're continually changing where they frame the face as they grow, and not every length is flattering. It's hard to have the patience to let them catch up with the rest of the hair, so you have to be creative with styling to have them blend. Sometimes you decide to have bangs in spring and coming fall you are over them! If you happen to go through these awkward hair stages, then here are is a guide on how to grow your bangs quickly, easily, and gracefully.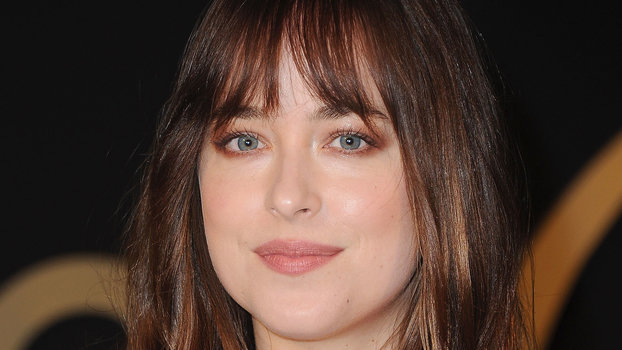 Get a trim and commit to getting them regularly – It might be a bit counter-intuitive to advise you to get haircuts as you are trying to grow your bangs out. Getting your bangs trimmed regularly is a great way to keep your hair healthy. It also helps to blend your fringe into the rest of your hair easily.
Sweep your bangs sideways – The easiest way to grow out bangs are side-swept bangs; this way helps your hair blend into your hair beautifully, and also, they are less annoying. Part your hair to either the left or right and comb your bangs straight forward from the crown. You can also try to dampen them, then give them a quick blowout that will help them in the new direction.
Embrace accessories – One of the hardest things about growing out bangs is that your newly long hair gets in your eyes, and it drives you crazy. Well, it doesn't have to be that way, bobby pins and barrettes are a great help to keep your fringe off your face. Swoop your fringe to the side, then add some pomade or hairspray to keep the hair in place. Or else, you can always try headbands or headscarves, which will give you a gorgeous look. Use a rectangular scarf (or fold a square scarf into a long band) to push your bangs back, then adjust it so that the scarf sits about two inches back from your hairline, and tie it at the nape of your neck. Let the ends hang long for a retro-inspired look, or tuck them underneath for a sleeker style.
Use lightweight styling products – No need to shellac your hair down to keep your fringe under control. Be selective with your products. You can use a light pomade concentrated at the ends to give definition and hold products without lacquering your locks to your forehead.
The love for dry shampoo – Dry shampoo keeps your hair grease-free as it adds texture and hold, which is exactly what you want when you're growing out a fringe. Spray a little dry shampoo through the lengths of your bangs, then style it as usual.
Try new hairstyles – Twist, tease, and braid are your best friends when your bangs are being annoying. If your bangs have got long enough, then you can braid it to keep them out of your eyes. You can also twist them to one side and hold them in place with a bobby pin. An easy trick for styling growing-out bangs is to tease them at the back so that the hair sticks together. You can also pin the hair to one side in a retro-inspired pompadour. It is simple, elegant, and chic!
Give your hair a different look – It is simpler to have a side part when growing-out bangs. To do so, you start by sectioning your bangs when your hair is wet before blow-drying. It is the best way as your bangs won't kink or go the wrong way. You can also try to give them a lift by styling it into a mini pompadour or twist it with a little gel and secure it with bobby pins.
Choose different styles every day – Do change your look every day as the side pull might damage the hair, and it won't grow quickly. You can change it to a different look every day. Be inspired by Taylor Swift.
Be patient!
When you have bangs, it feels like they grow insanely fast—you have to trim them every other week to keep them in check. But when you're trying to grow them out, it seems like it takes FOREVER for them to grow half an inch. Don't despair! The no-bangs life is worth living; it just takes a few months for your hair to reach a noticeably longer point. It may not happen overnight, but it will happen we promise. In three months, you'll barely remember that you had bangs at all!