Are your nail in a terrible state that you prefer to wear gloves 24/7? Are you someone who is always looking for the perfect fake nail as you have given up on growing the real ones. If you are someone who loves to have long nails but still have them being ripped off your fingers, well here is a list of 10 tips that will serve you in taking care of your nails. It will also cost you less time and money than going to the nail bar every month.
1. Keep your fingernails dry and clean – You don't want germs and bacteria to breed on your fingernails so be sure that you clean them regularly and dry them after washing. It prevents dirt and bacteria from accumulating under your nails. Well, don't overdo it as nails soaked in water for a long time can lead to splits. Even when doing the dishes, it is advised to wear gloves. Ensure that the skin around the nails is clean and dirt-free too. The tip is to use a toothbrush and apply some salt onto it and scrub it on your nails and skin gently.
2. Stop biting your nails – There is a lot of damage caused by biting your nails. Making your nails look pathetic is just the beginning, the contact with your saliva renders them weak and brittle and also harms your cuticles. In addition to that, putting fingers in your mouth transmits the dirt and germs from your fingers to your mouth. So to prevent you from biting nails, do try nail paint that is smelly as it will put you off in biting your nails.
3. Care for your cuticles – As you know, cuticles are very delicate and get ruptured easily and taking good care of your cuticles is an essential part of nail care. You may have a hanging skin or nail, then handle it with precaution by trimming it gently so that it does not stick out else it will end up causing more pain. Remember not to bite or pick the cuticles! One way to care for your cuticles is to keep it moisturize by applying either coconut or almond oil and massage them gently in order to nourish them.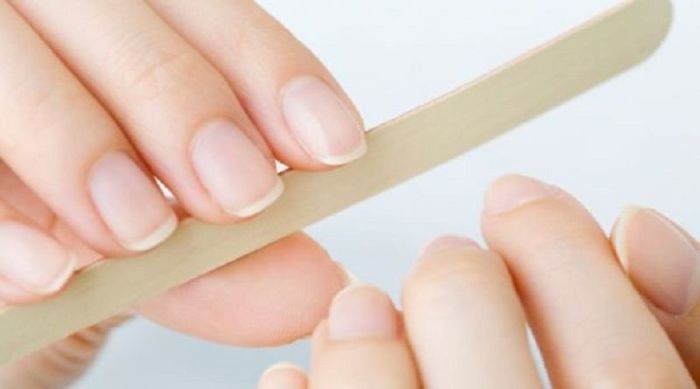 4. Maintain cleanliness – Everyday make sure that your nails are cleaned and all your nail tools are periodically washed and sanitized. It is important that your nails do not grow too long as that makes it easier for dirt to get below the nails. The tip is to always apply natural disinfectants on your nails like tea tree oil to bacteria and germs away.
5. Remember to moisturize – Nails are very fragile and tend to break off easily, so to make them stronger then moisturize them regularly. Dry and flakiness are bad signs for your nails as well as for your skin. Choose the right moisturizer, hand cream, or cuticle oil/creams to keep your nail and cuticles healthy and shiny.
6. Trim your nails regularly – Don't forget to trim your nails every two months as it is good for health. Take some time out and have a home manicure starting with trimming your nails and shaping them in the way you like. The best way to trim your nails in a straight line and then square or round them off at the tips.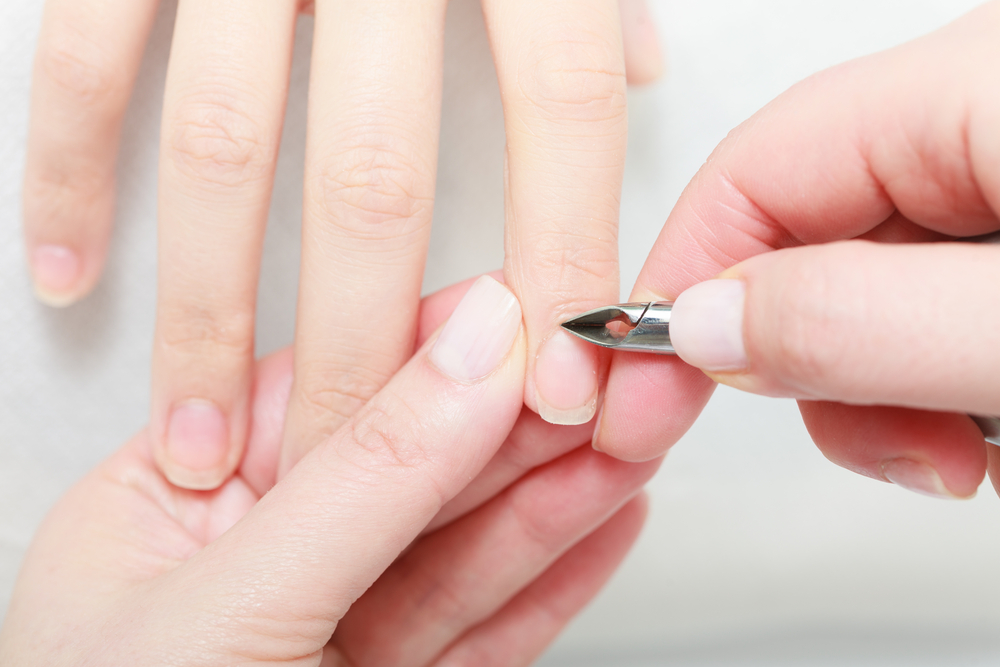 7. Always have your base and top coat ready for protection – Base coats are essential in a manicure as it forms a protective layer on your skin and prevents your nails from discoloration or getting stained. It also makes the nail polish look so good, and for that, you need to apply it thickly so that the color of your nail polish comes out. As the base coat protects your nail, the topcoat protects your nail polish. Even though it adds a shine to your nails, it also prevents them from chipping off easily. A useful tip is to apply a topcoat to your nails every few days in order to keep your manicure stay on longer.
8. Do not scratch your nail polish – The worst thing you can do to your nails is to scrape off the nail polish as it makes the nail surface rough and patchy all while stripping away the top layer of your nails. To prevent the polish from chipping off on its own, do apply two rounds of thin coats instead of using one thick layer.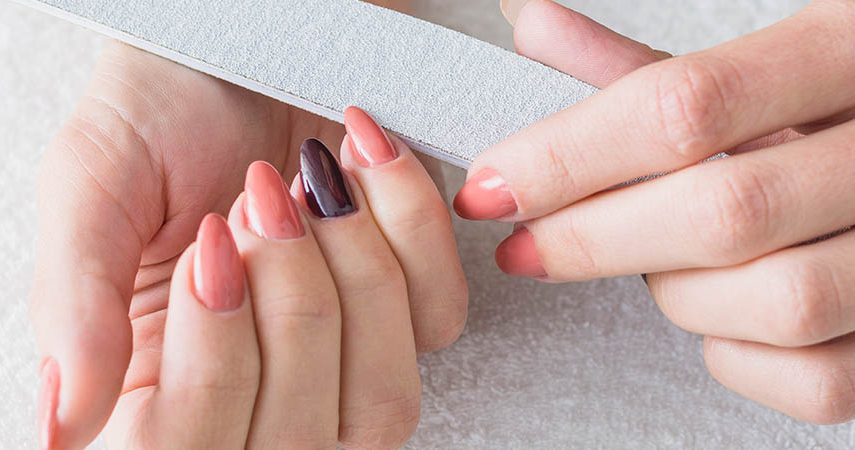 9. Gloves are your friends – If you are someone who does many household chores, then protect your nail with gloves. As you already know that a lot of cleaning detergents contain chemicals that cause harm to your nails, so it is recommended to wear gloves when coming in contact with them. Once used, wash your gloves and sanitize them in the sun.
10. Say no to gels and acrylics – Yes, they do look beautiful, but they aren't so okay for your nails. They cause extreme damage to the nails as the acrylic powder contains a lot of chemicals and roughens the nails and causes a dent in them. In gel manicure, the drying mechanism causes harm to the skin around the nail. Just say no to them!
If you are interested in having your nails pampered by experts, then head to Shovi's Beauty Lounge in Dubai. They provide quality services and products for a unique and glamorous experience.