In the event of losing one or more teeth, dental prostheses are a safe, reliable and durable solution. However, on occasions, a prosthesis can break for different reasons. Let's check them out!
But, What is a Dental Prosthesis?
A dental prosthesis or denture is a device that seeks to replace lost teeth. Thus, they consist of artificial teeth, generally made of porcelain and resin. There are two types of dental prostheses:
Fixed Dental Prosthesis: Crowns or veneers are placed on the tooth through dental implantology.
Removable Dental Prosthesis: Transmit force to the teeth, gums, and bone. They require special adaptation and maintenance care, daily care and cleaning, to avoid significant consequences.
Why Is It Done?
Thanks to dental prostheses' placement, chewing, swallowing, speech, and dental aesthetics can be restored.
What Does It Consist Of?
Dental prosthetics consist of the construction of artificial teeth with support to hold them in position. In the fixed dental prosthesis, its implantation will require surgery to graft the dental prosthesis's support on the gum. The operation is quick and is performed under local anesthesia. To know what to do in these cases, we must first understand two primary prostheses: fixed prostheses and removable prostheses. Removable dental prostheses are attached to other teeth or implants with different anchoring systems. You can put them on and take them off independently. On the other hand, fixed prostheses remain permanently in the mouth, placed on other teeth or implants. The patient cannot remove them on their own.
Preparation for Dental Prostheses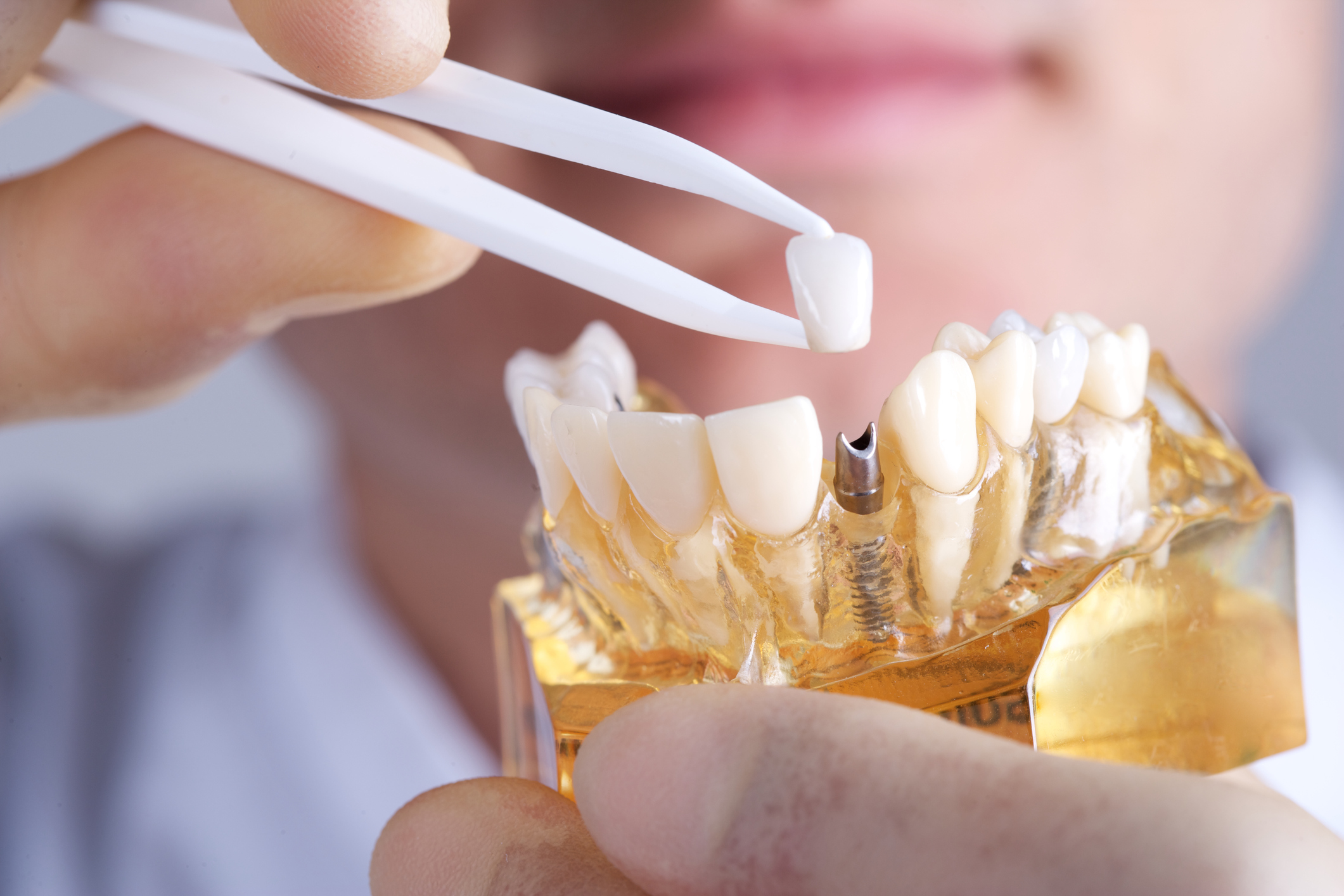 Before proceeding with dental prosthesis implantation, the patient must present the ideal conditions to use a dental prosthesis. To do this, the patient must go to the dentist's office and verify good gingival health and the state of their own teeth.
Why Has My Dental Prosthesis Broken?
The most frequent causes of dental prosthesis breakage can be:
A bump or fall on a full or partial resin denture, usually while cleaning or placing it, causing it to fracture;
That there is a tooth or several detached or broken from the rest of the prosthesis. It is usually produced by biting some hard food or by wear and tear;
Misalignments in the prosthesis that end up causing it to break;
Let the ceramic jump from a sleeve or bridge;
Loosening of one or more one-piece screws or prosthesis on implants;
Detached from any veneer or cover.
How to Fix a Broken Dental Prosthesis?
The first thing to keep in mind is that you should not try to fix your own prosthesis. A broken prosthesis can hinder its subsequent composure and be harmful to health through the use of a homemade product to glue or weld. As far as possible, it is essential to preserve the fractured piece. In many cases, the laboratory can rebuild the prosthesis. If this is not possible, it can be used to verify aspects such as colour, shape, or reason why the breakage occurred. The essential thing is to visit a specialist as soon as possible, since they should recommend you the best way to solve our prosthesis breakage, according to the specific case.
What Care Should Be Taken So That a Prosthesis Does Not Break?
The specialist must always give the patient the necessary information regarding the use, maintenance and care of their new prosthesis. But there are some tips that can be followed to minimize potential future damage:
Avoid biting hard objects and foods; we must even avoid biting our nails.
Always make sure that the removable prosthesis is well placed, using the fingers before closing the mouth.
Do not leave the prosthesis in places where we can throw them on the ground, such as wrapped in a handkerchief.
Do not manipulate the prosthesis with homemade instruments.
Place the complete prosthesis on top of something soft as protection if it falls since they are fragile.
The most important thing is to follow the specialist's recommendations to prevent a small problem from becoming an emergency. Are you looking for experts for your fractured dental prosthetist? At Dandenong Denture Clinic, they perform prosthesis treatments and solve possible breakages through a professional, experienced and highly trained team to provide you with security and peace of mind.