When you finally get rid of your acne, you might think that you've come to an end with your skin issues. Unfortunately, acne often leaves behind scars on the face, and applying layers of foundation to cover them is certainly not the right solution! Here are some natural remedies that you can try to help fade your acne scars.

1) Aloe Vera
Known for its soothing and healing properties, aloe vera also has incredible regenerative action. Take a teaspoon of pure aloe vera gel (more or less depending on the area to be treated), and apply to the desired area by massaging. Repeat the gesture several times a day to prevent red acne scars from turning brown over time. In case of deep and dark scars, it is recommended to use it in a thick layer and leave to act for several hours. Afterward, rinse with lukewarm or even cold water to tighten the pores. Radiance guaranteed!

2) Lemon Juice
With its antibacterial and detoxifying properties, Lemon juice will be just right for reducing your acne scars. Its natural citric acid eliminates dead cells and acts naturally against pigmentation. Before going to bed, apply / pat cotton swabs soaked in lemon juice on your scars, wait 15 minutes, and then rinse with warm or even cold water to help tighten the pores. Keep in mind that citric acid can be very drying, so don't forget to moisturize your skin properly after this!

3) Potatoes
Potatoes are rich in Vitamin C, potassium, and copper, which are very effective in reducing acne marks and cleaning the skin thoroughly. Cut a 1 cm slice of potato. Gently rub the slice on your acne scars. Repeat the process as often as possible for visible results.

4) Honey
The antibacterial properties of honey help soothe the skin and reduce inflammation caused by the appearance of pimples. For an effective and visible result, opt for raw honey and place it directly on the scar using a cotton swab. Leave on for a few minutes before rinsing. The advantage of honey is that it will not dry your skin and is particularly suitable for sensitive skin.


5) Organic Vegetable Oils
Problematic skin needs to be adequately nourished and should not constantly be drying out with anti-acne creams. If you take care of your skin properly, sebum production will decrease and therefore reduce the appearance of pimples. Jojoba oil, black cumin oil, hazelnut oil, it's up to you to find the one your skin prefers. Do not be too generous during the application. A small amount is enough for the whole face (even if it may seem little). It is better to apply your vegetable oil in the evening and not in the morning so that skin cells can regenerate. During the day, an organic and light cream will be enough to protect it without weighing it down. The skin must be nourished, but an excess of cream or oil can be harmful, it is essential to find the right balance.

6) Tomatoes
Tomatoes have exfoliating properties and are rich in beta-carotene (an antioxidant that converts to vitamin A), making it an ideal fruit for the care of our skin. To take advantage of all its virtues, cut a few thin slices and leave them on your face for about ten minutes. If you have a little more time, you can also make a tonic lotion with tomato and cucumber juice. Mix tomato and half a cucumber until you get a liquid. Then moisten a cotton ball with this mixture and apply it to the affected areas.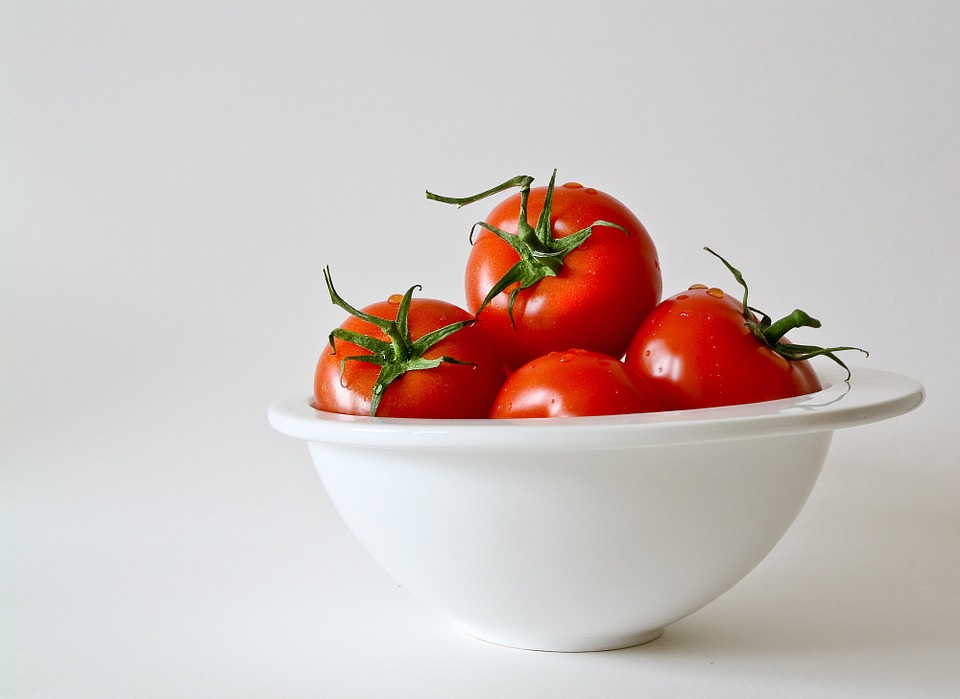 Let us know whether these natural remedies help with your acne scars in the comments below!