As the cold weather is making its way through the harshness of the summer sun, we can agree to the fact that "Winter is Coming!" Winter is brutal to your face and skin as it dries up quite quickly, resulting in cuts or rashes. We all take care of our skin, and tend to forget about the lips. Yes, the lips are the most forgotten part of the face, we forget that it needs to be hydrated regularly. The cold air, the chilling wind, and the dry and heated air make your lips dry and tight. So what to do to remediate this ignorance? Well, here are some trendy and handy tips that will be useful for you.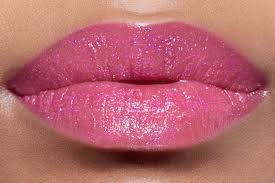 Here are some tips to keep your lips smooth and lovely all winter long:
Avoid licking your lips – It is natural when your lips are dry to lick them and make them moist, but actually licking your lips has a totally opposite effect. The enzymes in the saliva are meant to digest food which makes them irritating to the lips. It is also proven that saliva makes the lip drier.
Use an ointment-based lip balm – The moisture in the lip balm will help heal the cracks and splits in the skin. If you are looking for a healing ointment, then go for one that contains petrolatum, essential oils or glycerin. One of the most important ingredients is sunscreen as there is always sun in winter.
No eucalyptus, camphor, menthol lip balms – These lip balms dry out the lips and make the problem worse. The more you apply this kind of lip balm, the more damage is done.
Don't forget to scrub your lips – Lip scrubbing helps you get rid of the dead cells in order to achieve soft and healthy pink lips.
Hydrate yourself – It is important that you keep yourself hydrated whenever you feel that your lips are dry.
Avoid smoking – It is good to know that smoking does not only cause cancer but also causes the darkening and discoloration of the lips. If you are thinking of having pink lips, then it is better that you quit the habit of smoking.
Focus on maintaining a healthy diet – Have regular intake foods that are rich in Vitamin C! It is essential as Vitamin C proved to moisturize the lips while reducing pigmentation naturally.
Avoid sun exposure – If your lips are darkening, then it might be happening because of the presence of excessive melanin pigment in the region. The sun is known to increase the synthesis of melanin in the body which is why it is better to be protected from these harmful rays.
Have a night routine for your lips – There are many people who sleep with their mouth open which results in a lot of breathing in and out as it dries your lips. So consider having a humidifier at night if the air in your house is dry because of heat.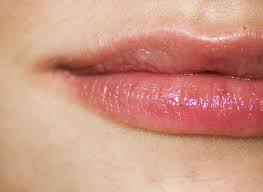 Now you know what to do!